"I can't tell that it's a wig!" is one of the highest compliments for many female consumers. When choosing a new wig, it is often a no-brainer to purchase wigs with high-quality hair while maintaining comfort and an attractive appearance.
The difference, however, between a wig's lifespan and looks is highly dependent on the quality of the wig cap construction. All over the world, more and more female consumers are embracing the versatility that wigs provide and are paying attention to the quality of wig caps as well.
This article will highlight five wig cap trends to keep businesses updated in 2024.
Table of Contents
Are wig caps profitable in 2024?
5 wig cap trends women will love in 2024
Closing words
Are wig caps profitable in 2024?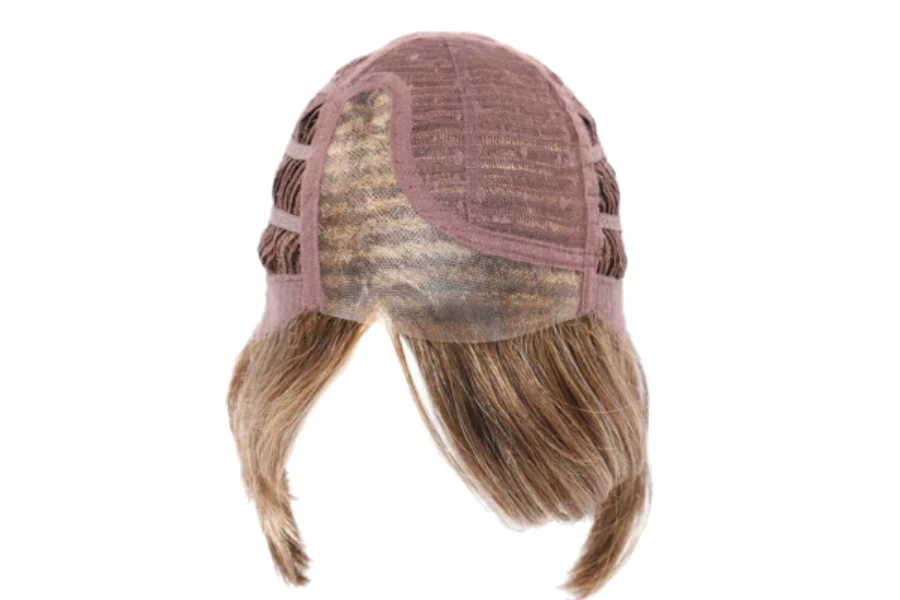 The steady rise in the wig market is the most significant factor in the growth of the wig cap market. As of 2021, the global market for wigs was valued at US $6.13 billion, and experts predict that the market is projected to reach over US $11.8 billion by 2030, growing at a compound annual growth rate (CAGR) of 7.63%.
Aside from the aesthetic features wigs provide, a driving force for the popularity of wigs and quality wig caps is widespread health issues. A huge percentage of people who have cancer undergo hair loss. There is also increasing awareness about hair loss from alopecia across the world. With good quality wigs, their self-confidence can be boosted.
5 wig cap trends women will love in 2024
1. Monofilament wig caps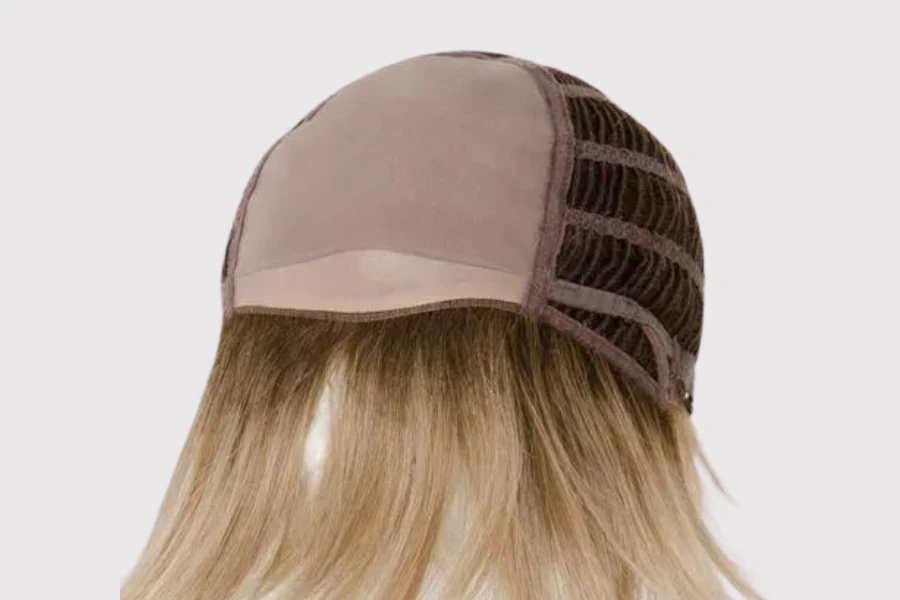 Monofilament wig caps have unique designs that create the illusion of hair growing naturally from the scalp. Manufacturers craft these wig caps from sheer polyester or soft nylon mesh, with each hair painstakingly hand-tied in place.
These caps are strategically positioned at the top or crown to reveal the skin tone, giving the wig a realistic scalp look and allowing the hair to move naturally. Although these two types of monofilament wig caps offer the same benefit, they do it in different ways.
For instance, a mono crown makes it appear like hair is growing around the crown, while a mono top covers the entire top area of the head, making it look like it's growing directly out of the scalp.
Additionally, mono crowns allow more room for the head to breathe since its construction only requires one mesh layer. On the other hand, mono tops come with double-knotted mesh, which, although heavier, promotes a warmer feeling. Plus, mono tops also offer more styling and parting options than their crown counterparts.
Monofilament wig caps are not very popular but still hold some attention. According to Google Ads, these products average 170 searches in October, a 2% increase from September's 140 inquiries.
2. Basic wig caps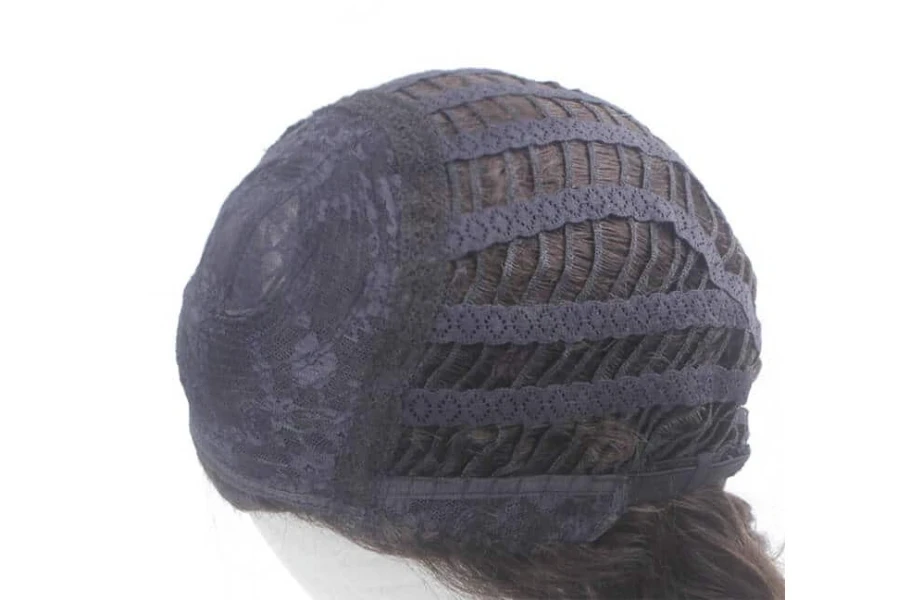 Basic wig caps, or the capless or traditional caps, are the most common. Their construction requires machines to sew wefts into a strip of thin elastic material, resulting in a fast production rate. No wonder they are the most common and inexpensive types.
But that doesn't mean they're low-quality products. In fact, the crown of the wig cap possesses a solid lace top, while its edge and rear feature durable wefts. Interestingly, this construction allows air to flow directly to the wearer's scalp, providing a more comfy fit.
Usually, wigs with basic wig caps have a fuller volume due to shorter hair fibers concealing the weft rows. However, some basic wig caps are "thin wefted," featuring a fine stretchable material that reduces the volume and molds to the contours of the wearer's head for a customized fit.
Most wigs made with basic wig caps usually require low maintenance. Why? They are ready-to-wear with minimal or no styling needed. But these wig caps are limited and not versatile.
Basic wig caps are the most popular and Google Ads proves it. According to its data, wig caps command 40,500 searches monthly. The best part is they've maintained these numbers since 2022.
3. Lace front wig caps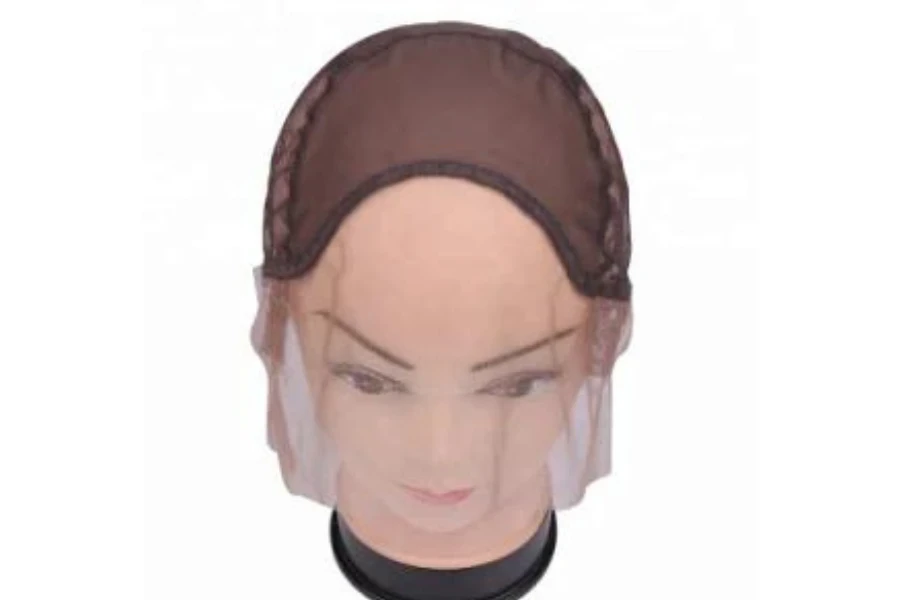 A lace front wig cap provides one of the most natural-looking wig cap constructions. It mimics natural hair growth from the front hairline, making it one of the best wig caps available on the market.
This wig cap has a unique design that makes consumers go crazy for them. It features a hand-knotted, sheer material, which becomes almost invisible when placed on the wearer's scalp. This design allows consumers to style them away from the face and even put the wig in a low ponytail or bun.
Because these wig caps are made by adding lace fronts to a basic wig cap construction, they are a great choice for consumers who need something breathable and are worried about keeping cool throughout the day. However, the process of hand sewing additional material to them makes the lace front wig cap cost much more than a basic wig cap.
Generally, lace front wig caps are delicate materials that require careful handling. Otherwise, they will have a short lifespan. Furthermore, they loosen with use but can fortunately be repaired by professional hairstylists.
Overall, lace front wig caps are a confidence booster for consumers with receding hairlines. Google Ads data reveals that they've attracted a small but considerable search volume in 2023, averaging at 720 inquiries monthly.
4. Hand-crafted wig caps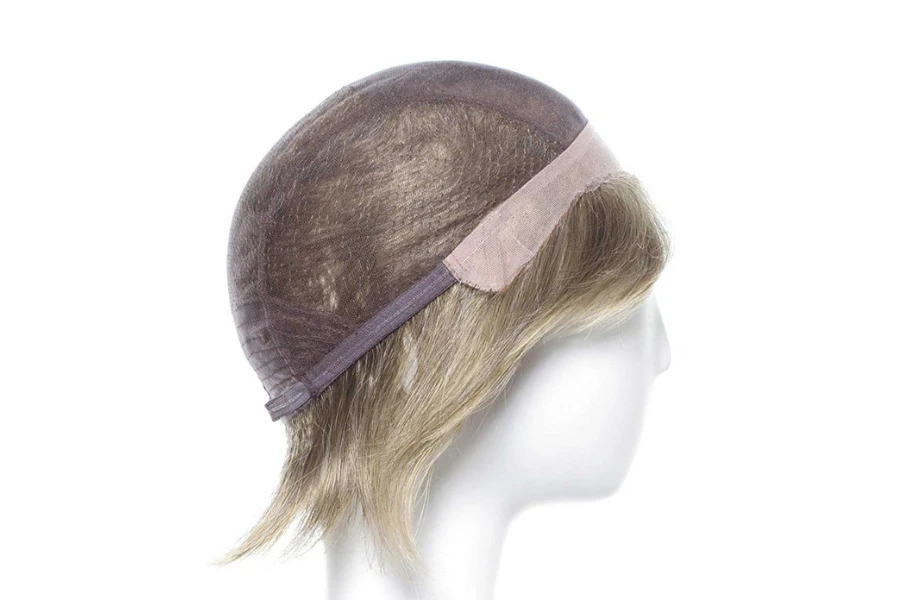 Regarding hair luxury, hand-crafted wig caps are at the top of the list. As the name implies, the wig cap is designed with handmade craftsmanship, where each strand of hair is hand-knotted on a soft mesh surface.
Comfort, style, and flexibility are the most appreciable features of these wig caps because they have no seams or wefts, making them feel incredibly soft against the scalp and perfect for consumers with sensitive scalps. They are highly breathable and allow for the scalp to remain well-ventilated.
Wigs made with hand-crafted caps can take as much as three days to construct to achieve realistic movement of the hair and versatile styling. A 100% hand-crafted cap looks and moves like natural hair.

Because of how intensive this process is, hand-crafted wig caps are the most expensive of all wig caps. Many hand-crafted wig caps are also lace front caps, which loosen up over time. A stylist can however tighten them, but they'll need delicate care to prevent unnecessary damage.
According to data from Google Ads, hand-crafted wig caps target a niche market with an average of 50 monthly searches. However, searches for them have gone up to 70 in October 2023.
5. Mono-top lace front caps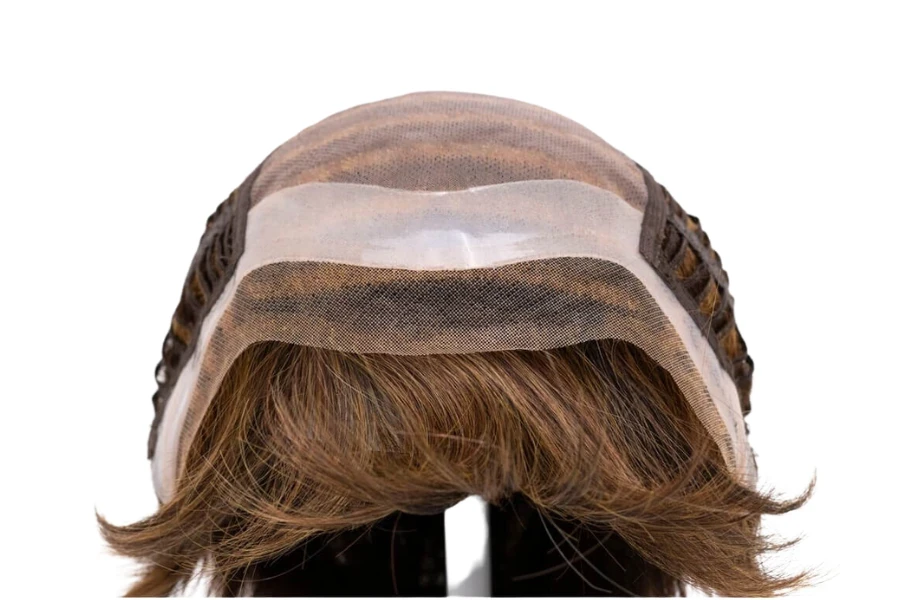 Mono-top lace front caps combine all the attributes of a mono-top cap with a deep lace front cap, providing utmost comfort, versatility, and an invisible hairline.
These wig caps are created using a single or double layer of monofilament material at the top of the wig and a lace front at the front hairline of the wig. It allows the wig to be styled in any part and also be able to sleek back in a ponytail or bun.
When a double layer of monofilament is used, the second layer is attached to the knotted under-layer, which creates a smoother feel against the scalp and reduces scalp irritation from hand-tied knots.
As per Google Ads data, mono-top lace front caps receive an average of 70 monthly searches. Interestingly, search interest peaked at 110 in October 2023, indicating a modest level of interest within a niche audience.
Closing words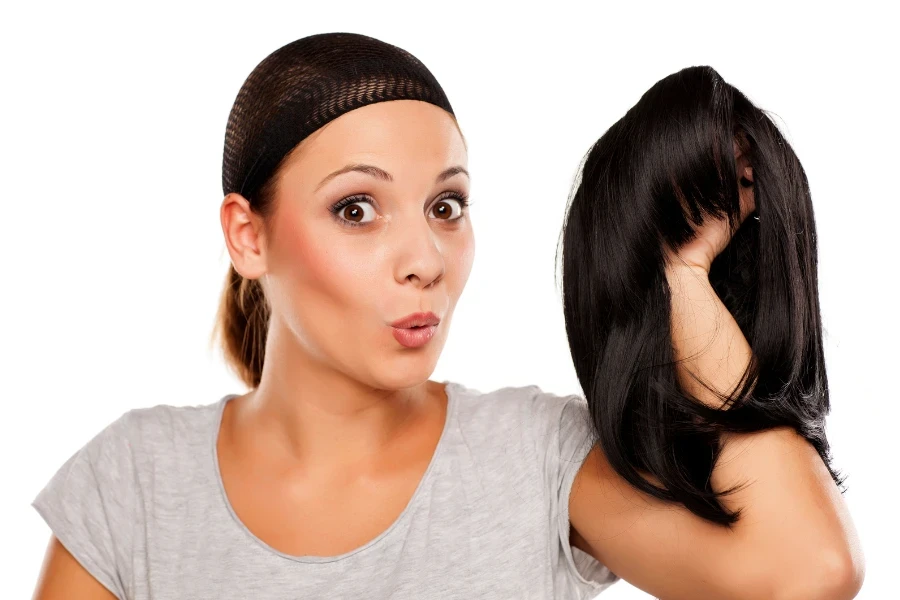 Wig caps are quintessential for wigs that make consumers feel poise, elegant, comfortable, and self-confident all day. Their wide variety allows consumers to make their choices on what fits their style best while remaining within their budget.
Wigs and their caps don't seem to be going away anytime soon, so consider investing in monofilament, basic, lace front, hand-tied, and mono-top lace front wig caps. These are the five wig cap trends businesses can leverage to avoid missing out on 2024 sales.
Was this article helpful?