Despite the fact that 79% of Americans prefer device protection, it can still be a challenge to select the perfect tablet case in 2023. Nonetheless, there are some key features to consider to ensure the tablet has the defense it needs while still looking stylish. The latest trends in tablet cases include eco-friendly and sustainable materials, built-in stands and keyboards, and antimicrobial coatings. 
Whether looking for an ultra-protective rugged case or a slim sleeve, there are options for every style and budget. Read on for a comprehensive guide to tablet cases that will allow all buyers to find their perfect match. 
Table of Contents
Smartphone and tablet case market report
5 selection tips for tablet cases
The 3 best tablet cases in 2023
Conclusion
Smartphone and tablet case market report
The tablet case market has seen steady growth over the last few years. According to industry reports, the global tablet case market is projected to reach USD 32,733.08 Million by 2030, up from USD 17,499.20 Million in 2022. This growth is partly fueled by the increasing popularity of tablets for personal and business use.
As more people rely on tablets for work, travel, and entertainment, the demand for functional yet stylish cases is rising. Consumer trends show a preference for lightweight but durable cases that protect tablets without adding bulk. Popular materials include polyurethane, silicone, and synthetic leather.
Retailers expect continued innovation in case design, features, and connectivity in 2023. Some cases may incorporate wireless charging, provide extra battery life, or include a detachable keyboard. High-end cases made of premium materials like leather, aluminum, and wood may appeal to style-conscious consumers.
The tablet case market outlook remains positive. While mature markets like the U.S. and Western Europe are slowing, emerging markets in Asia, Eastern Europe, Latin America, and the Middle East are poised for growth. Sellers should, therefore, find these insights helpful to help their customers source suitable tablet cases based on the tips below.
5 selection tips for tablet cases
Protection
Protecting the tablet from damage should be a top priority. This gives buyers peace of mind while providing them with many years of reliable use. There are a few features to consider when choosing a protective case:
Durability – Customers should look for a case made of durable, protective materials like polycarbonate plastic or silicone rubber. These materials provide shock absorption in case of drops or impacts. Cases made of aluminum, leather, or wood may look stylish but won't safeguard as well.
Screen protection – They can pick a case with a built-in screen protector or invest in a separate screen protector to prevent scratches. Some cases, such as the MoKo Ultra Slim Lightweight Smart Cover, come with flap or portfolio-style covers that shield the screen when closed.
Compatibility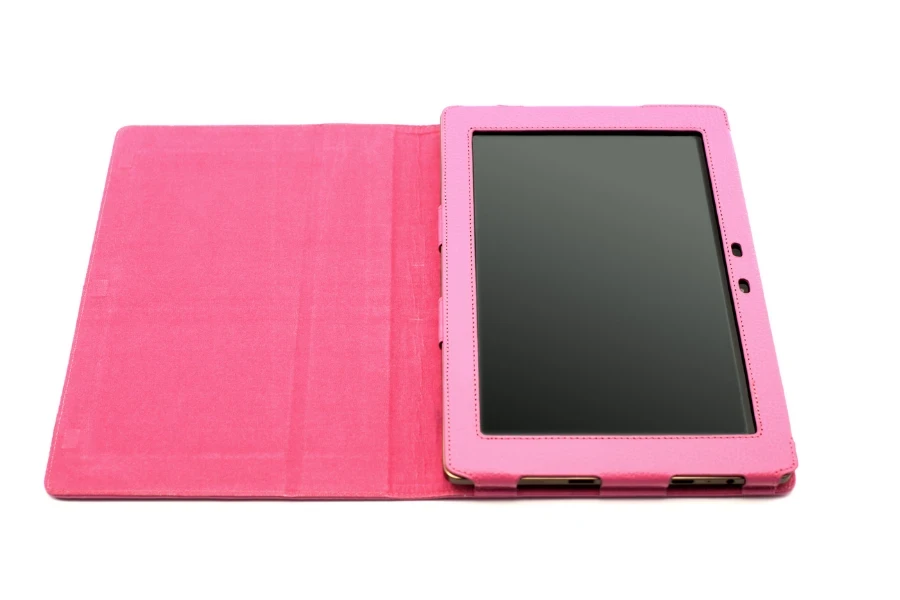 Buyers will want a case compatible with their specific model to get the most out of their tablet.
The most important thing is to check that the case is made for their tablet's exact make, model number, and dimensions. Cases are designed to fit each tablet perfectly, so getting the details right matters. The last thing a consumer wants is an ill-fitting case that doesn't adequately protect their device.
Buyers should also consider the generation of their tablets. Tablet models are updated frequently, so a case made for a 2022 model likely won't fit a 2023 version of the same tablet. They should buy a case specifically listed as compatible with the tablet's model year or generation.
Other factors, like the location of buttons, ports, and cameras, can also impact compatibility. A good case will have properly placed cutouts so users can still easily access their tablet's features.
Functionality
When choosing a tablet case, functionality is vital. The case should protect the tablet without compromising usability.
A functional case withstands drops, bumps, and scratches. Rugged cases like the Otterbox Defender series made of hard plastic, aluminum, or polycarbonate offer the most protection but can add bulk. Folio-style cases that cover the screen and back of the tablet also provide good device safety. More minimal cases may shield from scratches but won't prevent damage from falls.
Customers can look for cases with reinforced corners, padded interiors, and screen protectors for maximum defense. Water-resistant or waterproof cases are ideal for use in rugged, wet conditions. 
Ultimately, the level of practicality comes down to how accident-prone the owner is and how the tablet will be used. Those who frequently drop devices or use tablets in precarious settings will want a case built to withstand heavy impacts. More careful owners can get by with a slimmer, less rugged option.
Type of case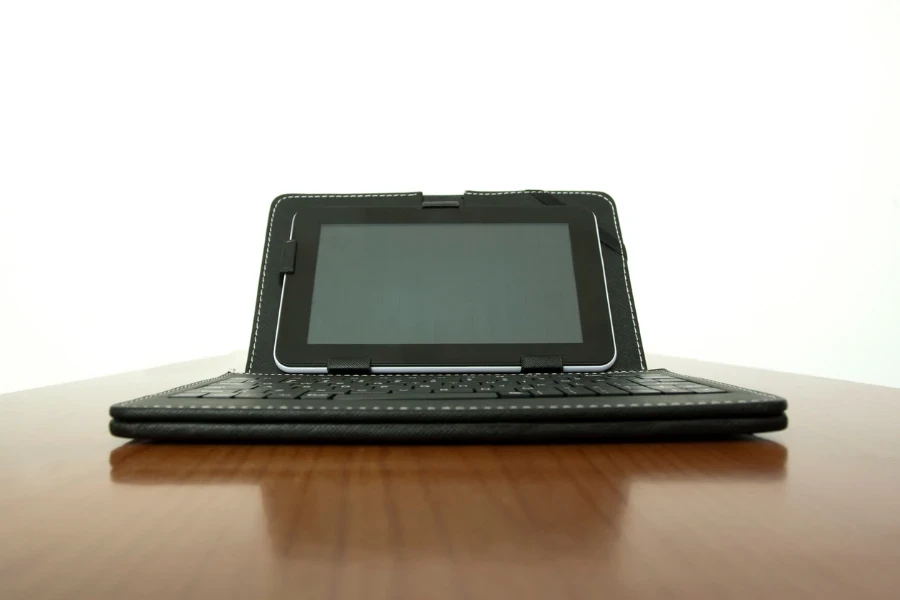 The type of tablet case to choose depends on how one uses their device. A lightweight sleeve or folio case should be perfect if they mainly use it at home. Folio cases provide essential shielding without adding much bulk or weight to the device. 
Keyboard cases are ideal for users who frequently type on their devices. They have built-in Bluetooth keyboards so users can easily switch between typing and tapping. They should, therefore, look for a case where the keyboard can detach or fold behind the tablet when not in use. Keyboard cases do add more weight, so keep that in mind.
For hands-free viewing, a tablet stand or mount comes in handy. Stands can hold the tablet at an ideal angle for watching videos, reading recipes, or chatting. Like the TechMatte MagGrip, wall mounts securely attach a tablet to vertical surfaces. These mounts free up counter and desk space but may require some installation.
Ultimately, buyers should consider how they plan to use their tablet and choose a case with capable defense and functionality.
Material quality
The material used for a tablet case is also one of the most critical factors to evaluate. This is because high-quality materials tend to last longer and protect better. Tablet cases in the market today are available in various cases, including leather, plastic, and fabric, which differ in material quality. Below is a guide for buyers when choosing a tablet case material.
Polyurethane (PU) leather: PU leather, also known as faux leather, is a synthetic material made to look and feel like real leather. It is very durable and protective, as well as affordable. However, the material lacks breathability and can make tablets hot, which is a disadvantage. 
Genuine leather: Genuine leather provides excellent protection in an attractive, high-end package. Natural leather is breathable, so it won't make tablets overheat. However, leather cases tend to be pricey. These cases are an excellent choice for buyers who prefer aesthetics and style.
Hard plastic/polycarbonate: Rigid plastic or polycarbonate shells provide tablets with solid drop and scratch protection. They are very durable but not usually as stylish as other options. Plastic cases are inexpensive, lightweight, and come in various colors. These materials are a smart choice for children or accident-prone users.
The 3 best tablet cases in 2023
These flagship models define the key trends that retailers should follow.
Soke Galaxy Tab A Stand Folio Tablet Case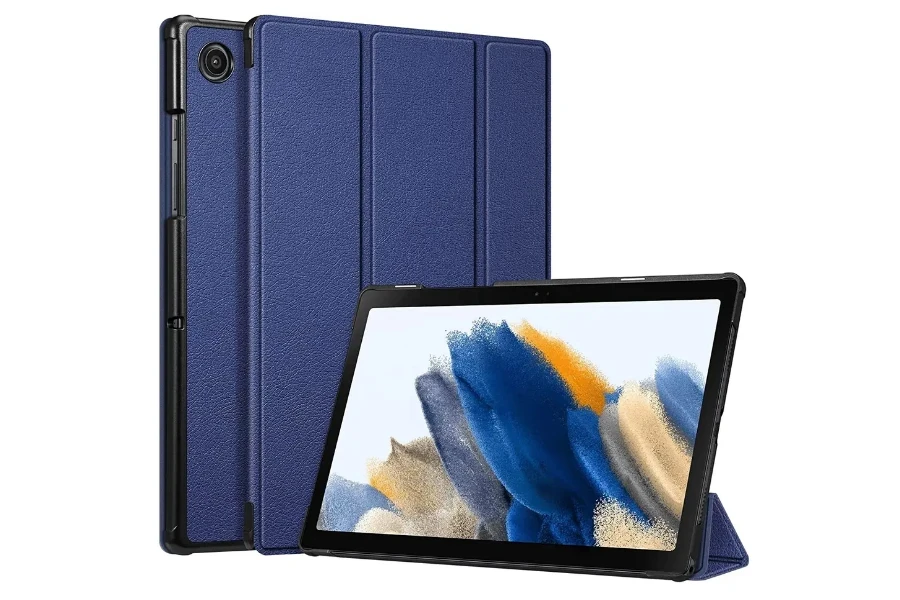 The Soke Galaxy Tab A Stand Folio Tablet Case is a popular, affordable option for the Samsung Galaxy Tab A. This slim case, made from synthetic leather, securely holds the tablet in place and protects it from scratches and dings. 
It has a built-in stand that props the tablet up in two angles for watching videos or typing. The stand offers a 60-degree angle for typing and a 30-degree angle for viewing content. The multiple viewing angles provided by the stand provide flexibility based on how and where one's using the tablet.
It features a folding cover that shields the screen when the tablet is not in use and automatically wakes or puts it to sleep when opened and closed. A magnetic closure helps keep the case securely closed when not in use.
Its lightweight, durable design adds minimal bulk while still guarding the back and corners of the tablet. It also has precise cutouts that give access to all ports, speakers, cameras, and the S Pen without removing the case.
Customers can choose a preferred case color, as the exterior case comes in shades like black, navy, and red. Although affordable, the Soke case should protect the Galaxy Tab A from most minor falls and impacts.
ProCase Universal Case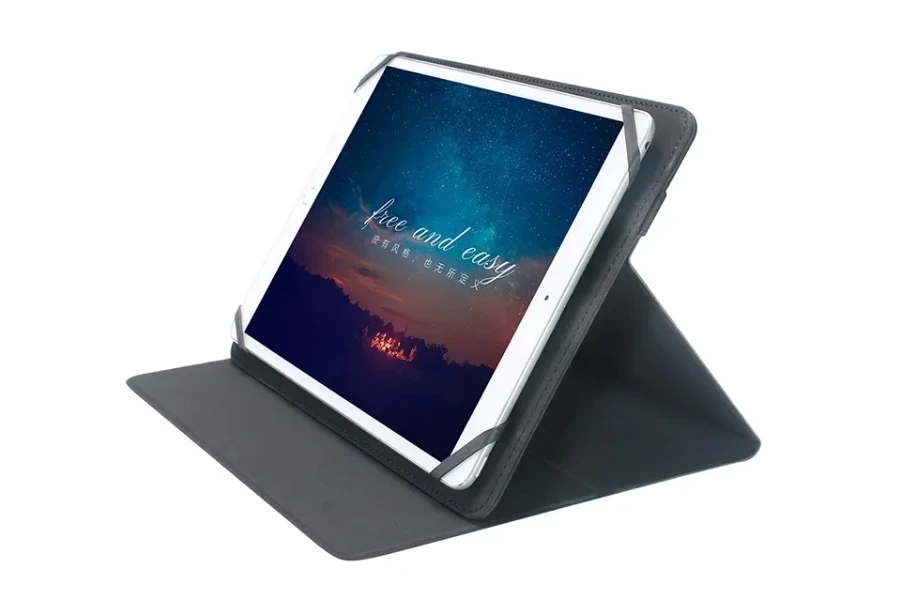 The ProCase Universal Tablet Case is another popular, budget-friendly option for safeguarding tablets. This lightweight and durable case is compatible with most major tablets from 7 to 13 inches, including the iPad, iPad Pro, Samsung Galaxy Tab, Lenovo Yoga Book, and many more.
The flexible back cover is foldable into different positions to create a stand for typing, viewing videos, or reading at the perfect angle. Its embedded magnets provide stability to keep the tablet in place. Whether users want to type, draw, watch videos, or read, this case has users covered. The cover can also allow complete foldability back as a grip or handle.
Moko Slim Folding Tablet Case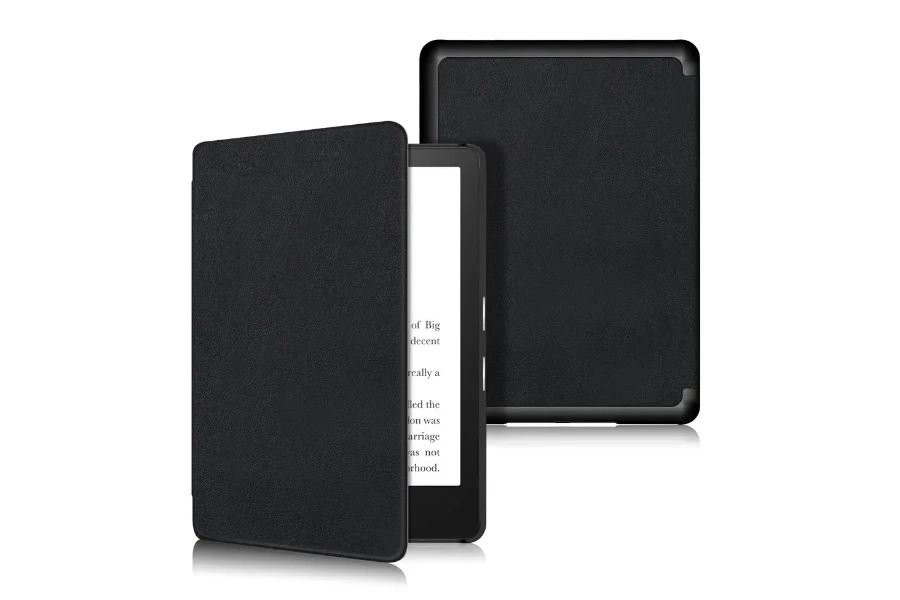 The Moko Slim Folding Tablet Case is a protective case suitable for Amazon Fire HD tablets.
This slim case features a simple tri-fold design that protects the tablet screen when closed. It also allows the tablet to stand up for hands-free viewing in landscape orientation.
The case's exterior characterizes a water-resistant polyurethane material that safeguards against minor spills and scratches. An elastic strap securely keeps the case closed when the tablet is not in use.
The Moko Slim Folding Tablet Case will provide a straightforward, no-frills solution for shielding a tablet from damage during daily activities or travel. It suits shoppers seeking an affordable case that does the job without excess bulk or fancy features. 
However, those wanting more advanced protection or additional functionality may consider alternative options with reinforced corners, adjustable viewing angles, or other features.
Conclusion
To sum up, buyers should choose a tablet case that prioritizes protection, functionality, and durability while staying within their budget. Additionally, while the latest and most incredible options are exciting, sometimes simple is better. A basic but well-made case can do the job at a lower cost. The goal is to find a reliable case that ensures worry-free device use. Find out more about tablet cases by visiting Alibaba.com.
Was this article helpful?