Global economic developments have fueled an unprecedented surge in global shipping activity. According to the International Chamber of Shipping, 11 billion tons of goods are shipped annually – approximately 1.5 tons per person – based on the current global population. For businesses, shipping is a strategic decision that directly impacts operational efficiency, brand perception, and overall business success. For instance, the choice of shipping boxes can determine the safety of the products and the impression left on clients and partners. 
So as to help you boost success through boxes, we'll look at the factors a business must consider when choosing the perfect shipping boxes for their needs.
Table of Contents
Shipping boxes market overview
Types of shipping boxes
Top target markets for shipping boxes
Conclusion
Shipping boxes market overview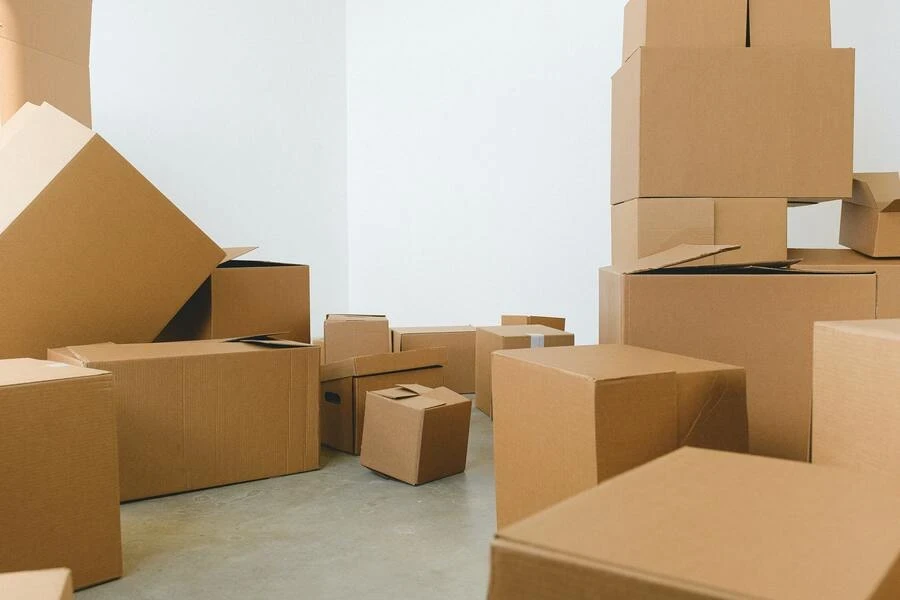 The shipping boxes market has witnessed remarkable growth in recent years, driven by the surge in e-commerce, global trade, and industrial supply chains. For instance, the global moving supplies market value is projected to reach US $680.27 billion in 2023 from US $637.32 billion in 2022. In addition, it is estimated to reach US $1,048.80 billion in 2033, growing at a CAGR of 4.4%. Consequently, this growth will drive demand for shipping boxes.
The Future Market Insights report indicates that the packing boxes market will grow from US $141.44 billion in 2023 to US $230.37 billion by 2033, growing at a CAGR of 5%. In addition, businesses increasingly rely on efficient shipping solutions, thus intensifying the demand for versatile and durable shipping boxes.
Factors driving market growth
Shipping boxes are pivotal in safeguarding products throughout the supply chain, ensuring secure transit and delivery to customers. Therefore, most businesses use boxes to ensure product safety. Other factors fueling the demand include:
Growth in e-commerce, which has increased demand for packaging materials to facility deliveries
Growing purchasing power in emerging new markets, enabling consumers to purchase packaged consumer goods either locally or from foreign markets
Increased consumer awareness about sustainability, which has increased demand for sustainable packaging
Types of shipping boxes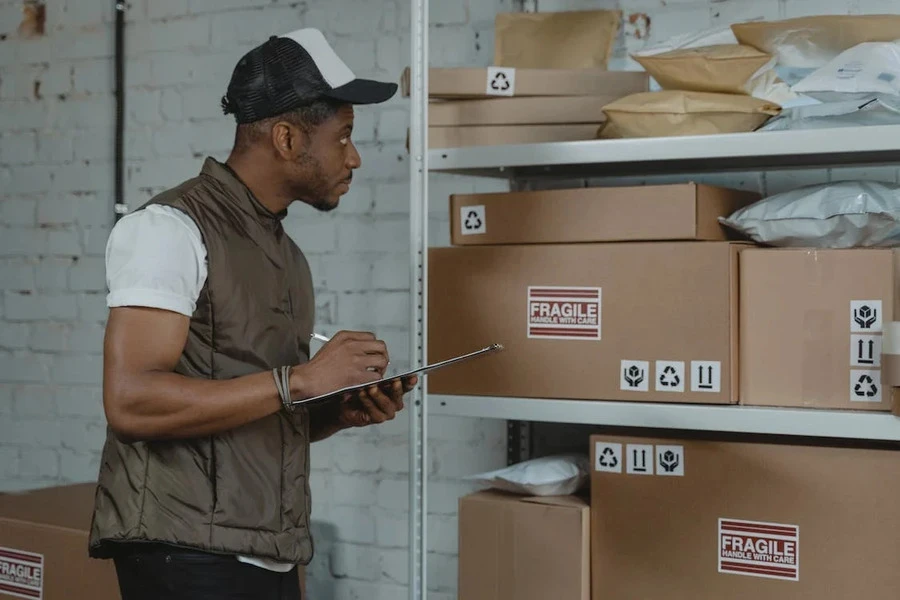 Businesses in the shipping sector must understand the different types of shipping boxes since they are usually tailored to unique logistical and product-specific requirements. These variations cater to various industries and goods, offering specialized solutions for efficient and secure transportation.
Corrugated boxes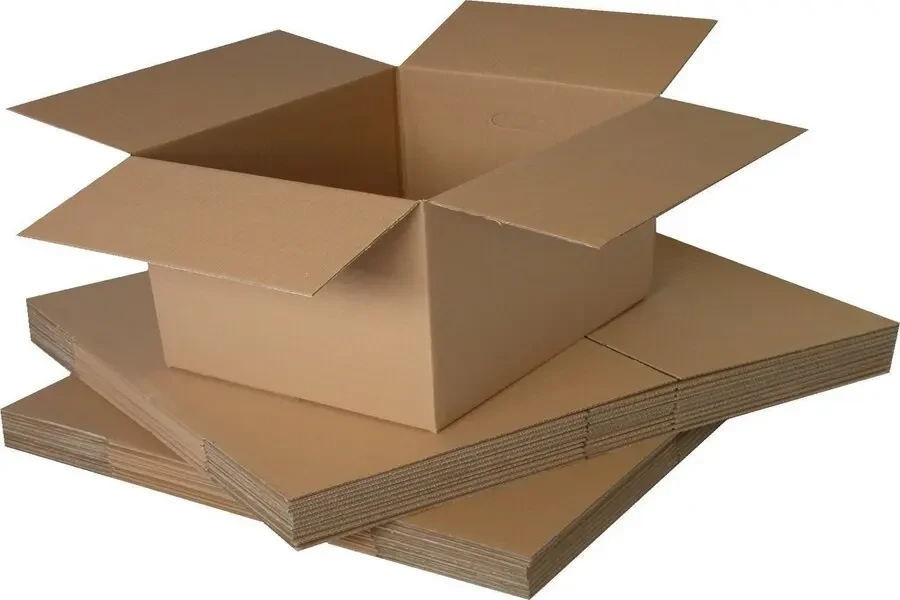 Corrugated boxes are experiencing a high global demand. Their global market was valued at US $251.6 billion in 2022 and is projected to reach US $359.6 billion by 2030, growing at a CAGR of 4.6%. This market growth is mainly attributed to their lightweight and convenient packaging features, making them applicable across multiple industries.
In addition, corrugated boxes are easy to print with logos and designs. They are also sturdy and durable due to their layered design, meaning they can withstand stacking, handling, and transportation stresses. However, they can be susceptible to moisture damage, weakening the box structure.
Rigid boxes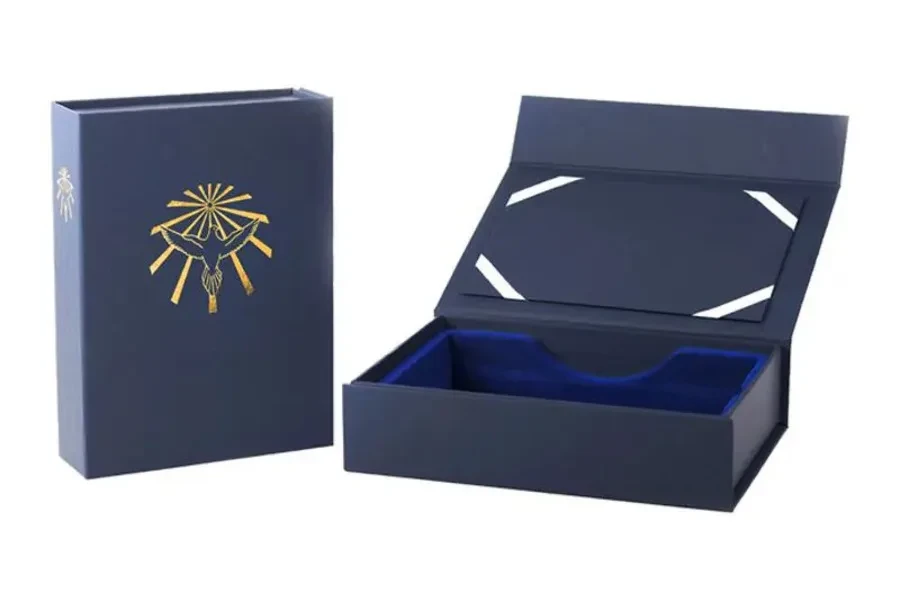 Rigid boxes are sturdy paper-based packaging characterized by increased thickness. They are often called set-up boxes or premium packaging due to their luxurious look and feel. The global rigid boxes market was valued at US $412.7 billion in 2022 and is projected to grow at a CAGR of 5.4%, reaching US $662.52 billion in 2031. This growth projection indicates the significant demand for these packaging boxes.
Rigid boxes have various features that appeal to diverse consumers, including:
They are durable, sturdy, aesthetic, and have a smooth surface
They come in different sizes, making them applicable to multiple industries, including pharmaceuticals, cosmetics, food and beverage, and technology
However, their prices can be higher than corrugated boxes. In addition, they may be heavy due to their rigid nature and require more storage space.
Wooden crates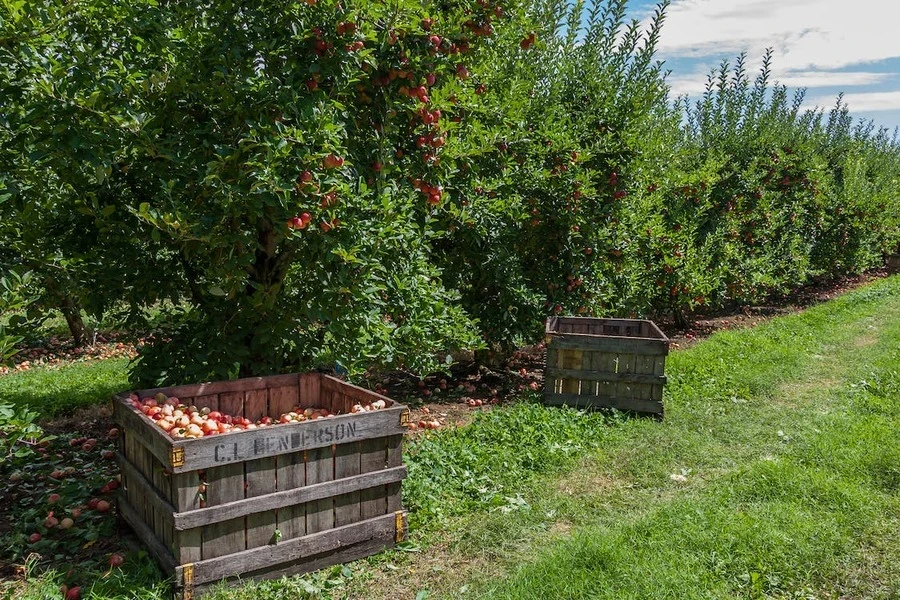 Wooden crates are in high demand in various end-user industries due to their capacity to carry heavy products. Their market value was estimated at US $997.5 million in 2022 and is projected to reach US $1,720.1 million by 2032, growing at a CAGR of 5.6%. This massive growth will result from their use in transporting and protecting a wide variety of goods, such as agricultural produce, paintings, sculptures, electronics, machinery, and equipment, during shipping.
Some features and benefits that make wooden crates outstanding shipping boxes include:
They are made from high-grade wood and finely finished, making them water-resistant
They are durable and robust in terms of load-carrying capacity
They provide substantial protection and customization
However, their weight contributes to higher shipping costs. Also, using non-sustainable wood sources can contribute to deforestation and environmental concerns.
Mailer boxes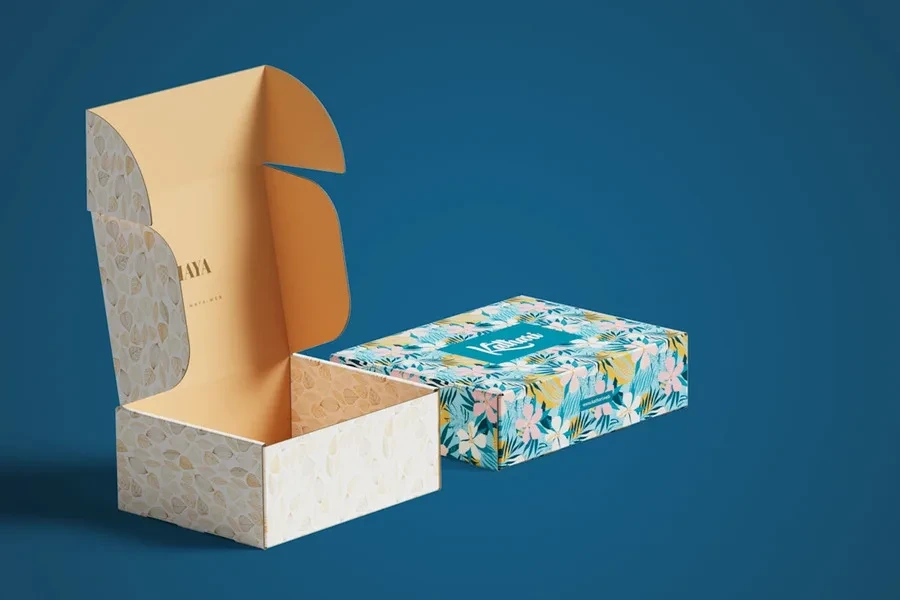 The rapid growth of the e-commerce industry has led to significant demand for mailer boxes. Their market value is projected to reach US $3.85 billion in 2023 and US $7.57 billion by 2033, growing at a CAGR of 7%. This growth can be attributed to their use in commercial, household, and institutional sectors.
Various features and advantages are contributing to mailer boxes' popularity. For instance:
They provide adequate protection for the transported products
They are compact and easy to handle, making them suitable for smaller items or sets of products
They can be customized with branding elements, including logos, graphics, and colors. This makes them useful for enhancing brand recognition and creating a consistent customer experience.
However, mailer boxes may not offer the same level of protection as more heavy-duty packaging options like corrugated boxes.
Folding carton boxes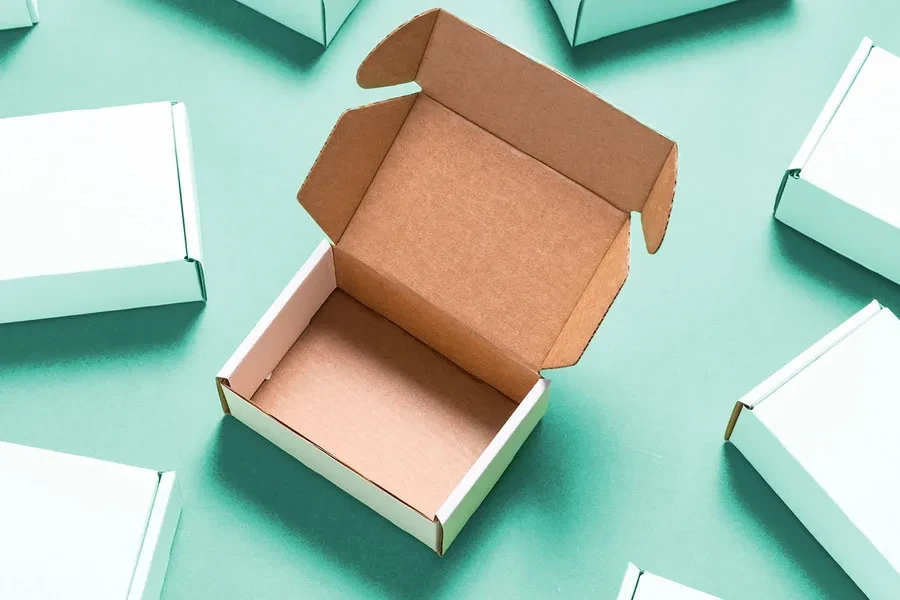 Folding carton boxes are popular for their foldable designs and are often used to package foods, cosmetics, pharmaceuticals, and electronics. The folding carton boxes market is expected to generate US $148.47 billion in 2023 and is projected to grow at a CAGR of 4.62%, reaching US $186.09 billion by 2028.
Their most common features and benefits are:
They are typically made from paperboard, making them lightweight yet sturdy
They can be customized in terms of size, shape, and design
They come in various styles, such as tuck-end boxes, sleeve boxes, and window boxes, and thus can be used for different types of products and display preferences
However, foldable carton boxes may not withstand rough handling or challenging shipping conditions.
Temperature-controlled boxes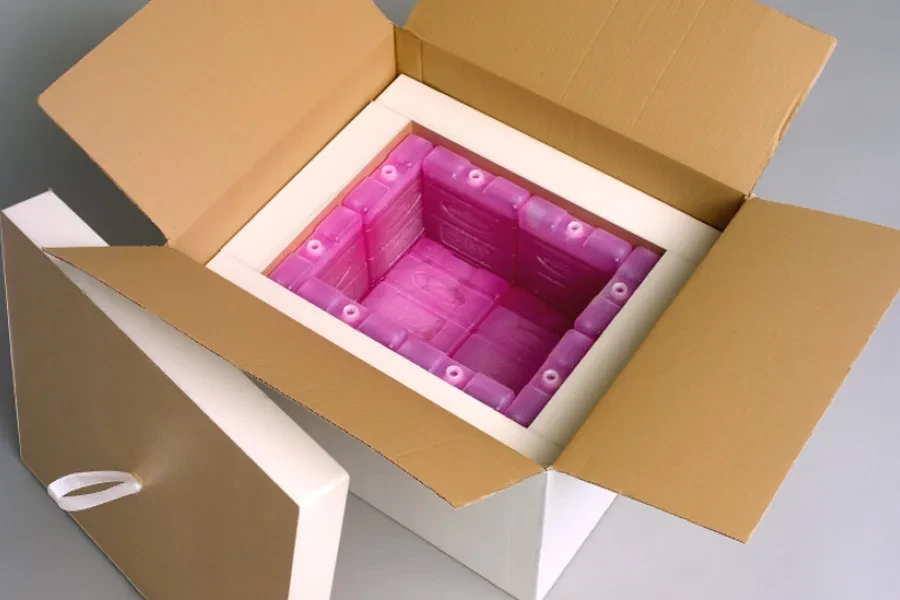 Temperature-controlled boxes are specialized packaging solutions designed to maintain a specific temperature range for products sensitive to temperature variations. Their global market is projected to generate US $11.81 billion in 2023 and reach US $30 billion by 2033, growing at a CAGR of 9.7%. This market growth will be fueled by the increased demand for these boxes in various industries, including pharmaceuticals, chemicals, and food and beverage. For instance, the global temperature-controlled pharma packaging market is projected to grow from US $4 billion in 2022 to US $7.4 billion by 2032, growing at a CAGR of 7.8%.
Temperature-controlled boxes are characterized by insulation and thermal properties, which prevent temperature fluctuations. In addition, they provide custom packaging solutions. However, they can be more expensive due to the specialized materials, cooling agents, and technology required.
Top target markets for shipping boxes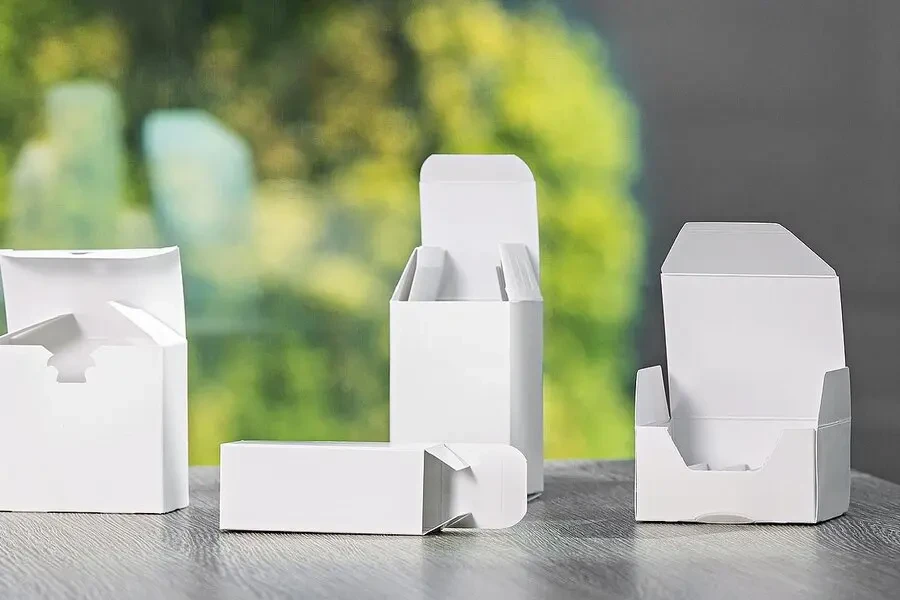 Demand and use of shipping boxes vary hugely across different regions. For instance, countries experiencing significant market growth are more likely to have higher demand. Besides, understanding and meeting each customer segment's unique demands can optimize shipping efficiency. These are the three top markets for shipping boxes:
Asia Pacific
The Asia Pacific region is recording a high demand share for shipping boxes due to economic development and advancements in various consumer goods industries, such as electronic appliances. For instance, China is the largest trading nation in the world, with total exports totaling US $3.71 trillion in 2022. Other potential markets in this region are South Korea, Japan, and Taiwan.
North America
North America is characterized by high-volume regional and international trade, thus increasing demand for shipping boxes. For instance, the US is the second largest exporter, exporting goods worth US $2.1 trillion in 2022. In addition, it has a mature moving supplies industry, especially due to its large urban populations. 
Europe
Europe has mature markets for products such as food, beverage, and household items. The region is projected to be responsible for more than 20% of the global moving supplies, which translates to a high demand for shipping boxes. In addition, high growth rates in Eastern Europe are increasing the demand for moving supplies, thus an increased need for packaging and shipping products.
Conclusion
Shipping boxes shape the very essence of businesses and consumer experiences. Brands leverage multiple packaging solutions to protect their products, increase transportation efficiency, and business success. For instance, corrugated boxes offer robust durability, while rigid boxes are known for their luxurious appeal and feel. Wooden crates bring reliability, while folding carton boxes intertwine simplicity with versatility. Temperature-controlled boxes safeguard delicate perishables, and mailer boxes bridge the gap between convenience and branding.Tailoring shipping box choices to different regional target markets is essential for business growth and success. Explore a diverse selection of shipping boxes on Alibaba.com!
Was this article helpful?