Pools are the perfect way to have fun and excitement under the sun. Whether lounging alone or hanging out with friends and family, the pool gleam is the dream.
In addition to providing fun, pool accessories are an extremely popular component of poolside life because they can significantly reduce the chance of unexpected accidents and aid in pool maintenance.
Therefore, knowing the best pool accessories to invest in is paramount to succeeding in an industry flooded with options. Here we'll provide everything businesses need to know about the most profitable pool accessory trends to follow in 2023.
Table of Contents
An overview of the pool accessory market in 2023
5 pool accessories consumers love in 2023
Trends you should invest in
An overview of the pool accessory market in 2023
2022 was a boon for the global pool accessories market, with experts valuing the industry at US $13.7 billion, demonstrating the market's huge profit potential. Looking ahead, it's expected to hit US $18.9 billion by 2031 at a 4.9% CAGR.
Experts attribute the market's growth to the growing number of infrastructure projects in developing countries as well as the rise of modern outdoor living spaces in developed ones, driving the demand for swimming pools.
Also, smart systems for pool accessories are becoming popular and increasing market demand, influencing consumer choices via easier, remote control options.
5 pool accessories consumers love in 2023
Water shoes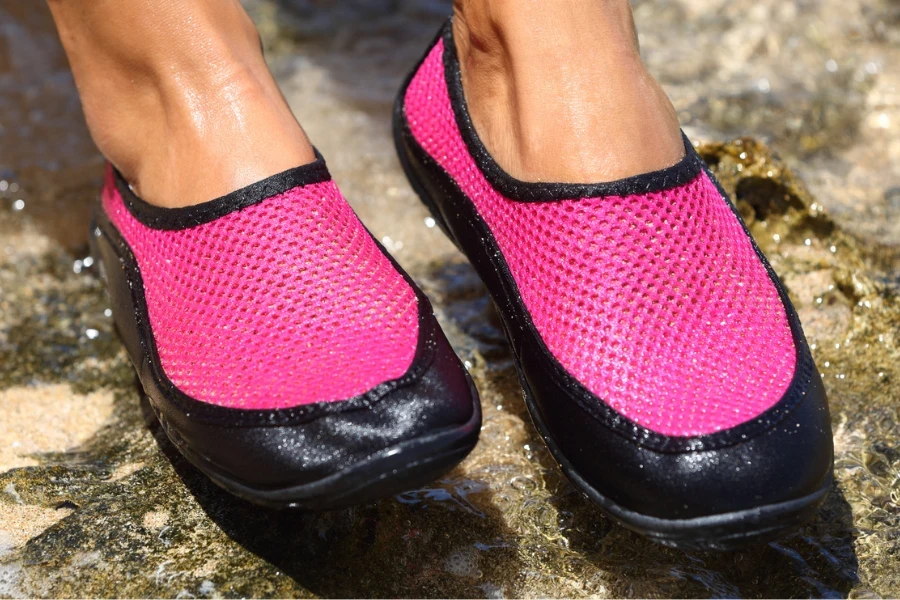 Usually, the standard for pools is to have fun barefooted. While that's mostly safe, certain poolside situations may demand protection where regular shoes won't suffice. That's when consumers can turn to water shoes.
Water shoes are practical and versatile. Their designs enhance the wearer's comfort and safety around the pool, keeping their feet safe from sharp edges, rough pool surfaces, and even broken glass.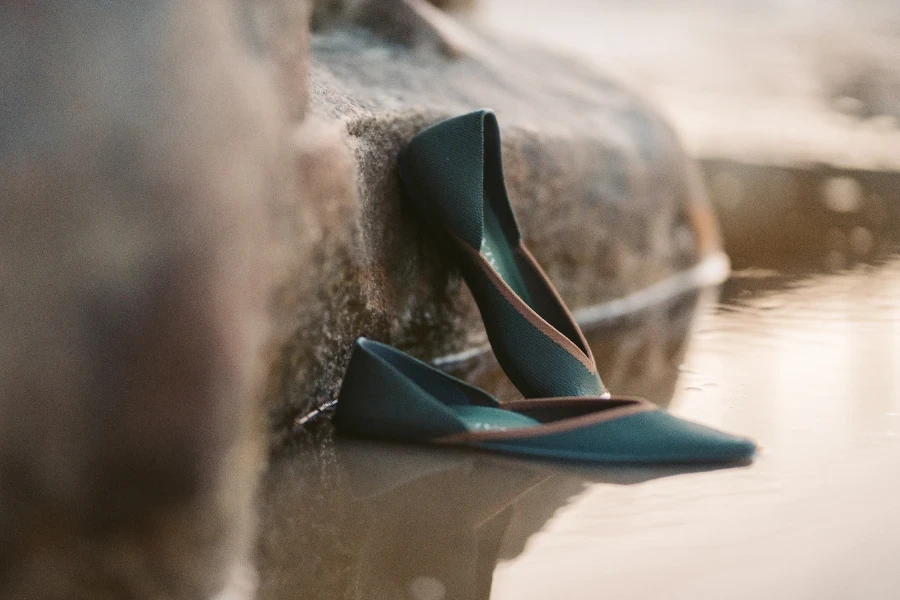 These pool accessories are not like regular footwear in that they feature a snug-fit design made from lightweight, quick-drying materials like neoprene, mesh, or rubber.
Water shoes are also easy to wear and take off because of their slip-on style. They can also come with adjustable closures, bungee cords, or Velcro straps, making it easy for consumers to transition from dry land to water fun.
According to Google Ads, water shoes are a trendy pool accessory, with 201,000 average monthly searches. Even better, their search volume increased by almost 40% in September 2023, garnering at an impressive 301,000 inquiries.
Pool weights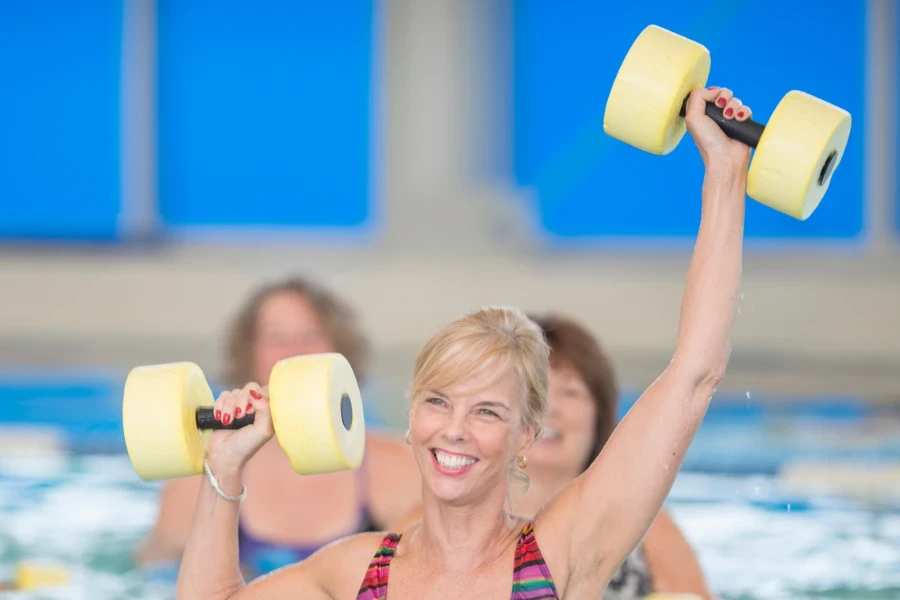 Health and fitness is forever in vogue, and it's a huge bonus if they can be made fun too! That's where pool weights come in, providing resistance and buoyancy during water-based exercises and rehabilitation routines.
Unlike traditional weights, pool variants offer excellent buoyancy, helping to reduce the impact and strain on joints and aiding recovery during therapeutic treatments.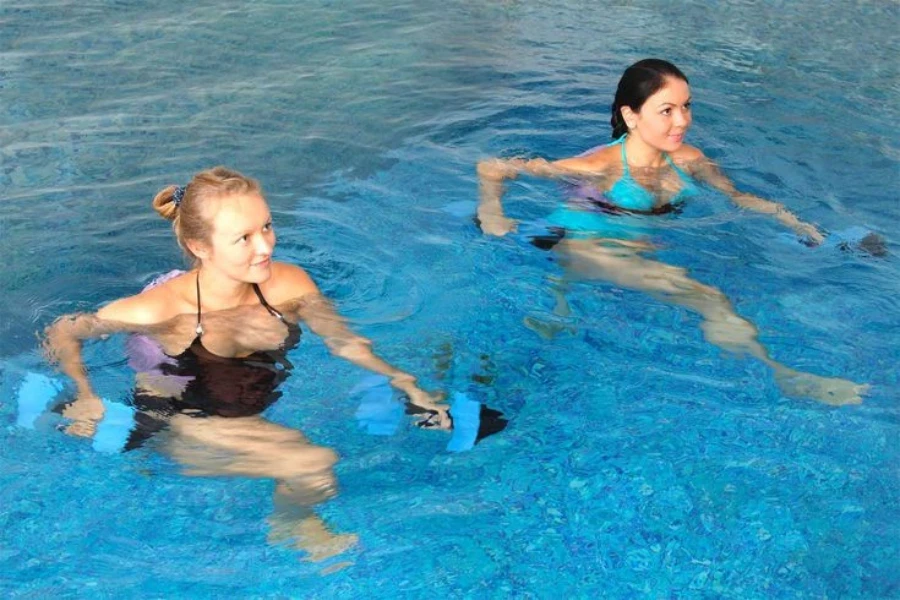 Pool weights also come with different resistance levels, with additional foam or plastic increasing the weights' resistance without affecting their buoyancy.
Based on data from Google Ads, pool weights have experienced a boost in search interest. Searches for the keyword "water dumbbells" started at 2,900 at the beginning of the year and peaked at 5,400 in September.
A second keyword, "pool weights," also gained attention this year. The term closed 2022 with 1,300 average searches, but its popularity grew to 4,400 in September 2023 – an amazing 55% increase!
Pool floats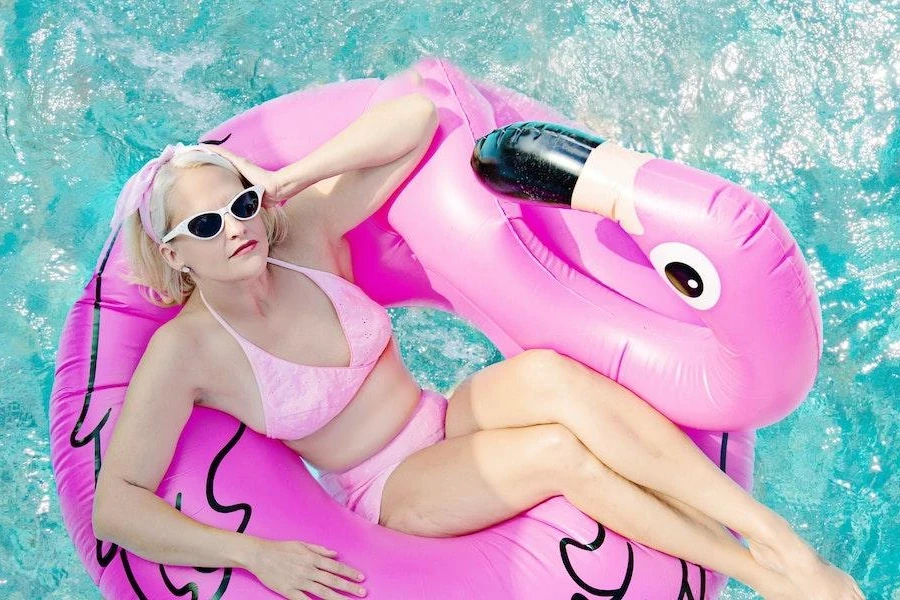 Nothing beats pool floats when it comes to adding fun, relaxation, and style to pool experiences. These inflatable or foam-based accessories do exactly what they say: they float and help users remain buoyant without expending energy.
Pool floats are perfect for relaxation, providing a comfortable and supportive platform for consumers to recline, lounge, or nap while partially submerged in the water. They also come in various shapes and sizes, including inflatable rafts, loungers, mats, and hammocks.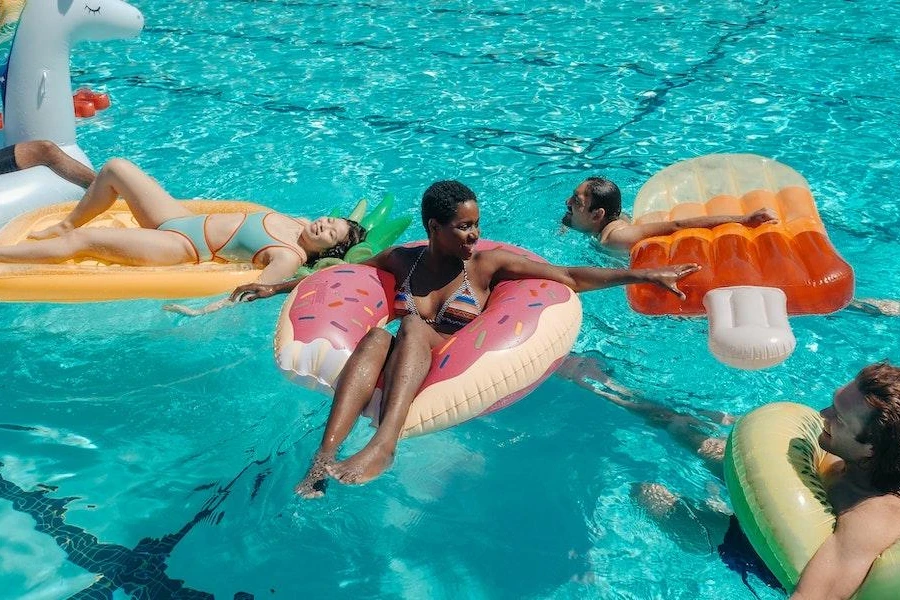 What's more, many pool floats come ready for play and entertainment. They can include built-in games (like chess boards or basketball hoops) or feature whimsical shapes like giant inflatable animals, fruit, and doughnuts – name the object and there's probably an accompanying float.
The best part is that quality pool floats are incredibly durable. Manufacturers make them to withstand exposure to chlorine, UV rays, and the rigors of pool use. They're also easy to inflate and deflate, making them portable and convenient to store when not in use.
Pool floats are one of the most trendy pool accessories in 2023. Google Ads data proves this as the keyword "pool floats" grew from 40,500 in FY 2022 to 135,000 in September.
"Infant float" also witnessed a similar growth, with searches going from 18,100 in December 2022 to 60,500 in September 2023.
Floating coolers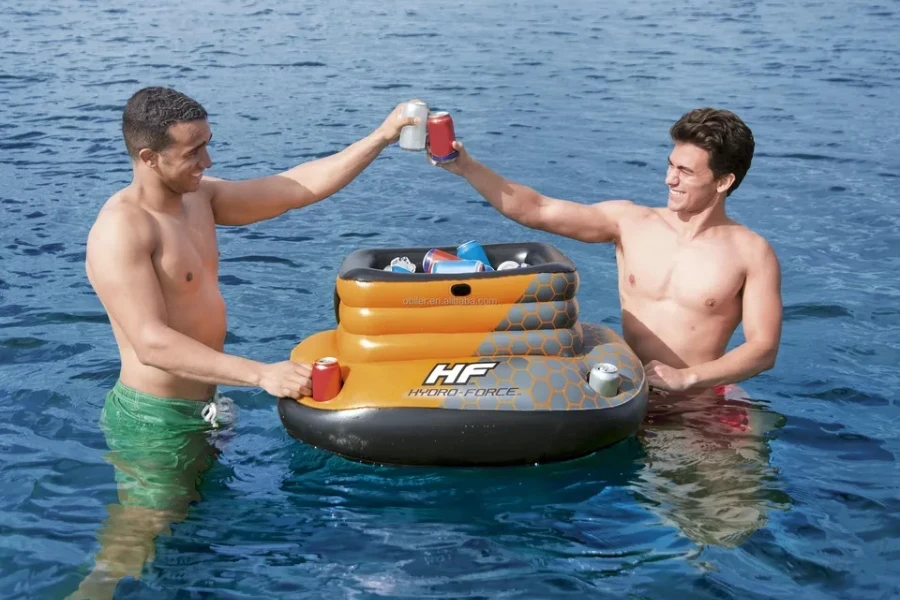 What's a day by the pool without beverages and snacks? Floating coolers are a convenient and enjoyable way to keep snacks and drinks handy while relaxing in the water. Like other pool accessories, these coolers are designed with enough buoyancy to handle the weight of their contents without sinking.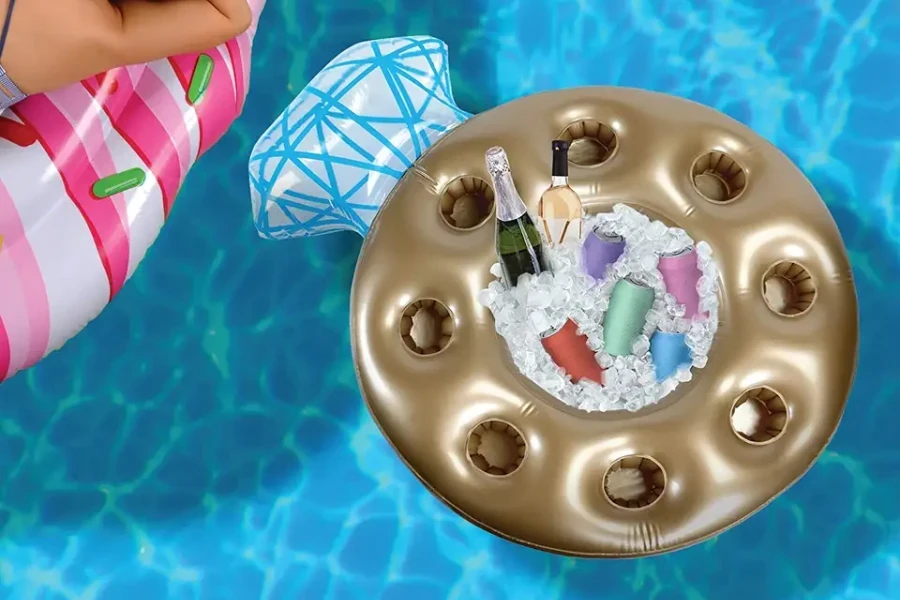 Floating coolers also come in various designs, colors, and shapes, allowing consumers to choose one that matches their pool's aesthetic or personal preferences. Businesses can offer simple, classic designs or fun and themed options.
Floating coolers are also enjoying increased popularity in 2023. Google Ads data shows that search interest for the accessory increased significantly, from 4,400 in October 2022 to 33,100 in September 2023.
Pool fountains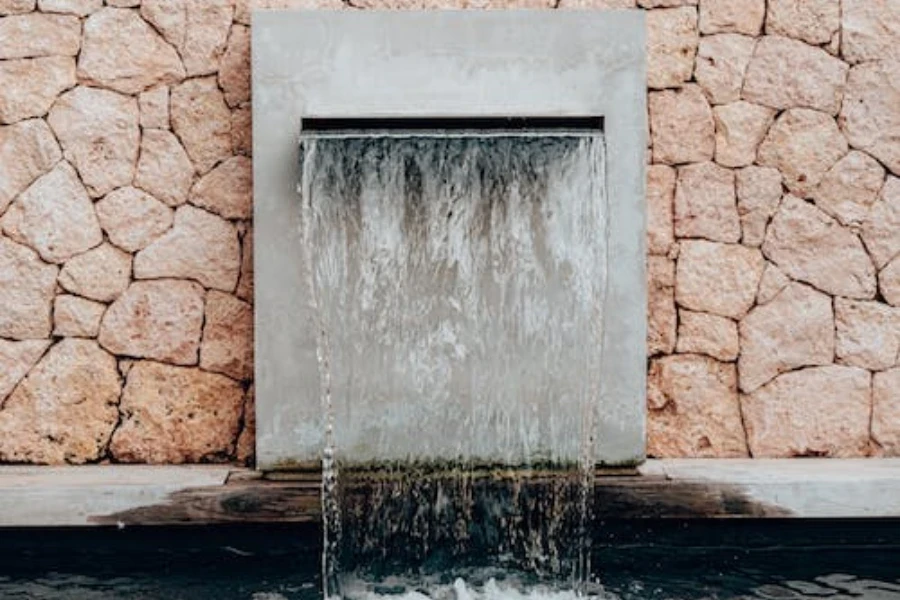 A pool fountain is a tremendous way to boost a pool's aesthetics, creating captivating water displays that transform an ordinary pool into an elegant, tranquil oasis.
Pool fountains also offer auditory benefits, with the sound of cascading water creating a soothing atmosphere that helps to reduce stress and promote relaxation.
Fountains also help to improve the pool's water circulation, distributing chemicals in the pool more evenly while preventing algae growth and other water quality issues caused by stagnation.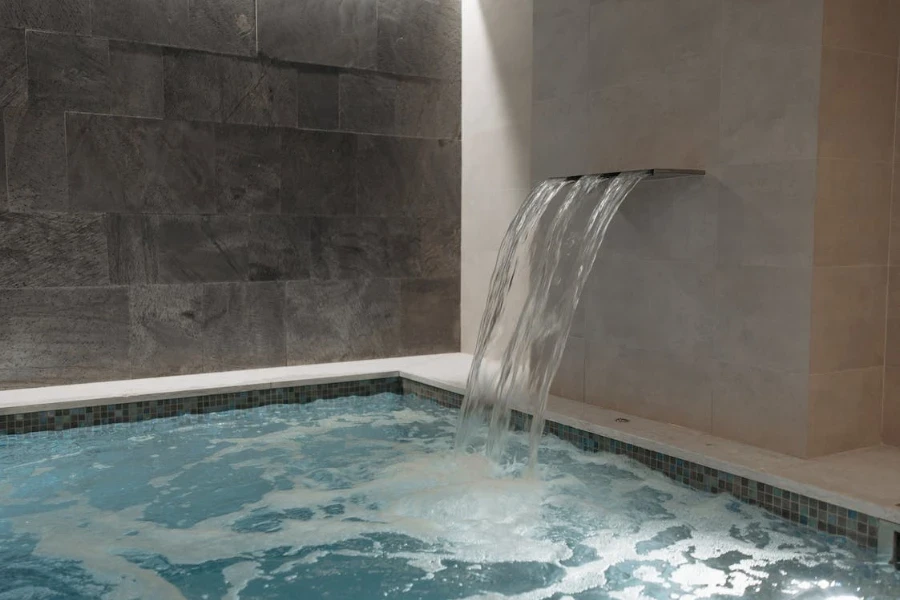 Another appealing benefit of pool fountains is the sheer number of variations that they come in. Depending on consumer preference, businesses can choose traditional spouts, cascading waterfalls, or more contemporary, artistic pool styles.
Google Ads data reveals pool fountains receive 12,100 average monthly searches. Interestingly, search volume increased by 50% to 22,200 in September 2023.
Trends you should invest in
Millions of people around the world have access to swimming pools and are looking for improved and functional pool accessories. The great part about the options available is that they cater to various consumers, regardless of age and size.
Now is a great time to invest in this growing market by sourcing pool floats, water shoes, floating coolers, pool fountains, and pool weights, the most popular pool accessory trends flooding the market in 2023.
You can find thousands of the items listed above and many other types of pool accessories on Alibaba.com.
Was this article helpful?