Everyone knows the Apple Watch works great with the iPhone, but other smartwatch alternatives link nicely with iOS. Whether buyers are looking for an affordable alternative to the pricey Apple Watch or if they just want to browse a range of options to compare features, this article has it all.
We've rounded up watches that pair directly to iPhones using Bluetooth to ensure users enjoy their Apple handset while gaining the functionality of a smartwatch.
Read on for a list of the seven best iPhone-friendly smartwatches on the market today.
Table of Contents
Best smartwatches for iPhone
Key considerations
Conclusion
Best smartwatches for iPhone
These flagship models define the trends that tech savvy business owners should follow.
Apple Watch Series 8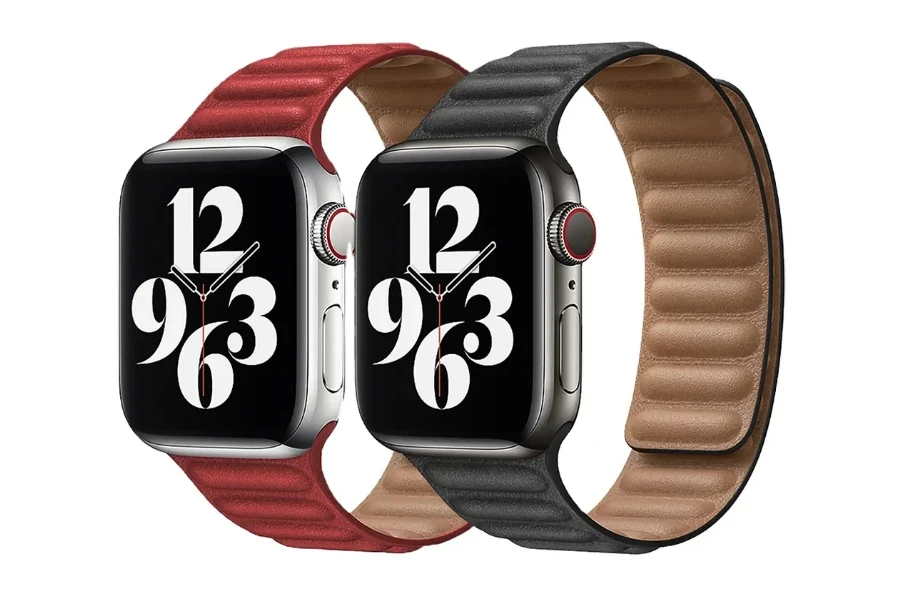 The Apple Watch Series 8 is the newest smartwatch from Apple. It runs WatchOS 9, which includes many valuable apps like Maps, Wallet, News, Podcasts, and more. Users can also download third-party apps from the App Store to enhance their experience.
People who love running, walking, cycling, yoga, swimming, and dancing will find the Apple Watch Series 8 appropriate for their activities. Features like robust health and fitness tracking are also present in this watch. Its built-in GPS lets one track their pace and distance when exercising outside without their phone. An optical heart sensor is also present to monitor heart rate and rhythm and will even alert users if it detects any anomalies.
The Watch Series 8 allows users to receive notifications, messages, calls, and alerts right on their wrist so they never miss an important update. However, its biggest letdown is the battery life lasting 24 hours and 36 hours on Low Power Mode, which restricts some features.
With its seamless connectivity, robust health and fitness tracking, and helpful applications, the Apple Watch Series 8 is the ultimate smartwatch companion for any iPhone user.
Apple Watch SE (2nd generation)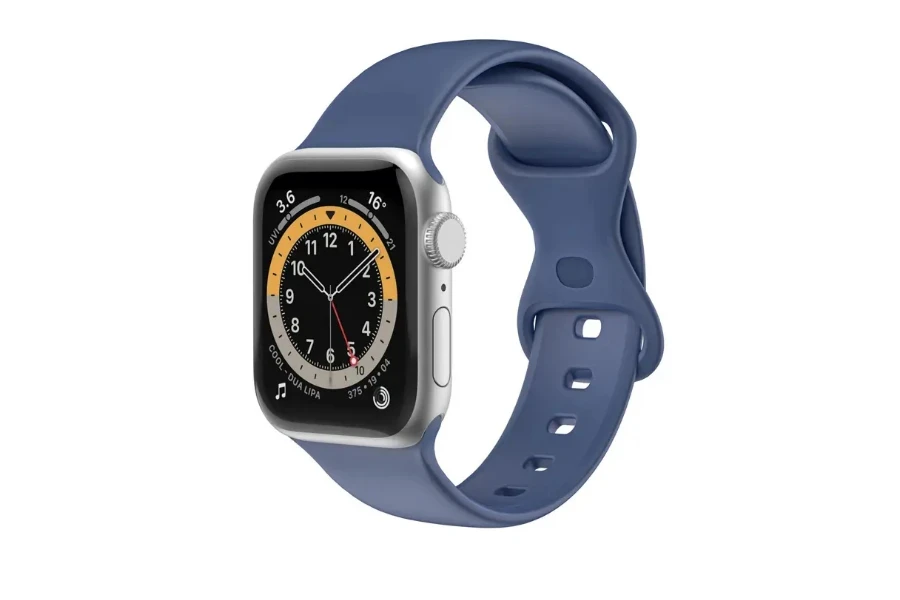 The Apple Watch SE (2nd generation) is a great, affordable option for iPhone enthusiasts looking for a smartwatch. It provides many of the same features as the Series 8 at a lower price point: GPS for tracking workouts, heart rate monitoring, sleep tracking, emergency SOS call, and fall detection.
Users can get notifications for calls, texts, and apps, so they never miss updates. The SE is also water-proof. One can wear it without worrying while swimming or in the shower.
Users can also download many third-party apps, like Strava or Nike Run Club, directly on the watch to enhance its functionality.
Its battery lasts up to 18 hours on a single charge and charges quickly, reaching 80% in about an hour.
For a high-quality smartwatch at a lower cost than the Series 8, the Apple Watch SE is an excellent choice for most iPhone users. It delivers practical features, tracks various workouts, provides crucial notifications, and has excellent battery life, all in an attractive, durable package.
Apple Watch Ultra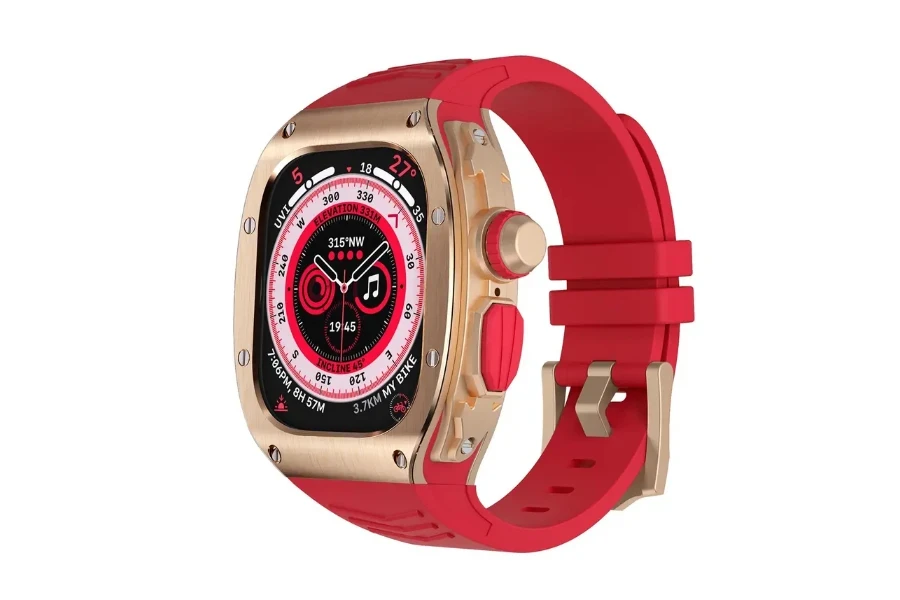 The Apple Watch Ultra is rugged, stylish, and durable enough to handle extreme conditions while still looking sleek on the wrist.
It boasts a large 49mm titanium case and flat sapphire front crystal that protects the display from scratches. Swimmers and surfers will enjoy its water-resistant abilities of up to 100 meters.
Long battery life gives enough juice to track workouts all day. New Low Power Modes can push the battery to 60 hours on a single charge. Advanced sensors accurately track heart rate, blood oxygen, pace, and distance metrics. An action button provides quick access to functions like workouts, compass waypoints, and backtracking.
The Ultra model also has exclusive watch faces optimized for outdoor use. A new waypoint feature lets users save locations to find their way back. Backtrack uses GPS to record paths so trainers and hikes can navigate back the way they came.
While pricey, the Ultra delivers advanced fitness tracking in a nearly indestructible package. For athletes and adventurers, the extra cost is worth the investment for a watch that can keep up with any activity.
Garmin Venu 2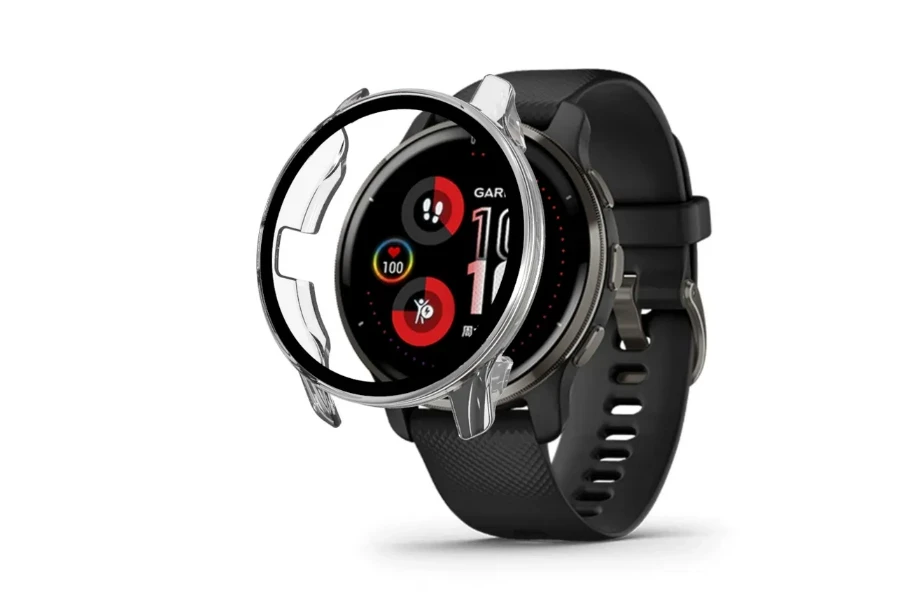 The Garmin Venu 2 is one of the best smartwatches for iPhone in 2023.
Its built-in health monitoring feature enables the Venu 2 to continuously track heart rate, respiration, energy levels, and more. It also monitors blood oxygen saturation, stress levels, and sleep stages each night to provide a comprehensive look at the overall wellness and health trends over time.
The Venu 2 tracks indoor and outdoor workouts for fitness buffs like walking, running, cycling, swimming, and strength training. Watch wearers can improve their performance once they see stats like distance, pace, speed, calories burned, and the other metrics it records.
After a workout, stats automatically sync to the Garmin Connect app on the iPhone, where users can view trends, set new goals and join online fitness challenges.
Like other smartwatches, the Venu 2 displays calls, texts, and calendar alert notifications. Users can even respond to texts using preset replies or their voice. The Venu 2 also controls music playback, allowing users to skip songs or adjust the volume without pulling out their phone.
Battery life lasts up to 11 days and 3 to 4 days when the always-on mode is disabled. For iPhone users wanting an attractive smartwatch with robust health and fitness features, the Garmin Venu 2 is an excellent choice.
Fitbit Versa 4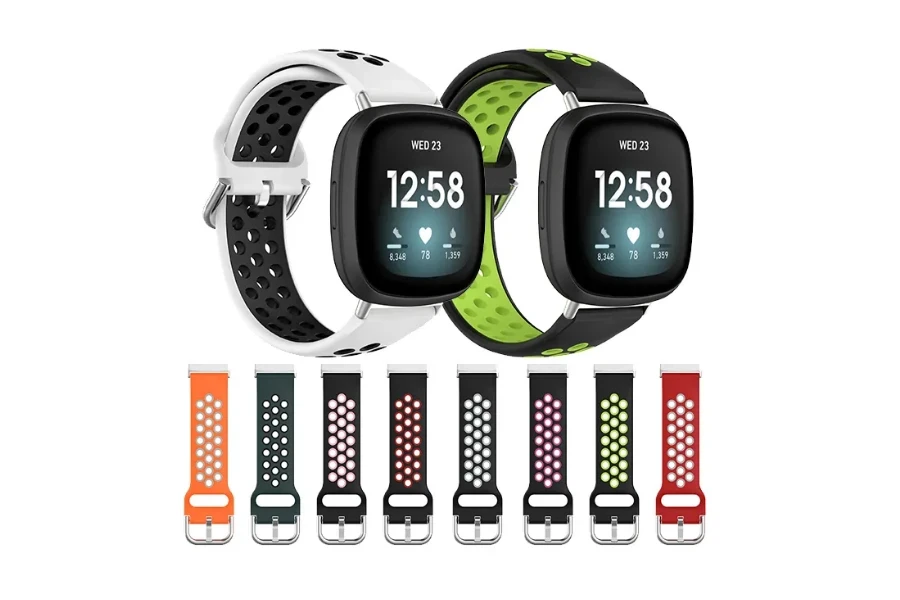 The Fitbit Versa 4 is an ideal smartwatch for iPhone users looking for an affordable yet fully-featured wearable. Starting at US$ 200, it offers a stylish, lightweight design with a bright, colorful touchscreen display.
Versa 4 tracks steps, distance, burned calories, and sleep. It provides in-depth sleep analysis to help their owners understand their sleep quality and make necessary improvements.
In addition to 24/7 heart rate tracking, Versa 4 offers 20+ exercise modes for tracking workouts like running, biking, swimming, and yoga. Using the Exercise app to start a workout, users can see real-time stats and get a post-workout summary from the watch.
Versa 4 is also water resistant to 50 meters, making it suitable for water sports or showering. Its 6+ day battery life ensures users can always keep it on without worrying about charging it every night.
This watch syncs wirelessly and automatically to the Fitbit app on an iPhone. The Fitbit app lets users view all their stats, see historical trends, log food and water, link to health and fitness apps, compete with friends and family, and much more. Versa 4 also gets software updates through the Fitbit app to ensure users always have the latest features.
Overall, the Fitbit Versa 4 is a full-featured yet affordable smartwatch that seamlessly integrates with iPhones to help wearers live a healthier, more active life.
The Fitbit Sense 2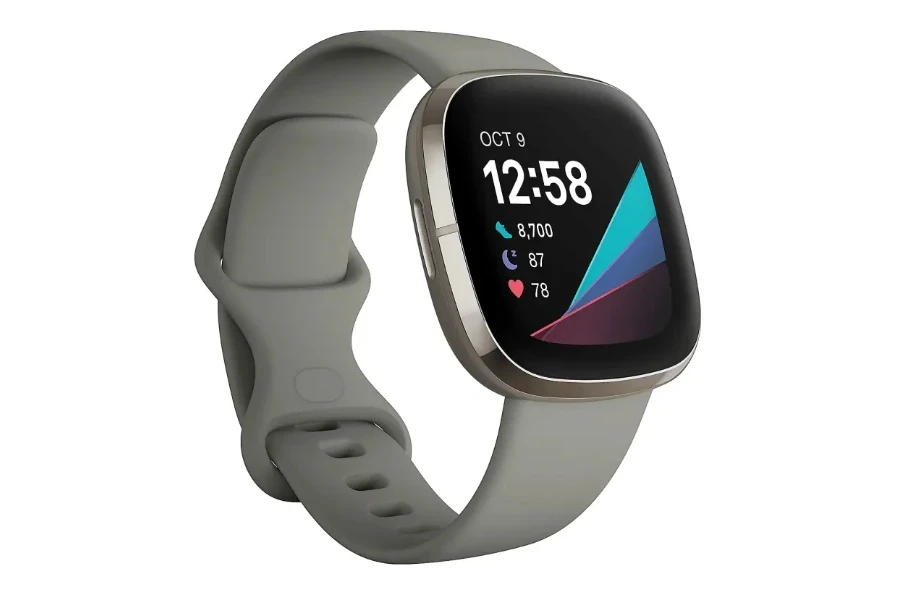 The Fitbit Sense 2 is a health and fitness device for iPhone users who want an attractive, full-featured wearable device. This smartwatch is lightweight and comfortable to wear daily and during workouts.
It has an array of sensors packed into its sleek form, including an EDA sensor to help track stress levels, a temperature sensor, and a heart rate monitor for medical tracking purposes.
Like the Versa 4, The Fitbit Sense 2 is water-resistant and connects to the iPhone through the Fitbit app. Users can view their activity, sleep, stress, and heart health insights supplied by the app.
The Fitbit Sense 2 can seamlessly monitor activities like walking, running, swimming, and other regular exercises for fitness. It estimates distance, pace, and calories burned. It also tracks sleep times, sleep quality, and sleep stages to help individuals improve their sleep schedule.
With up to 6 days of battery life on a single charge, the Fitbit Sense 2 is a robust smartwatch option for iPhone users seeking a watch packed with advanced health and fitness features.
Amazfit Bip U Smart Watch Fitness Tracker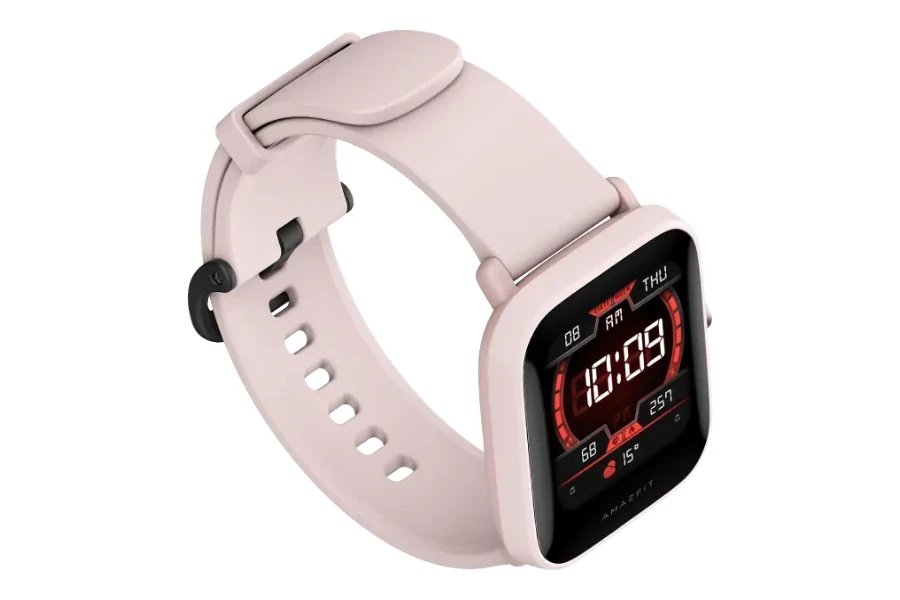 The Amazfit Bip U stands out for its remarkable ability to maintain a battery charge for up to 9 consecutive days, making it a strong selling point. Users can enjoy tracking workouts, monitoring their heart rate, and receiving notifications without worrying about plugging in every few days. The battery can last up to 2 weeks between charges for basic day-to-day use.
The Amazfit Bip U can automatically track steps, distance, calories burned, and sleep. It features over 60 sports modes for more detailed workout tracking, including running, cycling, swimming, and strength training. Built-in GPS allows for phone-free run and bike tracking.
Heart rate is monitored 24 hours daily, providing insights into cardiovascular fitness and health. The Bluetooth connection to the iPhone displays notifications for calls, texts, emails, and apps while providing weather forecasts, music control, an alarm clock, and a timer.
For iPhone users seeking an affordable yet capable fitness companion, the Amazfit Bip U smartwatch hits the sweet spot. While notifications and the display are casual, its long battery life, activity tracking, and budget-friendly price make it a solid, no-frills choice.
Key considerations
These considerations are what retailers should keep in mind when buying non-brand smartwatches.
Apps and iOS
A smartwatch's apps and operating system are crucial elements iPhone users may highlight in their shopping guide. While buying, shoppers may likely pick an iOS-compatible smartwatch over another wearable using a third-party OS. This follows a recent study that revealed that 80% of iPhone users own an Apple Watch. Buyers who opt for non-Apple watches miss out on vital applications like Apple Maps, Apple Pay, or a workout tracking app.
Battery life
The battery longevity is additionally essential for buyers looking for the best smartwatch for the iPhone. Since the watch is connected to the consumer's phone, the battery can drain more quickly. Look for a watch with a battery that can last at least 1-2 days between charges, so they're not constantly plugging it in. Surprisingly, some smartwatches can go longer before the next charging cycle. For example, the Garmin Venu 2 Plus can last up to 8 days, which is impressive.
Price
When narrowing down the cost, an Apple Watch's price ranges between US$ 279 and US$ 799 for the cheapest and most expensive variants, the SE and Apple Watch Ultra, respectively. The Apple Series 8 is priced at US$ 399. Buyers can find cheaper alternatives for US$ 99 but lack the most essential features. Nevertheless, there are still smartwatches available at US$ 199 that can match the features and quality of an Apple Watch.
Fitness tracking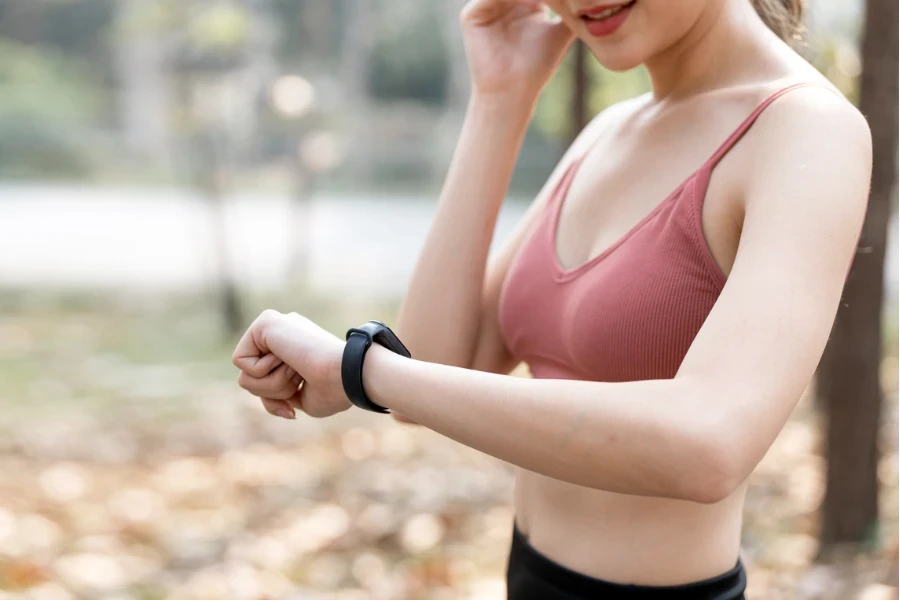 92% of smartwatch users use them to track workouts, steps taken, heart rate, and other health metrics. Hence, consumers should look for a watch with built-in fitness tracking features like GPS, pedometer, heart rate monitor, sleeping monitor, and workout apps. These features should sync data to the Health app on their iPhones.
Compatibility and connectivity
Consumers should ensure the watch is compatible with iOS and can sync with their iPhones' Health and Activity apps. Many smartwatches are compatible with both Android and iOS, but some are made specifically for one or the other. They should double-check before making a purchase.
Voice assistant integration
When choosing a smartwatch for iPhone, considering the quality and convenience of voice assistant integration enhances the overall user experience. Buyers should opt for a smartwatch to activate the voice assistant using a dedicated button, gesture, or voice command trigger phrase (e.g., "Hey Siri"). Quick and easy access to the voice assistant ensures they can initiate commands and queries without interacting directly with the watch's screen.
Conclusion
This article has discussed the seven best smartwatches that work with the iPhone. Any of these options would be an excellent fit for those looking to stay connected, track their fitness goals, and keep their life organized, all while using the Apple device they know and love. Ultimately, the "best" smartwatch comes down to a buyer's needs, style preference, and budget. For more information about smartwatches, visit Alibaba.com.
Was this article helpful?