The 2024 holiday season presents opportunities to provide the beauty gifts consumers are seeking — affordable luxuries, customized options, and eco-friendly surprises that deliver moments of joy and self-care. This report outlines the critical trends, from festive fragrances to glittery party looks, that will enable your brand to curate the most in-demand beauty gifts this Christmas. By tapping into Gen Z aesthetics and leaning into nature as design inspiration, you can develop products that not only speak to niche beauty lovers but also align with calls for sustainability. Use this briefing to get ahead of shopper motivations and preferences so your 2024 holiday offerings stand out on shelves.
Table of Contents
Gifting outside the beauty norm
Capturing youthful exuberance
Crafting heirloom luxuries
Taking inspiration from nature
Promoting relaxation and wellbeing
Final words
Gifting outside the beauty norm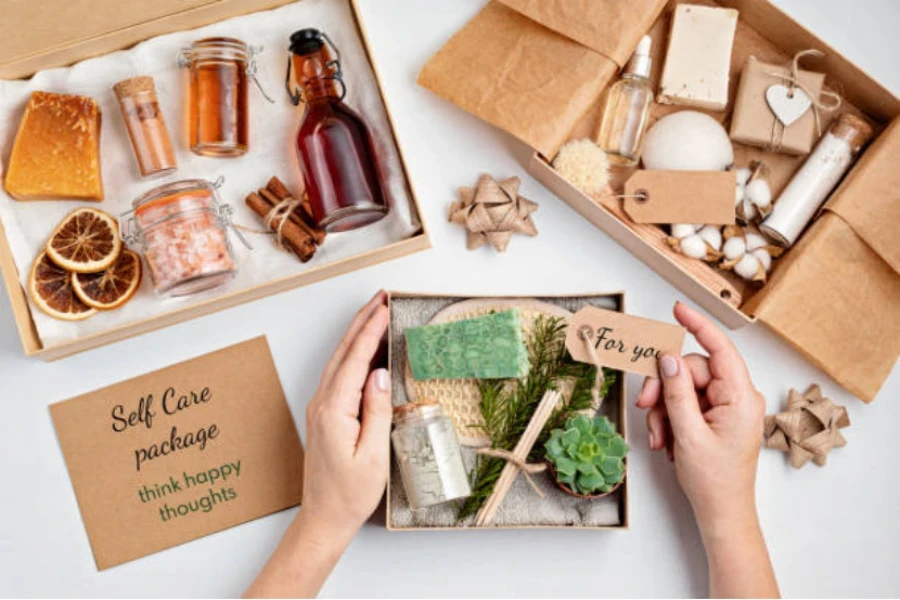 This holiday season, beauty brands have an opportunity to think outside the box and offer unexpected, unconventional gift options that appeal to younger niche consumers. A top trend is collaborations between fragrance and food brands to create unique scents inspired by flavors like pastries or matcha. Limited-edition "gourmand" perfumes in provocative, bold packaging will capture attention as collector's items.
Kits that encourage customization and self-expression also enable consumers to put their own twist on a product. A current example is tooth gems – temporary jewels in varied shapes, sizes and colors to adhere to teeth. Giving recipients the tools to quickly switch up their look feeds into the desire for novelty.
In terms of color, it's time to move beyond only red and green holiday palettes. Gen Z especially will flock to neons, pastels, and vibrant hues that communicate avant-garde subversion. Semi-permanent hair dyes in unconventional colors like blue or purple are a prime example.
Foot masks in black, glittery finishes and other non-traditional formats upgrade a self-care ritual into something exotic and gift-worthy. The key is recognizing the diversity of niche beauty lovers who want to be surprised and even challenged during the holidays. Brands that embrace bold aesthetics and offbeat innovations will capture the attention of these consumers seeking items that help them uniquely express themselves.
Capturing youthful exuberance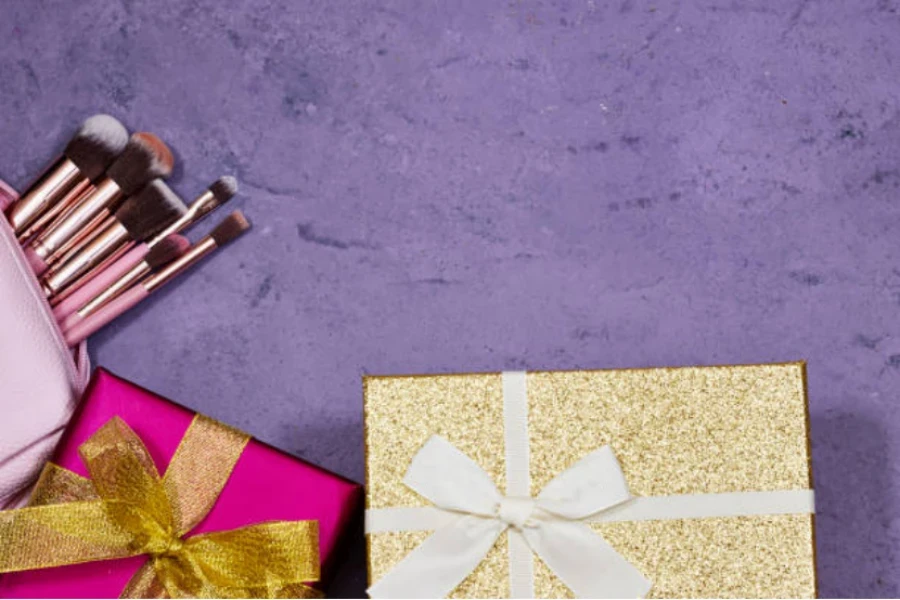 The holiday season presents an opportunity for younger consumers to get playful with eye-catching beauty looks. Gen Zers and Millennials are embracing the chance to experiment with everything from glittery eyeshadows to pastel hair dyes. These groups see holiday parties and events as a chance to break outside their everyday beauty routines.
To appeal to these fun-loving consumers, brands can curate limited-edition sets that encourage colorful experimentation. Multi-use brights and metallic shades in both cool and warm palettes allow for mix-and-match makeup looks. Combining the smoky eye trend with unexpected pops of berry or emerald green offers a fresh take. When it comes to lips, gloss is making a comeback for high-shine and non-sticky wear. Texture is also key – the bolder, the better. Glitters and 3D appliqués let consumers add rave-inspired sparkle.
For even more temporary effects, semi-permanent hair dyes in vibrant winter pastels are ideal for achieving a unique holiday hair look that washes out afterwards. And sustainable biodegradable glitters now allow for dazzling embellishments without harming the environment.
In today's social media-fueled culture, Gen Z and Millennials are all about capturing the party moment. By offering playful products that provide eye-catching results, brands can align with the adventurous and experimental beauty spirit of these younger consumers.
Crafting heirloom luxuries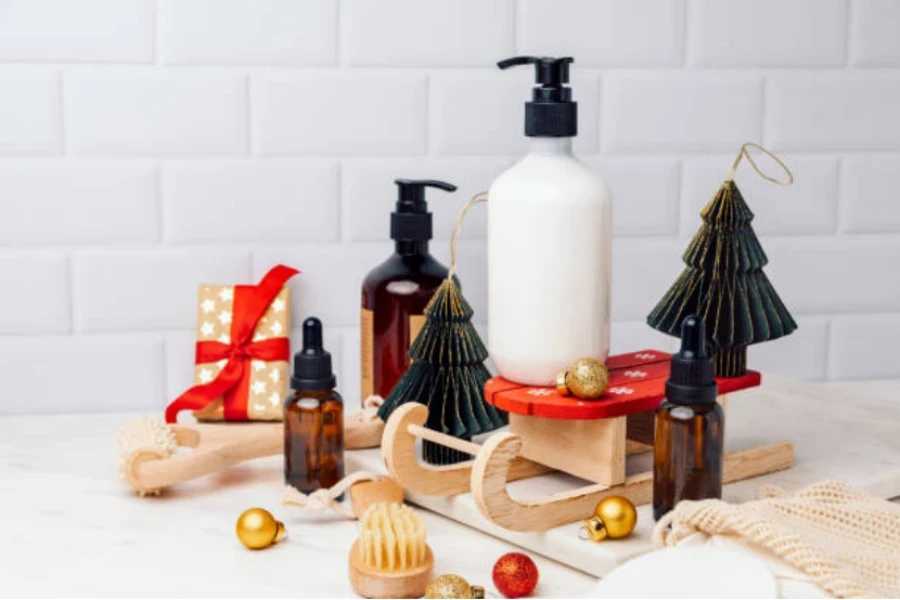 Today's consumers want beauty gifts that feel special, last beyond the holidays, and become valued objects to display and enjoy. Brands can deliver modern heirlooms by emphasizing quality craftsmanship and materials along with a compelling brand narrative.
Luxury components like engraved metals, sustainable exotic woods, and hand-blown glass impart a sense of enduring value. Packaging details such as embossing, intricate patterns, and weighty caps further elevate the unboxing experience. But well-designed aesthetics should align with functionality. Multi-purpose products that transition beautifully into domestic spaces encourage retention and daily use.
The heritage behind formulations also tells a compelling story. Highlighting traditional ingredients and production methods connects consumers to generations past. Examples are Korean beauty products featuring medicinal herbs and French skincare showcasing botanicals used since the 17th century.
Brands can strike a balance between affordability and lasting luxury by offering artisanal gift sets at accessible price points. Curating a mix of full sizes and minis caters to a range of budgets. The focus should be on creating a wow factor that makes the recipient feel special. Fewer, well-chosen items encourage retention over disposal.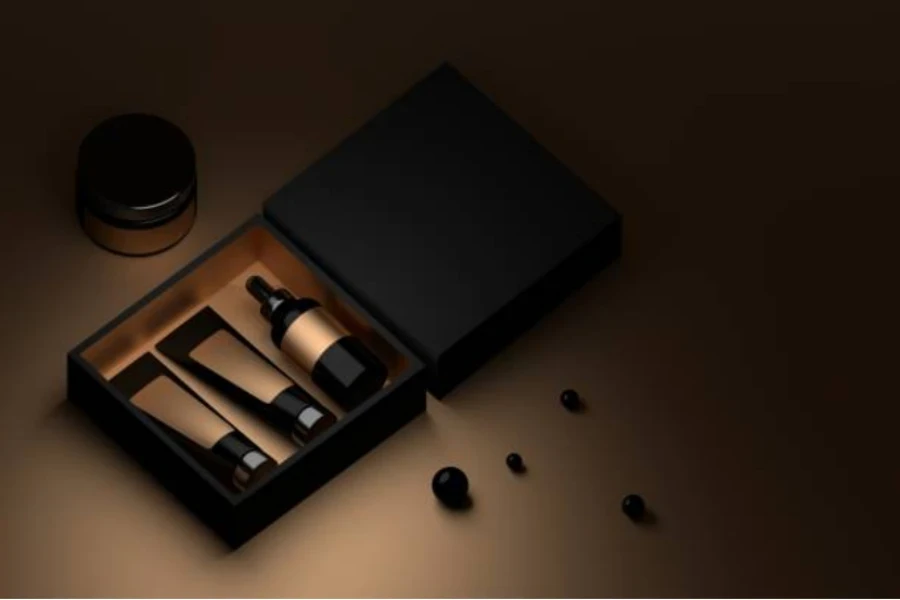 With some creative thinking, beauty brands can craft gifts that feel like modern treasures. The unboxing experience then becomes an opportunity to form an emotional connection that lasts beyond the holidays.
Taking inspiration from nature
Today's eco-conscious consumers want beauty gifts and packaging that connect them to nature without harming the planet. Brands can take inspiration from the outdoors to appeal to this market.
Sourcing renewable, organic materials like bamboo, pulp paper, and pine visually and tactically references nature's biodiversity. Gentle, earthy color palettes drawn from forest floors and oceanscapes further cultivate a soothing biophilic quality.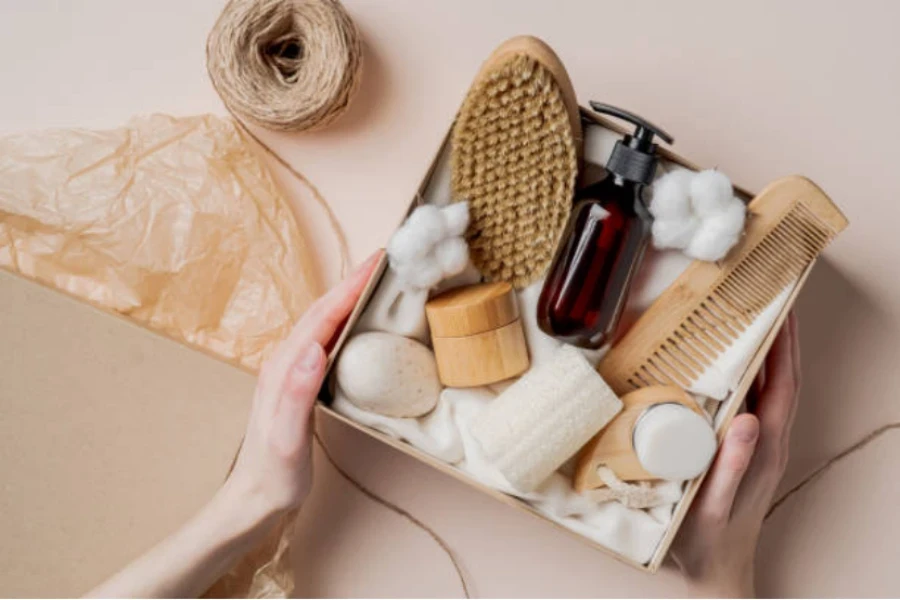 In terms of packaging design, brands should incorporate natural materials and prints without excessive decorative elements. Multi-functional boxes like reusable metal tins and compostable containers are better than single-use wrappers.
Help shoppers give zero-waste gifts by curating beauty and bath sets featuring natural skincare and body products in compostable packaging. Kits that contain enough product for a pampering self-care ritual make great presents.
Brands should also communicate about their own sustainable practices to attract eco-conscious consumers. Using responsible suppliers, renewable energies, and carbon-offsetting shows commitment to reducing environmental impact.
The key is providing biophilic gifts that spark joy and appreciation for nature while minimizing harm. Small touches like biodegradable confetti and plantable seed paper for wrapping cultivate mindfulness for the planet. With some creativity, beauty brands can make greener gifting easy and appealing.
Promoting relaxation and wellbeing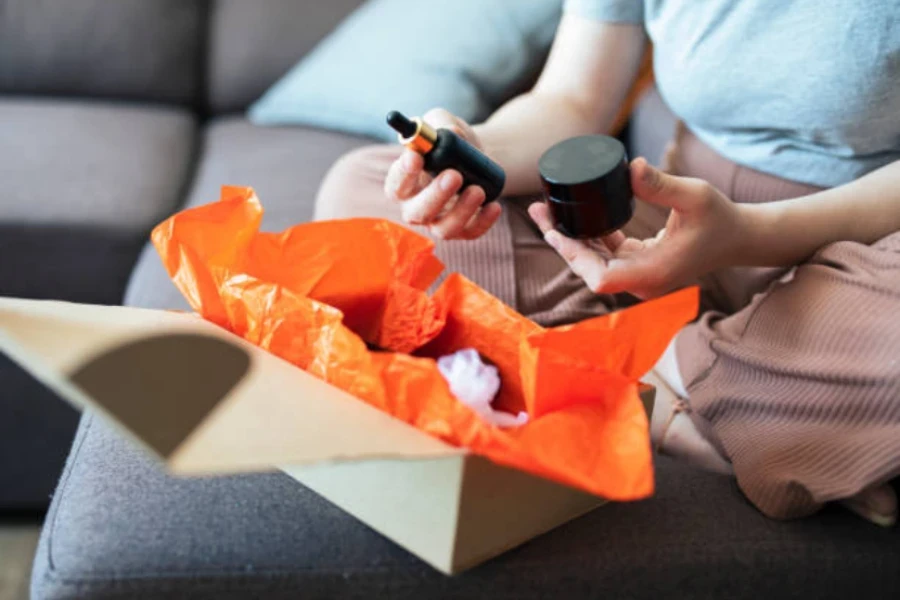 With stress and anxiety still rampant, gifts that promote relaxation and self-care will resonate next holiday season. Curated sets that contain products to help recipients de-stress make thoughtful presents.
Soothing scents like lavender and eucalyptus can come in the form of candles, bath salts, body lotions. Cooling eye masks, hydrating lip treatments, and massage tools further enable pampering experiences.
Brands should also leverage sensory elements like calming colors, soft lighting, and tranquil soundscapes to cultivate the atmosphere of wellbeing. Affirmation cards and mantras remind recipients to pause and focus on mental health.
Consumers want efficiency in their self-care routines. Multifunctional products that streamline regimens will be appreciated. Examples are 2-in-1 cleansing balms that remove makeup while moisturizing and body oils that also work as fragrance.
With self-gifting on the rise, sets tailored for men will also resonate – from smoothing shave creams to hand creams that relieve dryness from frequent washing.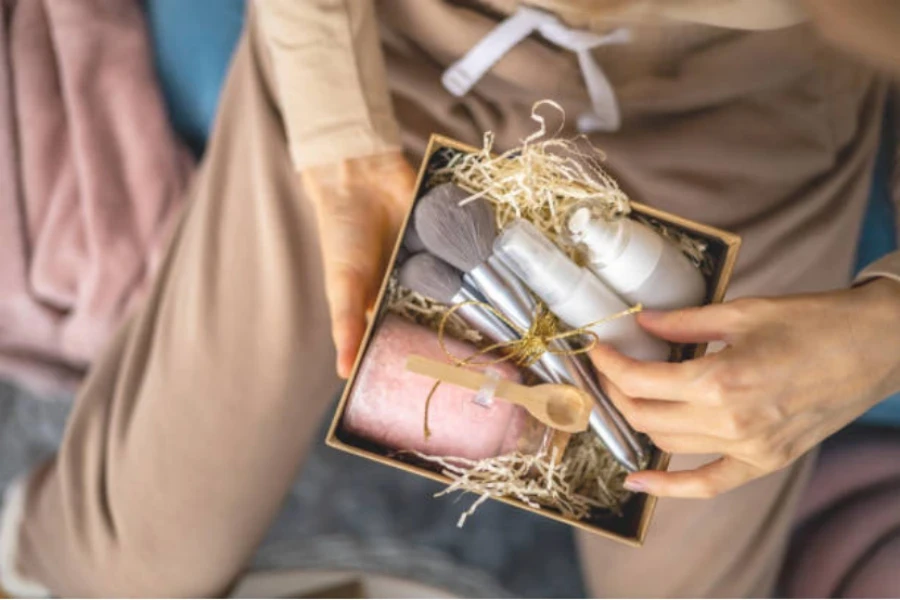 The key is crafting gifts that provide recipients with tools to build rituals that comfort and restore. Thoughtful present-giving this season means understanding the ongoing need for stability, healing, and emotional support.
Final words
The 2024 holiday season is the time to think outside the gift box. Consumers want to be surprised and delighted by presents that rebel against tradition, capture youthful fun, promote luxury and nature, and support self-care. Ensure the choice aligns with these key trends so young people see the brand as a go-to destination for innovative, eco-friendly, and relevant beauty gifts. Capture Gen Z's vivid aesthetic on social media while sharing how the products provide ritual, relaxation, and joy. The holidays are about more than getting through – they are moments to inspire and uplift.
Was this article helpful?