Consumers are ready to embrace a fusion of vitality and sophistication as the fashion industry transforms this season with a refreshing blend of athletic dynamism and timeless elegance. Combining sports elements with an air of grace has created a trend that exudes allure and confidence, transcending from the runways to everyday streetwear.
This article will cover five of these thrilling sporty elegance trends—offering an exciting opportunity for businesses to capitalize on the evolution of athletic chic, where an active lifestyle seamlessly intermingles with luxury fashion.
Table of Contents
Five sporty elegance trends women can't resist
Final words
Five sporty elegance trends women can't resist
Sweatshirts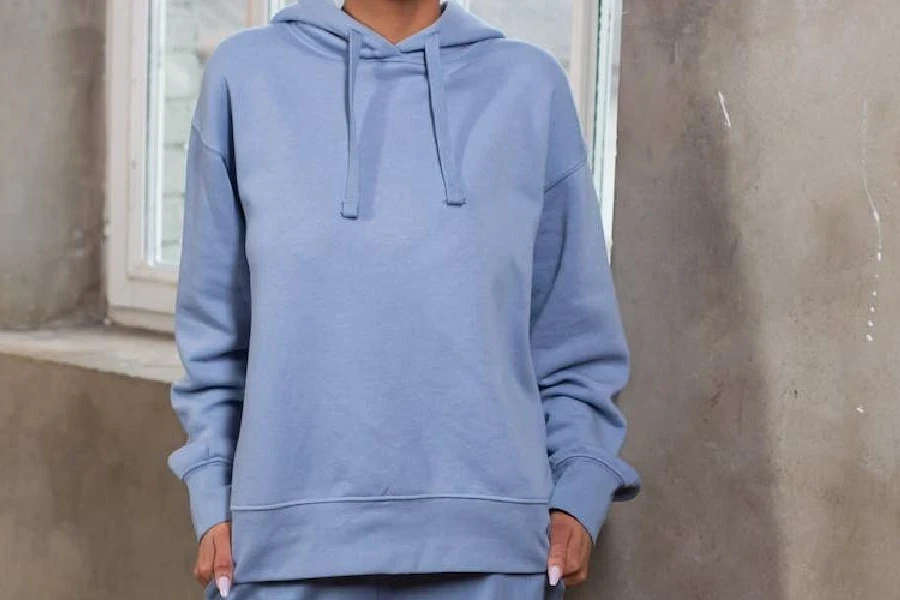 Sweatshirts have recently gained much traction due to their lucrativeness in the fashion industry. The global sweatshirt market had an estimated value of USD 186.9 billion in 2021 and is expected to increase at a compound annual growth rate (CAGR) of 6.32% to USD 324.9 billion by 2030.
Previously, sweatshirts were strictly comfort clothing that fashion-forward consumers wouldn't wear outside. These fashionable pieces have come to represent casual style with different adaptations worldwide.
In Africa, sweatshirts are embraced as lightweight outerwear due to the warmer temperatures. Vibrant colors and breathable fabrics dominate the scene, infusing energy into the ensemble.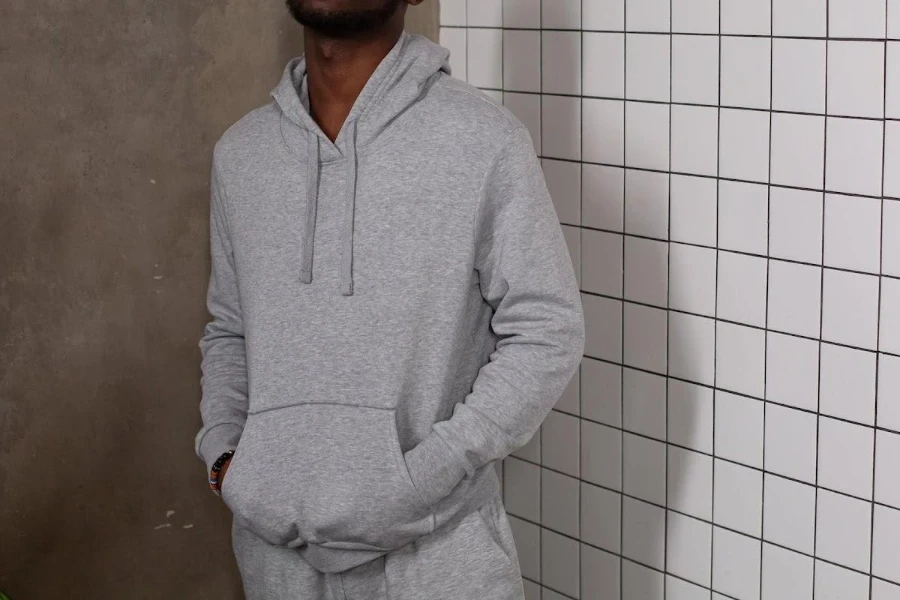 Oversized sweatshirts popularized by K-pop culture take center stage in Asia. The aesthetic is usually youthful, with pastel shades, cute graphics, and unique layering patterns.
Consumers in North America incorporate these trendy pieces as a wardrobe staple in casual streetwear. Retro designs, vintage logos, and tie-dye patterns dominate the scene, creating an effortlessly cool vibe.
Meanwhile, sweatshirts take on a unique twist in the Middle East. Often paired with flowing skirts or tailored trousers to form a striking contrast, consumers transform their casualness into an opulent statement outfit.
Sporty leggings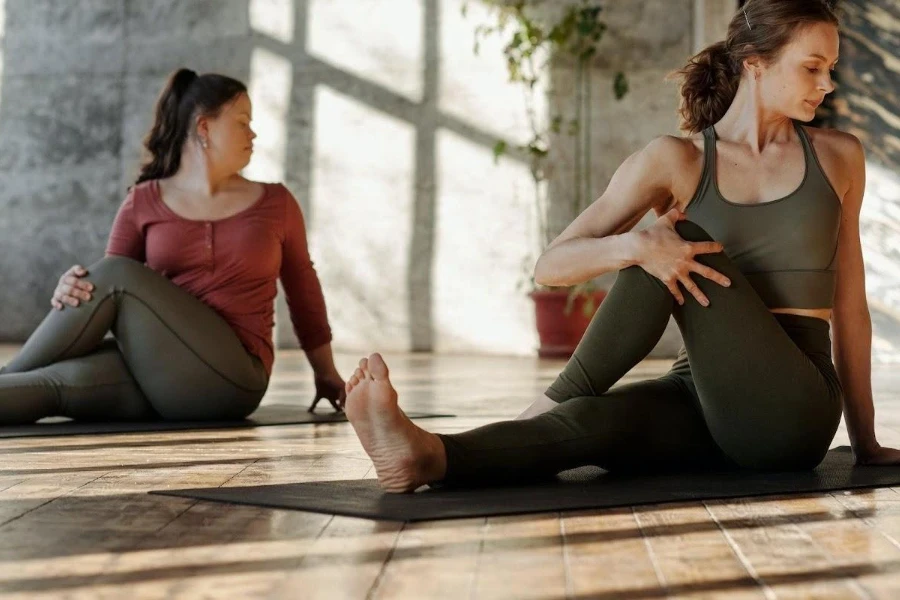 Characterized by their snugness and flexibility, leggings seamlessly merge athletic functionality with elegance, capturing the essence of modern-day dynamism. 
Businesses that trade these pieces can profit from their big market, which is anticipated to expand to USD 57.97 billion by 2031, undergoing a CAGR of about 6.5% from its initial price of USD 32.89 billion in 2022.
African consumers embrace sporty leggings as practical activewear, with earthy tones and breathable fabrics that fuse practicality and culture.
These pieces take on more luxurious twists in different settings in the Middle East. Consumers can pair them with tailored jackets or flowing tunics for an elegant look. Brands can offer these in premium materials and subdued shades for more profit.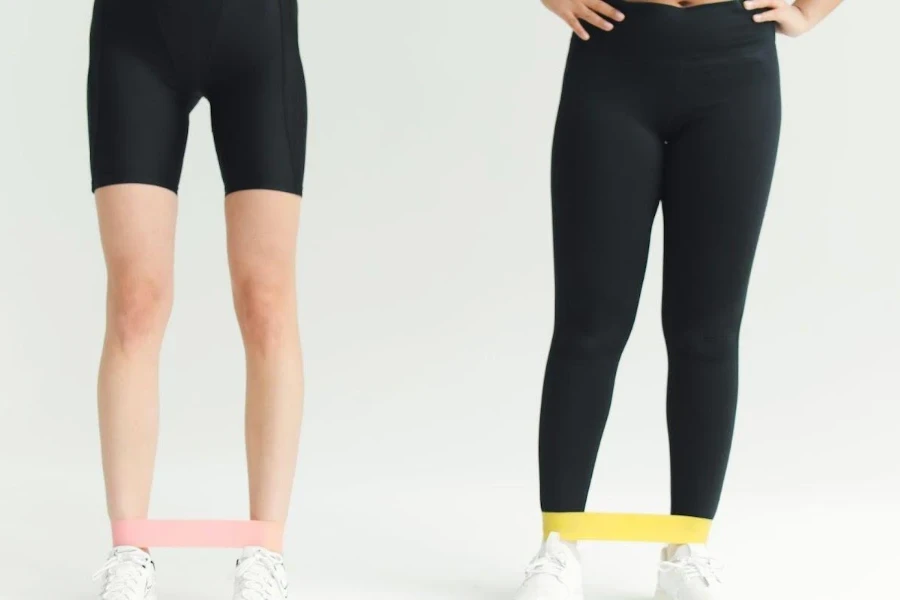 In Asia Pacific, bold statement leggings are the trend. Vibrant colors, unique textures, and playful patterns that infuse a carefree exuberance to consumers are the go-to.
However, the opposite is seen in North America, where minimalistic patterns, neutral hues, and sleek designs are preferred. Conforming to the flexible lifestyle of Westerners, this style allows customers to transition from workouts to social gatherings effortlessly.
Joggers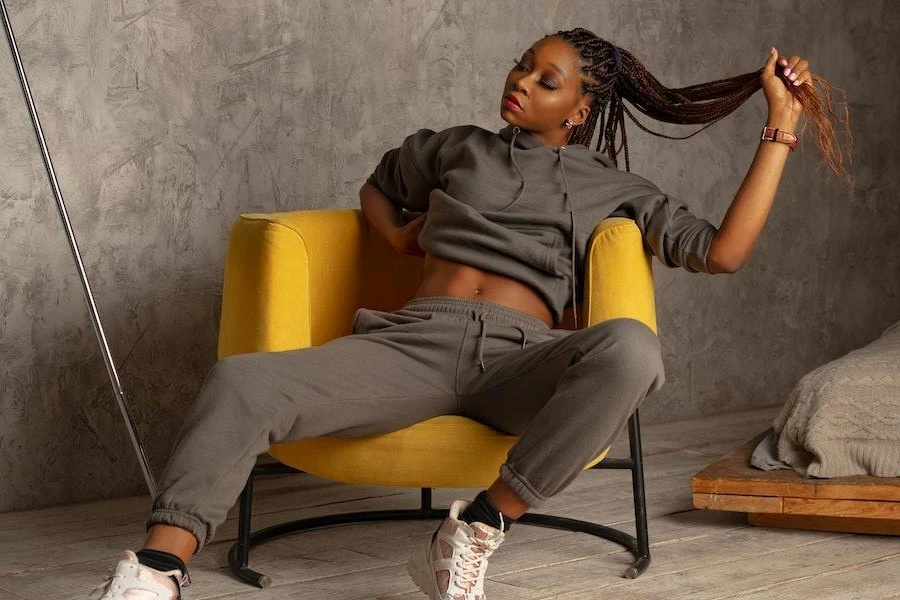 Joggers are relaxed, refined bottoms that have redefined the boundaries of sporty elegance by making their mark on runways and everyday streetwear fashion. These staple pieces are part of the athleisure market foreseen to reach USD 257.1 billion by 2026 at a CAGR of 6.7% from 2019-2026.
African joggers embrace vibrant patterns, lively hues, and lightweight fabrics to create comfortable and stylish pieces for active, laid-back vibes.
On the other hand, Middle Easterners elevate their ensembles with these classics in neutral tones and delicate embellishments. They balance the understated elegance of these refined fabrics by pairing them with tailored blouses for an effortlessly posh look.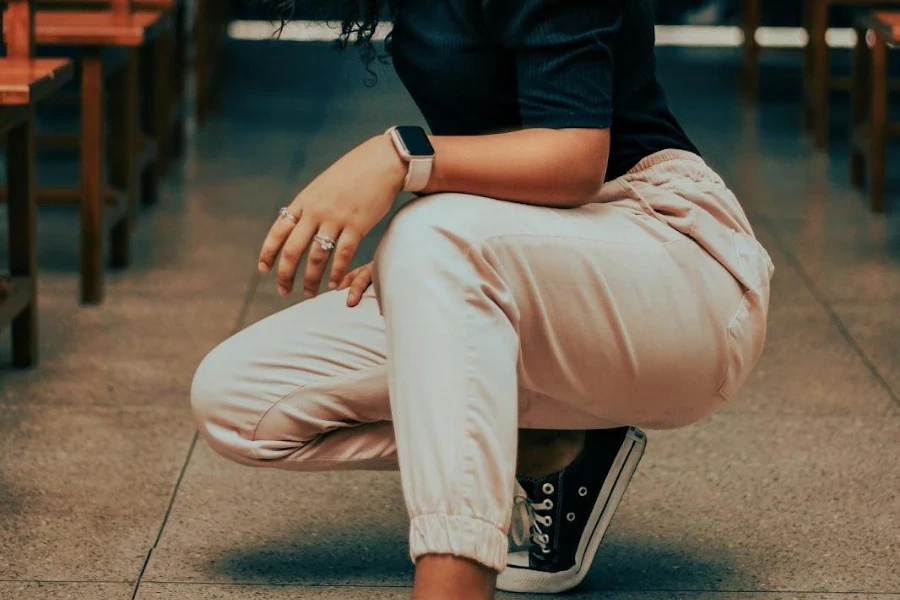 These pieces in North America revolve around clean lines and subtle detailing, often in neutral colors, emphasizing Western contemporary demand for comfort and style. 
Asia Pacific, on the other hand, takes on bolder designs with playful motifs and graphics and creative layering so consumers can easily transition from lounging to urban exploration.
Biker shorts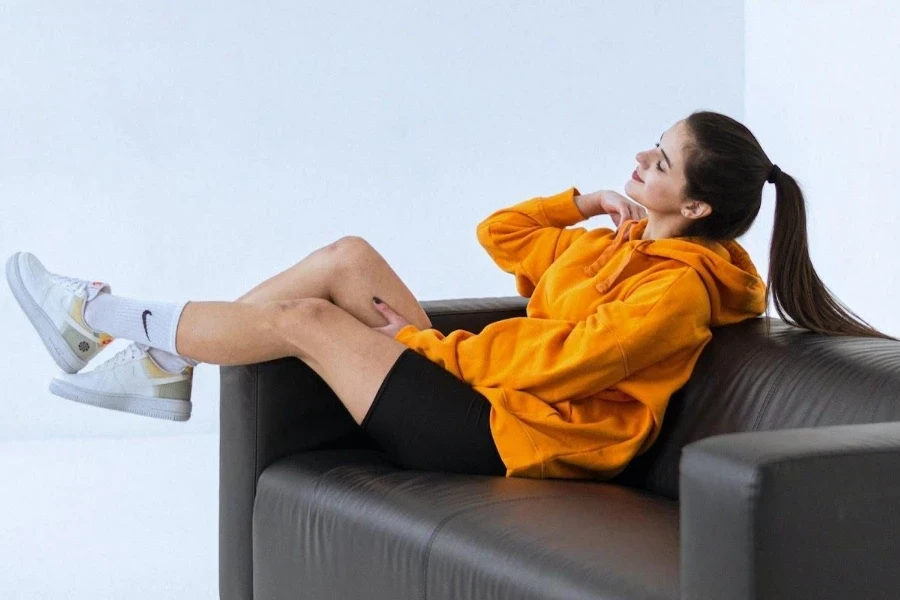 Biker shorts are another piece of apparel thrown into the spotlight thanks to fashion evolution. Their profitability is in the cycling apparel market, which has an estimated worth of USD 5 billion in 2022 and is projected to reach USD 6 billion by 2028, with a CAGR of 4.9%.
These shorts offer style and functionality, making them a strategic addition for businesses targeting diverse audiences. They are usually form-fitting, typically ending just above the knee. Their snugness and form-fitting characteristics make them adjustable for different body sizes, increasing their consumer base.  
Consumers can adjust them all year round for different seasons. During warmer seasons, they become a fashionable alternative to conventional shorts while embraced as an extra layer underneath dresses during cooler seasons.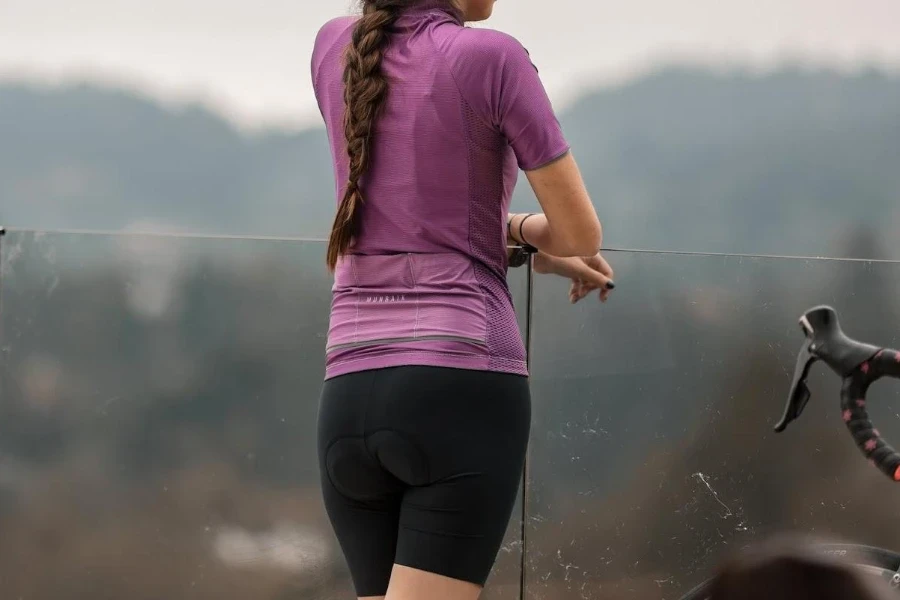 Biker shorts are inherently inclusive, appealing to a diverse customer base irrespective of age or body type. This inherent versatility amplifies their appeal and marketability.
Due to their comfort and versatility, these shorts flourish mainly in North America because the region prefers flexible pieces.
Consumers can wear them for various activities, from fitness routines to casual outings. For the latter setting, shoppers can best pair these pieces with oversized sweatshirts, t-shirts, and jackets. 
Sleek bodysuits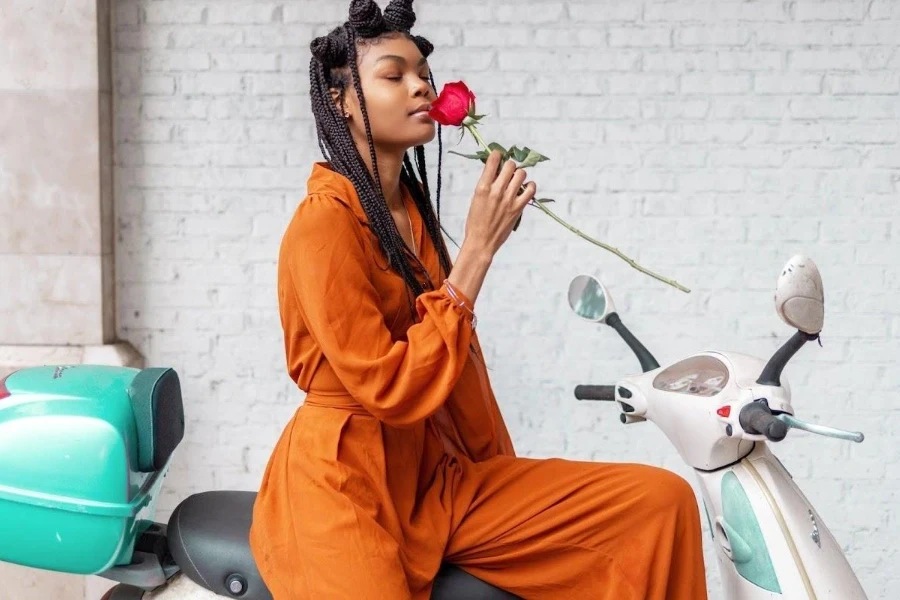 Bodysuits were designed to fit like a second skin, creating a sleek silhouette that makes it easy for consumers to adapt for various occasions. 
These foundational pieces are easy to maintain year-round by dressing up or down depending on customers' preferences.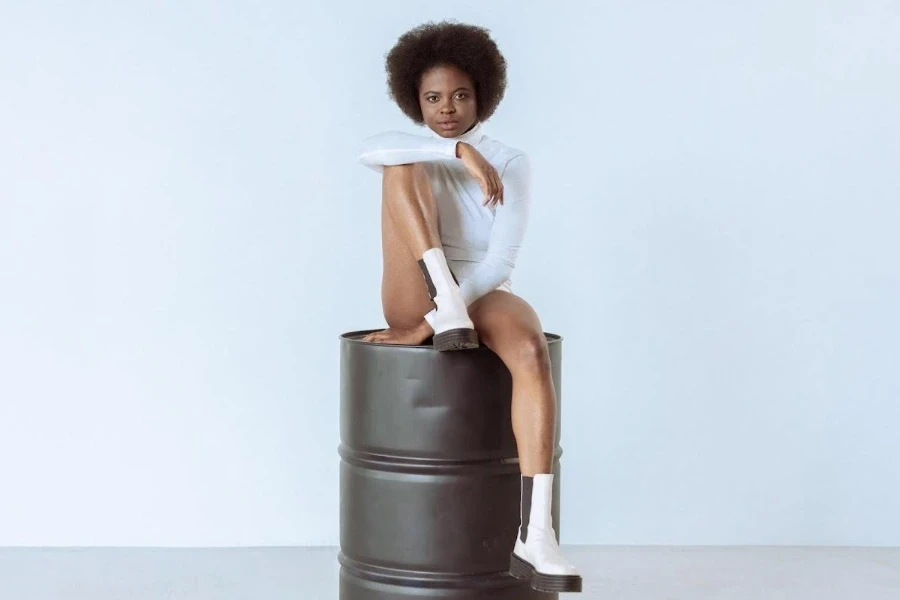 Business-wise, they are highly lucrative as part of the shapewear market, which is valued at USD 1.9 billion in 2020 and is projected to grow annually by 8% from 2021-2028.
Sleek bodysuits offer consumers a blank canvas for style expression. Shoppers can pair them with jeans, skirts, or rock them under blazers. Their ability to merge comfort and style makes them indispensable for every fashion-forward customer.
Final words
Sport elegance is a dynamic landscape full of trends that bring a unique flair to the fashion realm, varying across several markets. To win a more extensive customer base, businesses seeking to capitalize on this wave must offer these high-end pieces to a diverse customer base, showcasing different styling options in multiple aesthetics.
By considering each piece's adaptability in the different regions, brands can also set themselves up for success through proper customization and sound marketing strategies.
Was this article helpful?