The recent European fashion weeks and brand lookbook unveilings reveal the key women's and young women's apparel trends for Autumn/Winter 2023/2024. By getting an early insider's look at the highlight styles and silhouettes from contemporary and fast fashion brands, retailers can strategically align their assortments to capitalize on rising trends. The essential looks to have on your radar range from the return of low-slung relaxed jeans to luxe leather statements, gender-inclusive tailoring updates, bold graphic remixes and more. Read on to discover the top trends poised to resonate with consumers and influence purchasing decisions this season.
Table of Contents
Relaxed jeans take center stage
Luxe leather statements
Oversized knit vests layer on
Partywear shimmers in new directions
Checks and florals see bold remixes
Gender-inclusive tailoring updates classics
Final takeaways
Relaxed jeans take center stage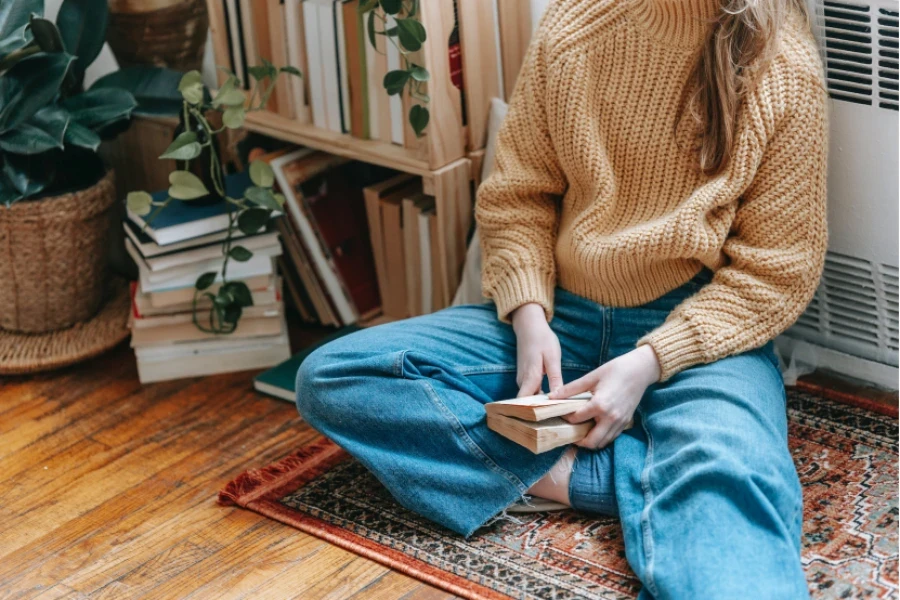 The relaxed jean is poised to be a breakout trend across the women's and young women's markets for Autumn/Winter 2023/2024. Loose, low-slung fits lend a casual versatility that appeals across demographics.
Full-length styles pick up pace in washes ranging from transitional ochre to lightly washed indigo, opening up merchandising possibilities beyond summer months. Contemporary brands showcase the potential of this silhouette from day to night.
Strategically carrying oversized relaxed designs into partywear deliveries could also prove a successful tactic to refresh evening assortments with a modern, gender-inclusive aesthetic.
Moving forward, incorporating low-rise relaxed jeans in smart merchandising with knits and shackets can capture the casual tailored vibe resonating with consumers looking for laidback luxury this season.
Luxe leather statements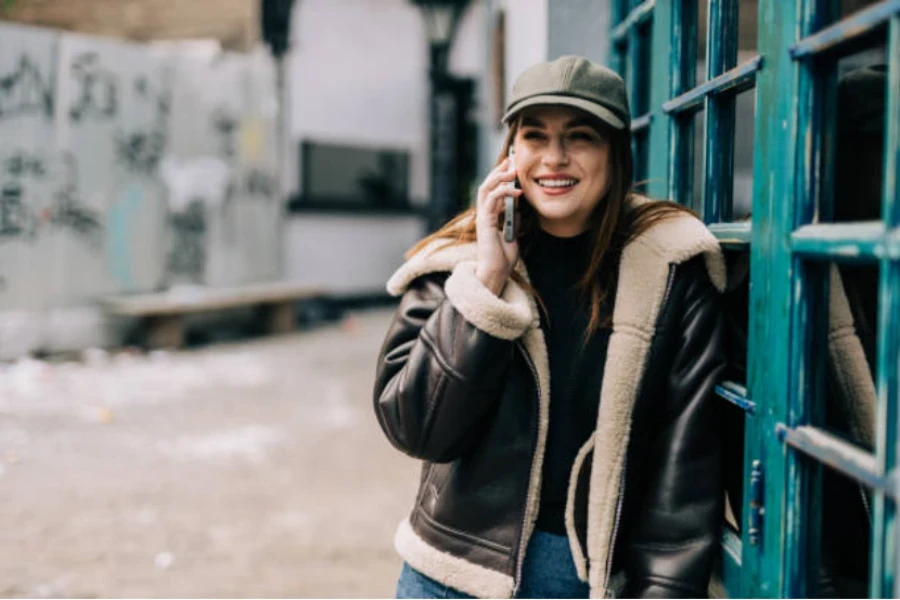 Leather emerges as a key material direction across contemporary and fast fashion brands, offering a premium appeal. Smooth, supple leathers in minimalist silhouettes elevate wardrobe essentials like dresses, miniskirts and trench coats.
Details like contrast zippers and whipstitching add subtle sophistication. Brands effectively showcase leather's versatility. Focusing on investment leather pieces allows retailers to tap into consumers' desire for longevity while driving higher price points.
Creative merchandising also presents an opportunity to maximize leather's seasonless staying power. Displaying leather dresses or trench coats alongside leather boots and handbags creates an elevated, coordinated aesthetic.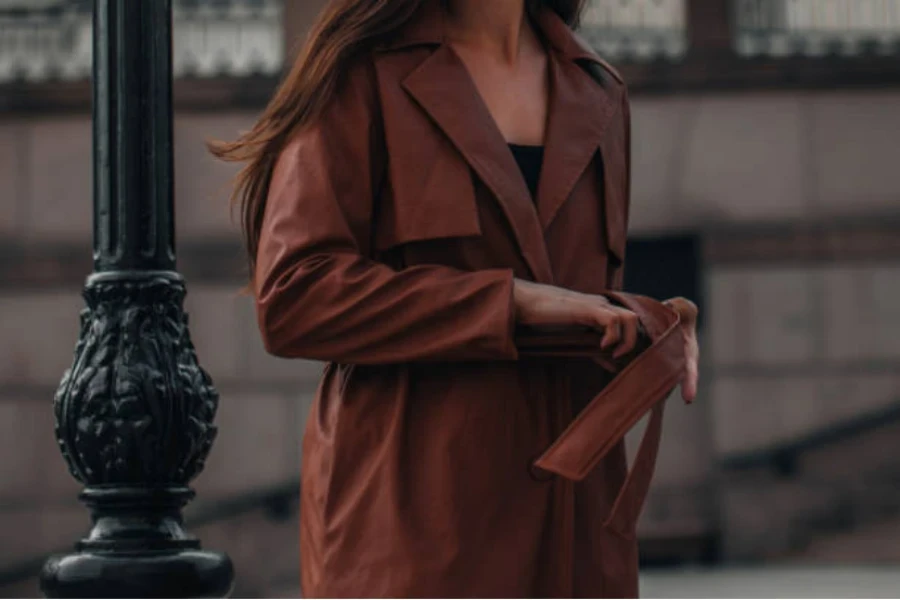 Moving into partywear, leather's sleek aesthetic can refresh sequin fatigue if applied to skirt suits, bralettes and blazers. Ultimately, leather's versatility and premium appeal makes it a key material direction this season.
Oversized knit vests layer on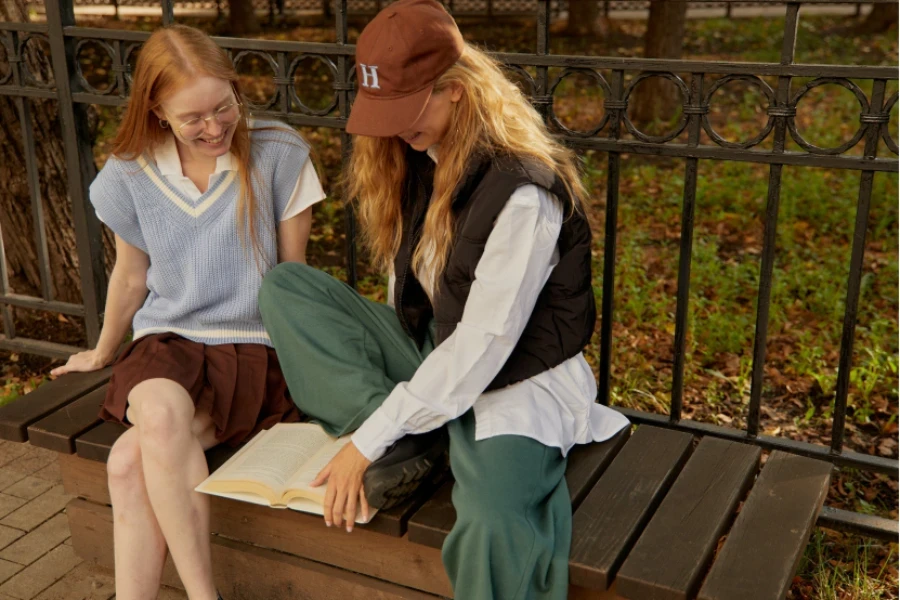 The oversized knit vest maintains its reign as a pivotal transitional layering piece across retailers. As the desire for comfort persists, chunky ribs, longline styles and textural stitches provide cold-weather coziness.
Contemporary labels like Closed and Boden play with proportions, spotlighting extended vest lengths. Intarsia, Fair Isle and Nordic motifs add winter visual interest.
Throwing an oversized knit vest atop relaxed denim or leather leggings creates a casually polished aesthetic. Retailers can drive stylistic versatility by displaying knit vests across dressier silhouettes like slip skirts and tailored trousers as well.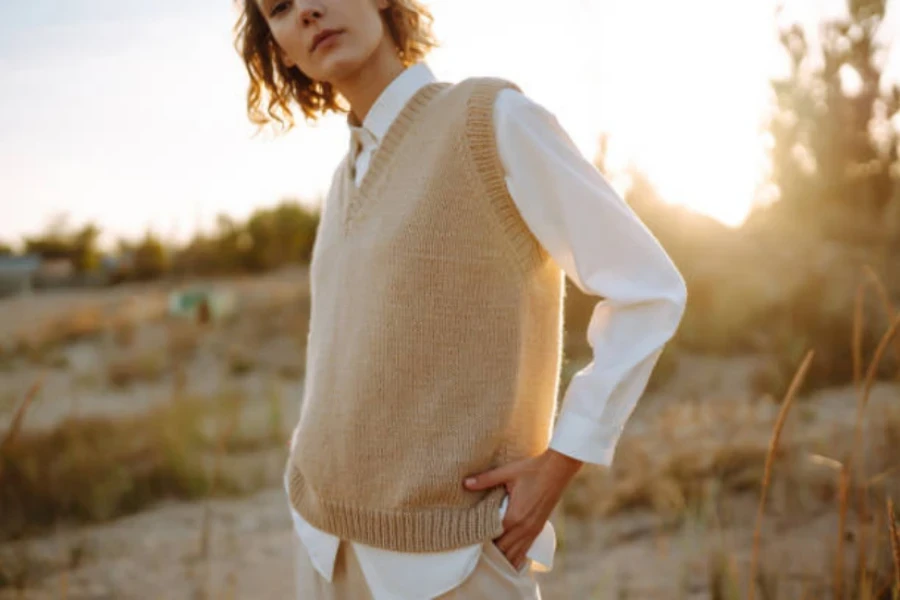 Coordinating knit vests with contrast intarsia cardigans or matching knit tops is another creative merchandising opportunity. Ultimately, the knit vest delivers both comfort and versatility this season.
Partywear shimmers in new directions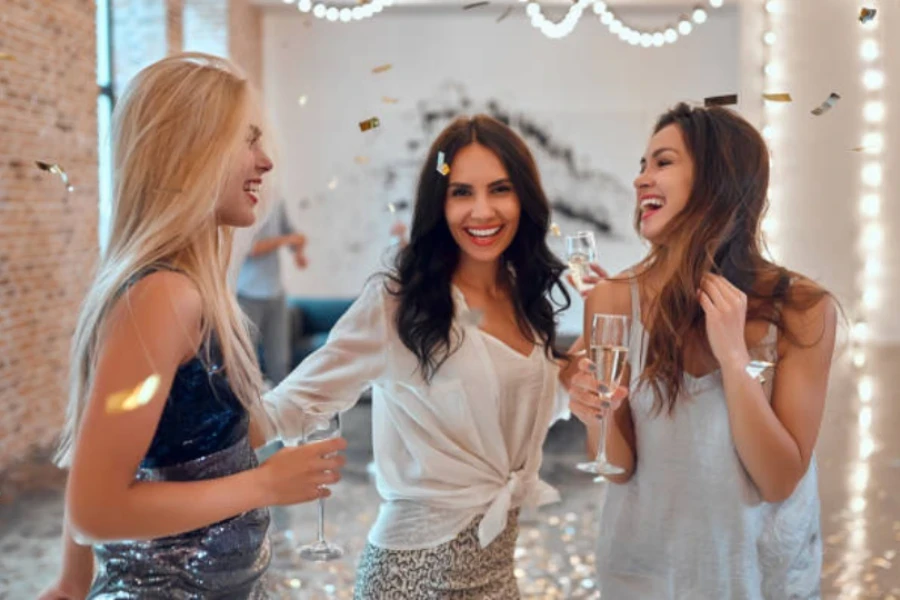 Partywear continues to move beyond the traditional sequined cocktail dress. Brands highlight shimmery stretch fabrics, lurex and satin as versatile alternatives.
Two-piece sets in metallic or silky fabrics provide a modern update to typical party-going separates. Emerging options like lurex wide-leg pants or satin bralettes feel fresh yet retain elegant sensibility for evening.
Blending glimmering accents into everyday pieces is another direction gaining traction. Pairing shimmer knits with relaxed silhouettes and denim creates stylish versatility from desk to dinner.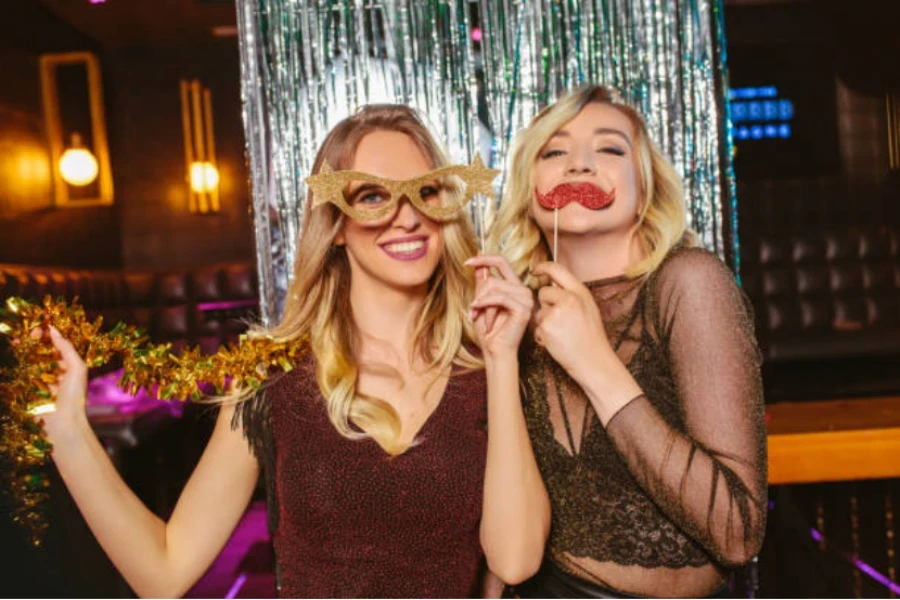 Thoughtful partywear merchandising should showcase directional fabrics and styles photographing attractively while feeling comfy and transitional. With comfort top of mind, today's party dressing requires a delicate balance of shine, fluidity and approachable edge.
Checks and florals see bold remixes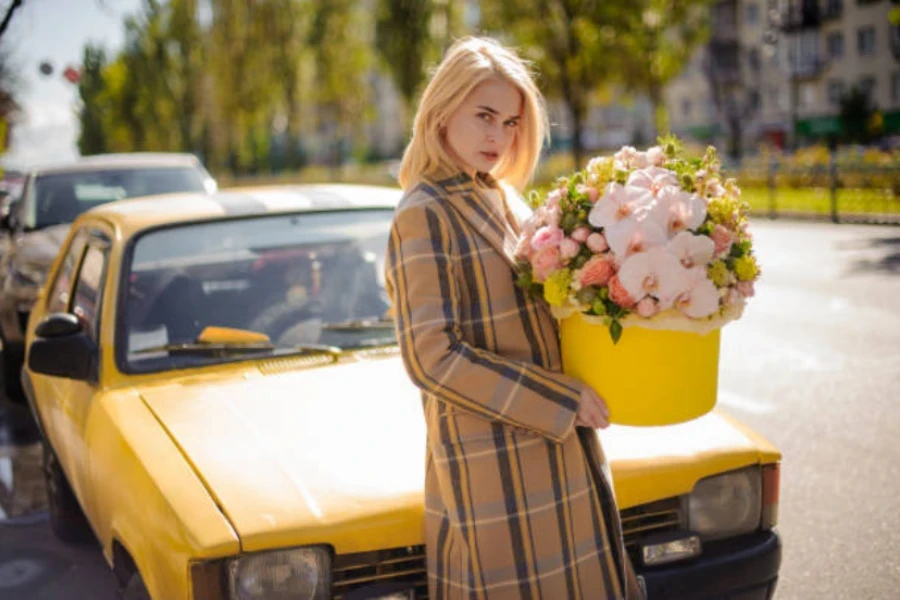 Familiar prints like checks and florals undergo bold modern remixes this season. Oversized plaids in striking colorways make a statement when styled in matching sets across categories.
Labels like Tu Clothing and Boden effectively spotlight autumnal checks in vibrant hues across outerwear, knits, skirts and more. Creative print-matching across merchandise encourages consumers to capture the head-to-toe look.
Floral prints also see innovative updates, with blurred and spliced motifs lending a painterly abstractness to dresses and knitwear. Darker blooms feel aptly seasonal while offering a softer edge.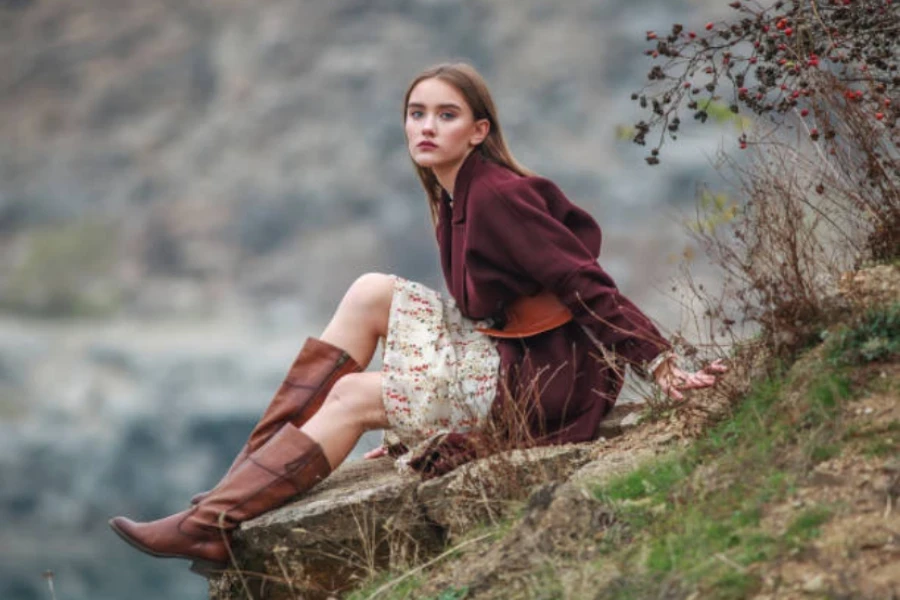 Ultimately, energizing signature prints through fresh scale, color and styling provides renewed relevance. Displaying check and floral pieces coordinatingly shows consumers inventive ways to wear familiar patterns anew.
Gender-inclusive tailoring updates classics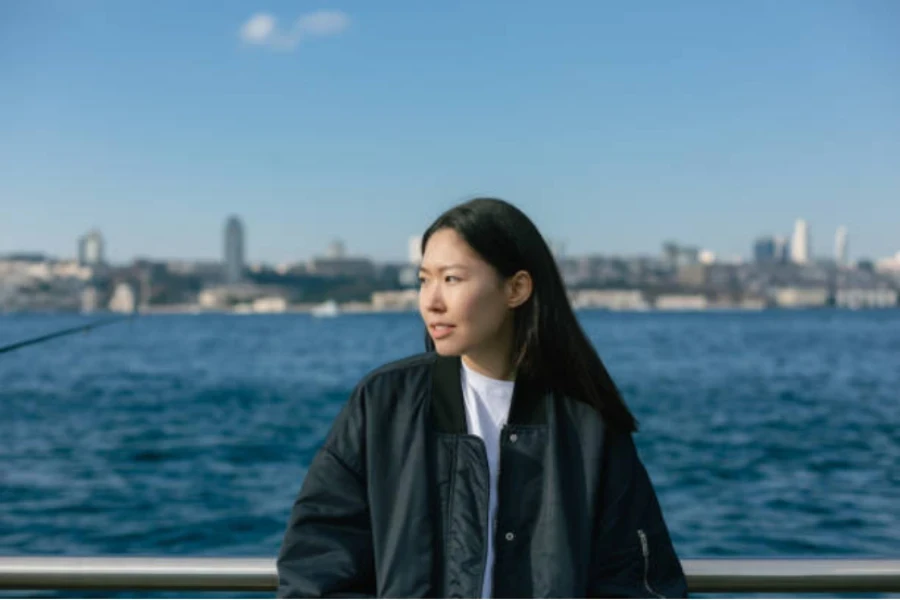 Menswear-inspired silhouettes continue to permeate women's apparel through relaxed and oversized tailoring. Loose blazers, collarless coats and wide-leg trousers exude a laidback refinement. Subtly oversized blazers and coats refresh traditional tailoring with a modern versatility. Displaying looser suiting alongside coords and denim emphasizes transitional styling potential.
This broadly appealing aesthetic aligns with many consumers' preference for ease and functionality today. Applying casual tailoring and menswear touches thoughtfully caters to desire for effortless polish this season. Functional details with military origins remain prevalent across womenswear for autumn. Cargo pockets, belts, zips and cropped silhouettes lend utilitarian appeal to everyday staples.
Insightful labels creatively incorporate subtle utility accents through zip pockets, envelope fastenings and buckled wraps. Smart utility merchandising displays cargo jeans with pocketed shackets or belted dresses for a cohesive military-inspired narrative. Highlighting transitional styling also boosts versatility of traditionally summer utility pieces.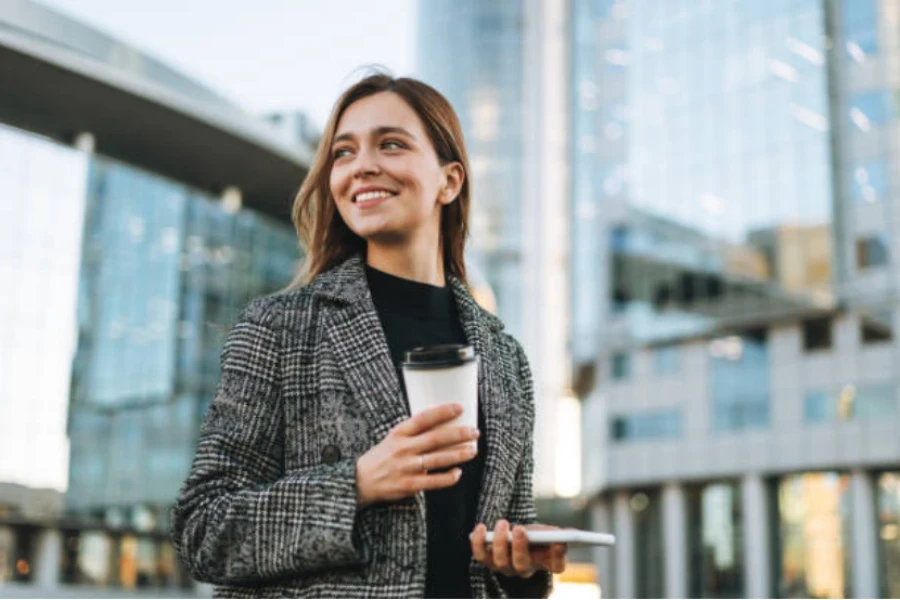 Ultimately, subtle touches of practicality align with the desire for multi-functional dressing. Strategic use of zip hardware, pocketing and strapping elevates basics with a modern ruggedness this season.
Final takeaways
The recent unveilings of European brand campaigns and lookbooks provide valuable insider perspective into women's and young women's apparel trends this autumn/winter. By getting an advance look at the latest styles and silhouettes from contemporary and fast fashion labels, retailers can make strategic assortment decisions to capitalize on rising trends.
From low-slung relaxed jeans to leather's luxurious reboot, oversized knits, partywear shifts and bold print remixes, the essential trends highlighted here present myriad merchandising and styling opportunities. Ultimately staying attuned to what's new allows retailers to imbue their product mix with a relevant, fashion-forward point of view that will resonate with consumers looking for that next must-have look.
Was this article helpful?