The upcoming autumn/winter 2023/2024 season brings exciting new menswear trends from top European brands. This article will explore must-have styles, key details, and important colors to help online retailers plan ahead. Get ready to see utilitarian and workwear influences, a softer take on masculinity, and rich seasonal hues. Read on for an inside look at Europe's top menswear trends.
Table of Contents
Utility styles dominate
The casualisation of workwear
Evolving masculine codes
Key color palettes
Elite spotlights
Conclusion
Utility styles dominate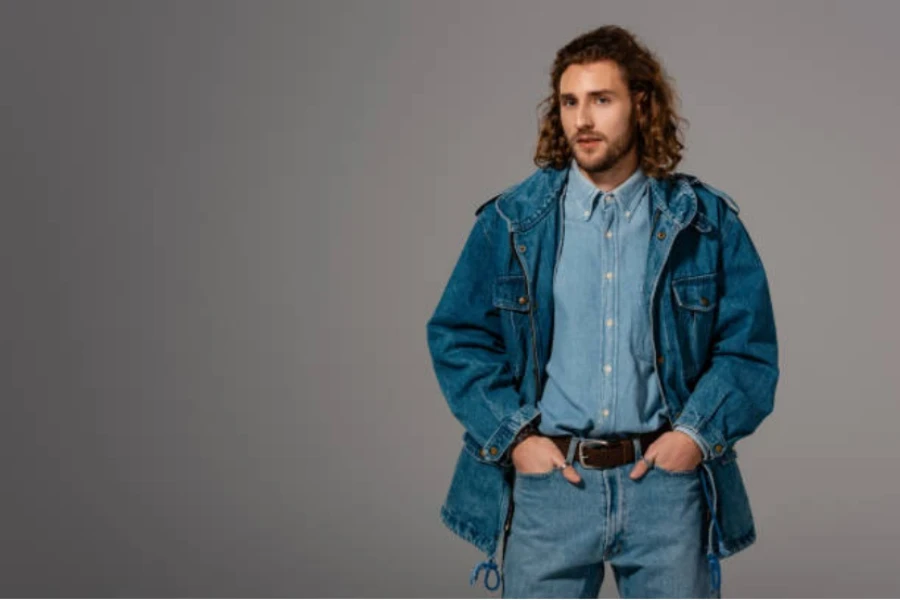 Utility and functional details remain highly visible across European menswear. Expect utilitarian influences through statement pockets, flap closures, and reinforced fabrics.
Casual outerwear styles like shackets continue the utility trend with multiple flap pockets and sleeves perfect for layering. These hybrid pieces combine shirt and jacket design giving versatility from outdoor adventures to the office.
The classic denim shirt also gets updated with utility accents like oversized chest pockets. Pairing these with relaxed tapered jeans creates an on-trend workwear aesthetic. Even knitwear showcases functional details. Cable-knit sweaters may feature contrast pocket flaps or elbow patches for visual interest and durability.
With many working remotely or commuting via bicycle or public transport, functional garments enable the urban lifestyle. With details like convertible sleeves and water-resistant fabrics, pieces transition from cycling to the cafe seamlessly.
Utilitarian menswear provides both fashion-forward interest and practicality guys need. Make statement pockets, reinforced fabrics and convertible silhouettes key items for A/W.
The casualisation of workwear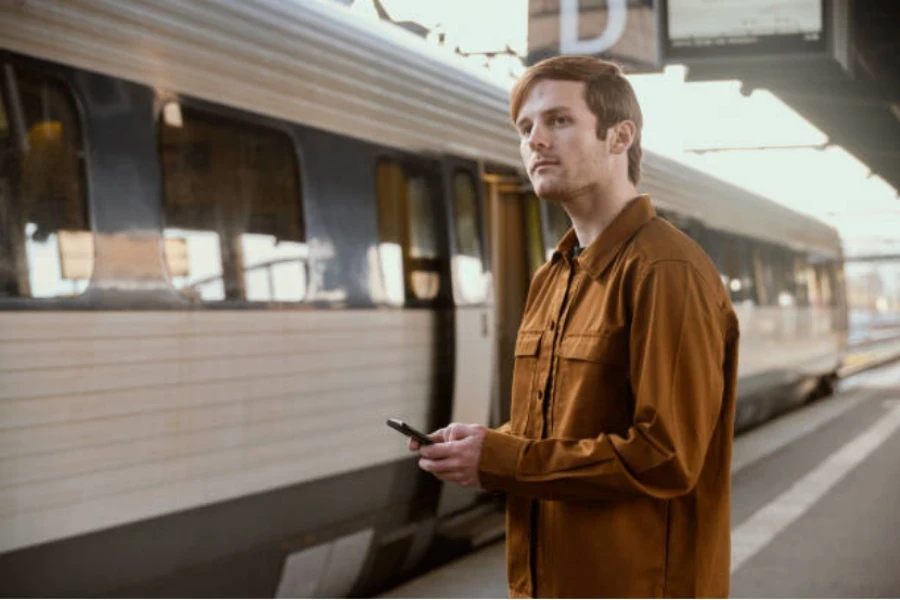 Men's workwear sees a continued shift toward casual silhouettes and smart-leisure aesthetics. Traditional suiting and formalwear gets reinterpreted with a laidback twist. For example, relaxedstraight leg trousers provide a roomier alternative to skinny suit pants. Pairing these with an oversized blazer creates a cool, modern profile. Retailers also spotlight coordinating jacket and pant sets in casual non-suiting fabrics. Matching wool trucker jackets with tapered wool trousers makes dressing for work simple and stylish.
The rise of remote and hybrid work also impacts workwear aesthetics. Stretchy sweatpant suits offer a new level of comfort and ease. Details like chest utility pockets, contrast sleeve insets and camp collars blend professional polish with a casual vibe. Mixed media like leather, cotton and merino wool lend depth and tactile interest.
The new vision of workwear combines sharp silhouettes with unmatched comfort and flexibility. Update suiting with roomier fits, unconventional pairings and athletic details.
Evolving masculine codes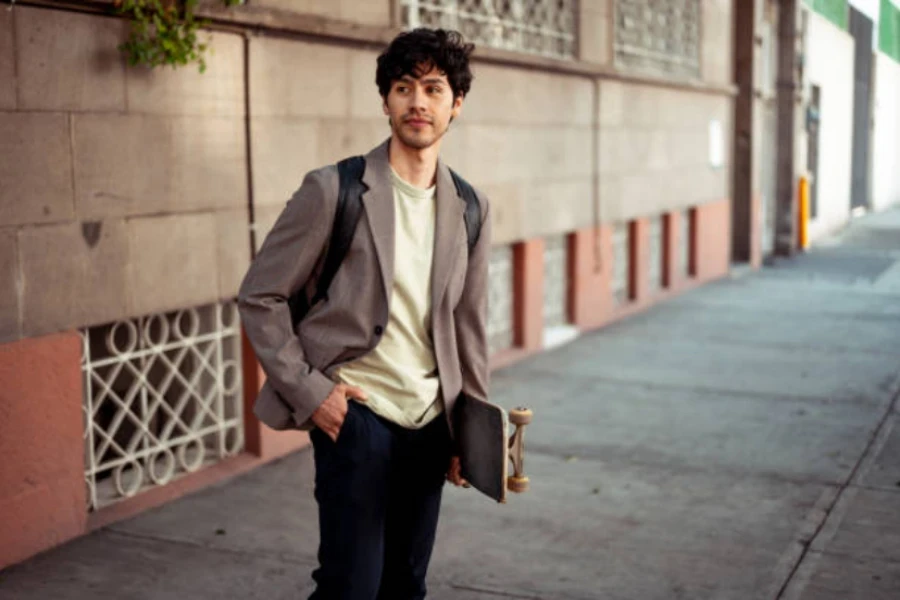 While still an emerging trend at the commercial level, the softening of menswear continues to evolve traditional masculine dress codes. This ties into the larger cultural conversation around redefining masculinity.
Subtle styling cues help bring softness to menswear in a way that feels wearable versus radical. For example, non-traditional colors like pale pink and lavender provide a soft contrast to classic navy and black.
Floral prints and patterns also lend a touch of femininity or softness to men's apparel. Pairing these with otherwise traditional silhouettes eases them into everyday wardrobes.
Details like the neckerchief offer a very subtle way to tap into softening menswear as well. Retailers can also play with product names and descriptions to be part of the narrative.
The important thing is providing options versus dictating a rigid outlook on masculinity.Offering softer pieces simply expands self-expression.
Key color palettes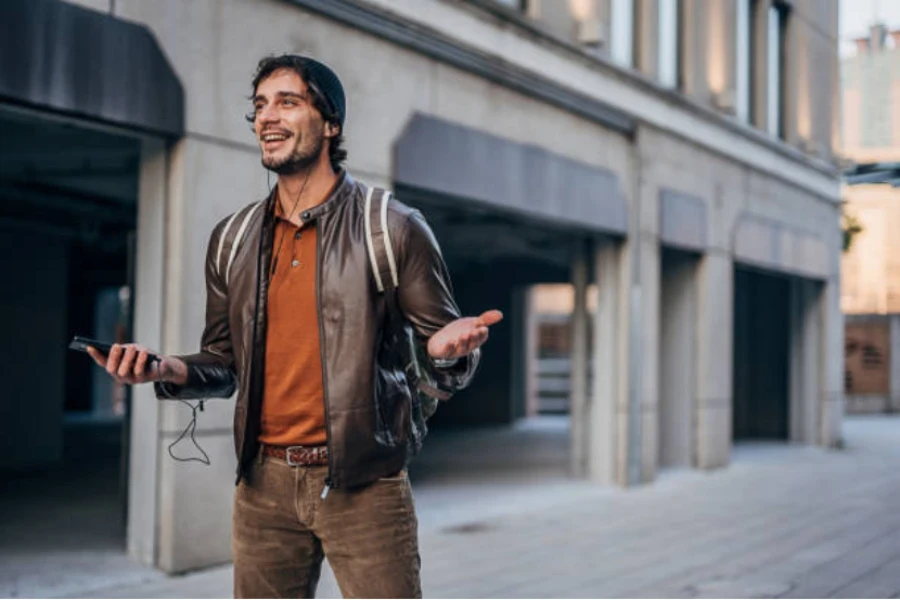 When it comes to color for autumn/winter 2023/2024, European retailers lean on timeless hues that resonate year after year. This provides a sense of familiarity that appeals to shoppers.
Rich dark blues are a menswear staple across all categories. French navy, classic navy, and fashionable midnight blue offer versatility from day to night. These can be carried through from casual wear to tailored looks seamlessly.
Neutrals in various tones also have strong commercial appeal. Pairing creamy off-whites with warm browns and taupes creates a fresh neutral story. Different fabric textures add further dimension as well.
Beyond the neutrals, deep berry tones and cranberry hues lend pops of seasonal color. These richer reds pair perfectly with the core color palette. They bring depth and saturation that feels special for the colder months.
By balancing traditional hues with just the right amount of newness, retailers can craft color stories with strong commercial viability. Don't be afraid to go deeper for those statement seasonal pieces.
Elite spotlights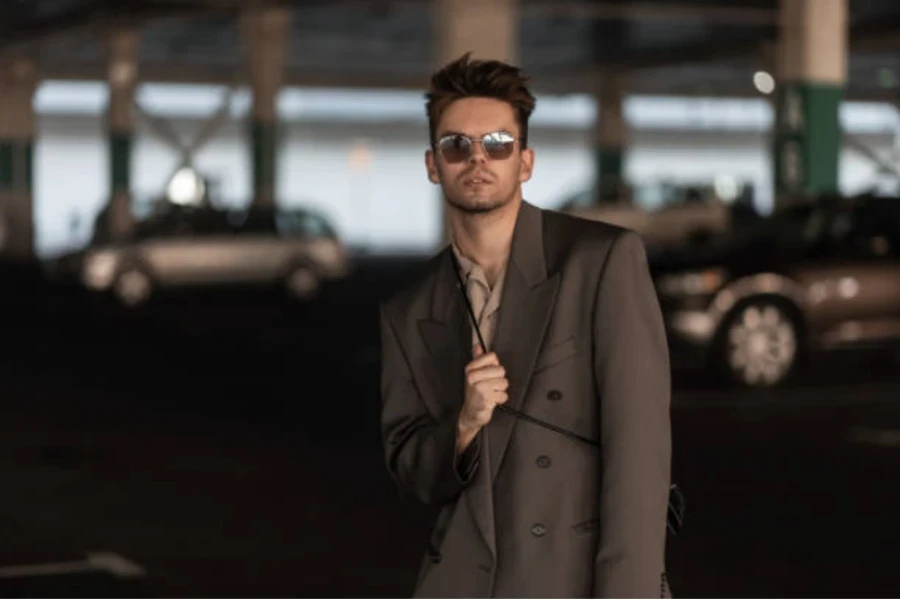 Major European brands showcase how to make the top menswear trends shoppable.
Top labels focus their collection around collegiate influences like varsity jackets and preppy Americana styles. Oversized, roomy fits give a relaxed and modern feel. Their campaign imagery leverages young and creative talents to show the pieces in an aspirational lifestyle context.
Popular high street names partner with iconic entertainment companies on limited-edition streetwear collaborations. Bold graphic prints paired with collectible skateboards give this range a stylish and youthful energy.
Contemporary basics labels put the spotlight on precision tailoring. Oversized maxi coats and wide-leg suits make a modern statement, while luxe fabrics provide everyday wearability. Their minimalist aesthetic gets an elegant recharge this season.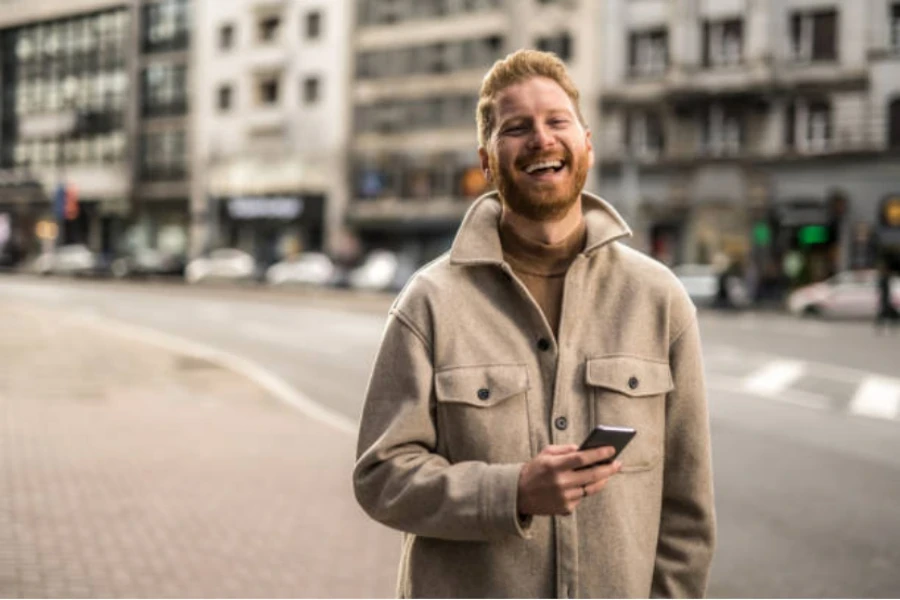 Japanese powerhouse brands emphasize the versatility of wardrobe essentials for the urban commuter. Their range provides a minimalist, function-driven perspective on classics like chinos, button-ups, and crewnecks. Pops of color keep the pragmatic pieces feeling fresh.
Fast-fashion retailers also tap into athletic and moto-inspired updates on traditional menswear. Mixed media details, textural knits, and hardware accents provide surface interest to standard pieces. Diverse product examples bring seasonal trend concepts to life in a relatable, inspiring way.
Conclusion
Europe provides an essential glimpse into upcoming menswear trends. By keeping utility influences, smarter workwear, softened codes, and rich colors on the radar, retailers can craft relevant assortments. The key is balancing commercial viability with newness and excitement. Shoppers want to see core essentials along with updated looks. Leverage retailer highlights and trend examples to connect the dots. With the right insights, A/W 23/24 will be the strongest season yet.
Was this article helpful?