"Successful entrepreneurs don't wait for the moment. They create it." This is the message that greeted attendees made their way to the main stage of Alibaba.com Co-Create 2023, the company's inaugural in-person conference. Taking place in Las Vegas, NV on September 7-8, the event, which sold out weeks in advance, featured 82 industry experts with 52 engaging speeches and sessions, attracting over 1,300 professional buyers from the US market, and over 7 million livestream viewers worldwide. "This is the largest summit in the trade field in recent years," commented a local media member.
The packed two-day agenda covered a wide range of topics across entire spectrum of global trade with a focus on creation and innovation. At the core of the program was a series of announcements on Day 1 of new features, products and upgrades to existing Alibaba.com services that enable small business owners to more freely find inspiration and create new products to enhance and grow their enterprises. They are designed to make the product creation process efficient, fast and barrier-free. New features and upgrades include:
Smart Assistant, which acts as an intuitive personal guide to sourcing that helps small-business owners discover new opportunities, stay up-to-date on trends, seamlessly track orders and more in a single, efficient touchpoint
Enhanced Image Search, which allows buyers to search for products by image and text simultaneously, with additional image generation capabilities helping to streamline complex sourcing requirements
Smart enhancements to Request for Quotation (RFQ), which power predictive sentence completion and image generation that help small-business owners connect quickly and efficiently with qualified suppliers, allowing them to find the right partners to keep their products competitive
Real-time translation in 17 languages for live video chats with suppliers, designed to enhance and streamline the process of visually verifying potential partners' capabilities and facilities
Alibaba.com Logistics Marketplace, which offers 24/7 live customer service and enables tracking of B2B shipments, allowing for better supply chain management and timelier product delivery
Alibaba.com Business Plus, a $199 annual membership for US users only that offers a host of benefits including a $100 platform credit, a $20 monthly logistics coupon, access to a comprehensive business analytics dashboard, extended Trade Assurance up to 90 days, and much more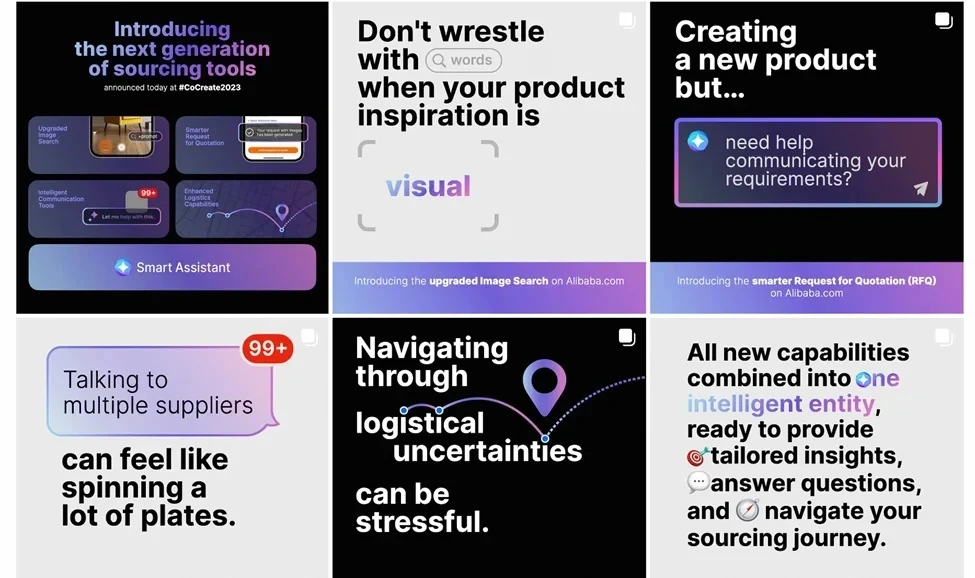 Day 2 was highlighted by a fireside chat with Daymond John, Founder of FUBU and star of Shark Tank, as well as a panel discussion featuring former Shark Tank contestants. He then toured the venue on a livestream, sampling products sourced by Co-Create attendees and interacting with several suppliers. "I think I made deals with half the people here," he remarked enthusiastically at the end of touring the supplier booths.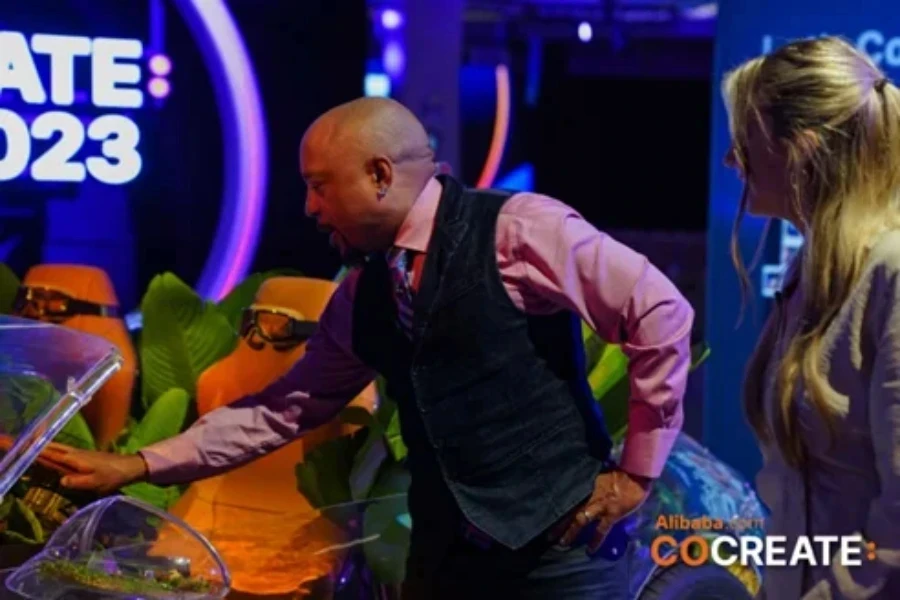 Additionally, 16 Alibaba.com leading suppliers joined Co-Create to display and demonstrate their products, and connect with prospective buyers. These suppliers were selected for their prowess in one of four categories: smart, trends, breakthrough, and sustainable. The suppliers were pleased with the results as they exhausted their business cards while connecting with potential buyers. "The enthusiasm of the US buyers completely exceeded my expectations. Next time, I will definitely bring two boxes of business cards!" said Zhilie "Zip" Lin, CEO of Healy, an elite sportswear manufacturer on Alibaba.com, after the conclusion of the event.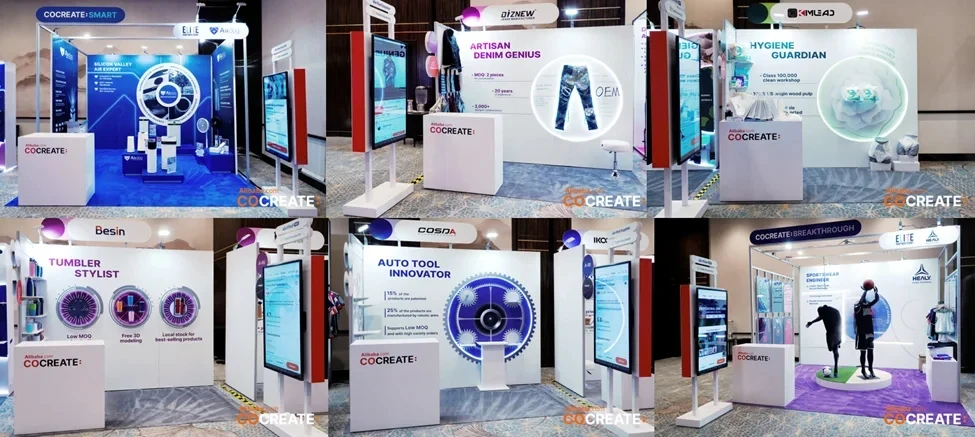 Alibaba.com also introduced the Dream Car, which was co-created by Alibaba.com's community around the world. One month ago, Alibaba.com put out a request on social media for users to submit ideas for products they would like to create. At Alibaba.com Co-Create 2023, the one-of-one centerpiece of the main stage auditorium was unveiled. This car is made entirely from over 30 products sourced on Ailbaba.com, and delivered to the US by Alibaba.com Logistics. The goal is to demonstrate that any idea birthed at any time of day can manifest itself with the help of Alibaba.com. Displaying these innovative ideas in one place encouraged everyone on Alibaba.com to find their inner creative spirits and turn their dream products into reality.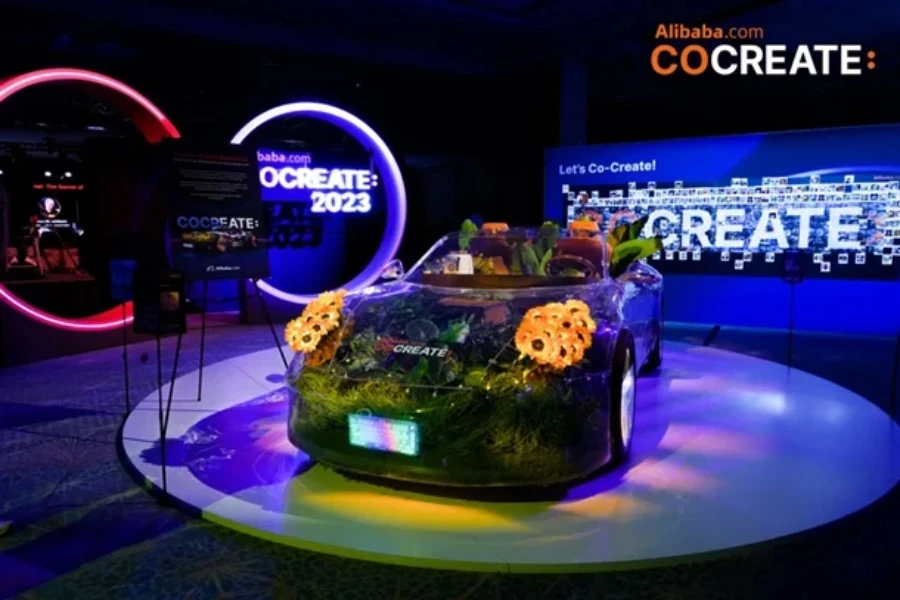 Most importantly, the two days offered all attendees the chance to interact with industry experts, Alibaba.com employees, and like-minded individuals to exchange ideas and make deals. Many of these conversations took place at the Will Meets Way gallery, a series of portraits of real-life Alibaba.com users whose uncompromising grit and determination led them to develop their standout products directly through the platform's tools. The majority of those featured were in attendance at Co-Create, adding to the humanizing experience that marked the two days of sessions. The Learning Center was also a popular destination, with many attendees eager to test out the products and services offered by Alibaba.com, and hear from Alibaba.com employees who could directly answer their questions and help them improve their experiences on the platform.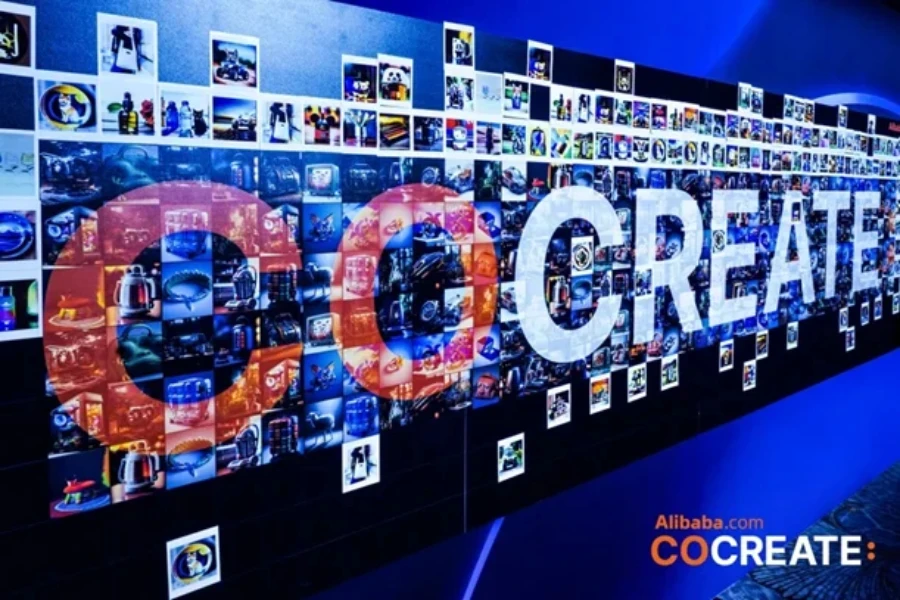 "I am proud that the inaugural Alibaba.com Co-Create was a rousing success," said Stephen Kuo, President of Alibaba.com North America. "It was very exciting to see so many of our buyers and suppliers from all over the country, and in some cases, all over the world, come together in the spirit of innovation and entrepreneurship. After hearing from many attendees, I am certain that this event validated the value Alibaba.com brings to our users in the US, and reinforced our mission of making it easy to do business anywhere."
For more event highlights, please check out the video below:
Was this article helpful?