In a sea of competing brands, standing out is a matter of survival – and innovative packaging is the lifeboat. A delicious drink might quench a thirst, but it's the ingenious and attractive wrapping that first captures consumers' attention.
That's because packaging plays a pivotal role in one's decision to buy a product. A study in the Journal of Consumer Psychology confirmed that groundbreaking packaging designs don't just turn heads, they open wallets too. 
So, how can beverage brands create eye-catching and functional packaging for their drinks? Continue reading as we explore six innovative beverage packaging ideas!
Table of Contents
Exploring the global market of beverage packaging
6 beverage packaging ideas to make your beverage stand out
Conclusion
Exploring the global market of beverage packaging
Whether it's a colorful can, an innovative bottle, or a trendy pouch, what holds a beverage is just as important as the beverage itself! Companies involved in the beverage industry recognize the weighty importance of packaging, turning it into an industry behemoth itself.
The global market for beverage packaging has been growing at an impressive rate. Currently, the industry is valued at an enormous US $157.4 billion. If you think that's big, you may be astounded to hear that projections have the industry priced at a jaw-dropping US $224 billion. 
But what's behind this expansion? Let's take a look:
Health is wealth: Today's consumers are a savvy lot. They're becoming more conscious of what they're guzzling, and they're gung-ho on ensuring their drinks are as healthy as their salads. As such, packaging that reflects its contents and its health values are being favored.
Sustainability is trendy: As we all become eco-friendlier, the concern over the environmental impact of plastic bottles has skyrocketed. The crystal clear result? More and more people are making a beeline for green packaging. 
Convenience is king: As our pace of life accelerates, modern consumers demand their beverage packaging to be as quick and nifty as a magician's trick. It should be easy to open, even easier to use, and infinitely simple to toss away once they're done sipping.
6 beverage packaging ideas to make your beverage stand out
When it comes to beverage packaging, it's all about finding the optimal combination of practicality, sustainability, and aesthetics. Here are six creative beverage packaging ideas to make consumers yearn for a drink:
Stackable cans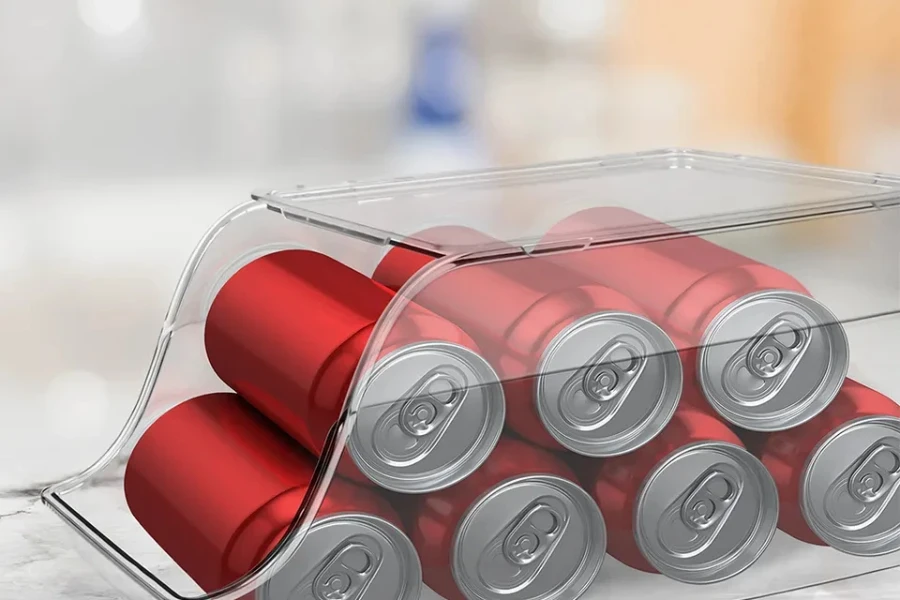 Stackable cans are displayed in such a way that they snugly fit one atop another. This not only allows for effortless storage and transportation, but it also poses an attractive, space-saving display that's sure to catch customers' eyes in any shop or liquor store.
Take, for example, the transparent can organizer, ideal for keeping cans orderly and within easy reach. This storage rack features two stackable chambers, each capable of accommodating up to four cans. And thanks to its clear PET plastic makeup, customers can conveniently check the number of drinks left at a glance. 
Alternatively, companies can use a two-layer rolling holder to blend functional design with customer comfort. This easy-to-take holder is built from durable stainless steel and is designed to store up to 12 cans. As soon as a consumer grabs one, the subsequent can automatically rolls into position, saving them the hassle of sifting through the fridge.
Glow-in-the-dark cans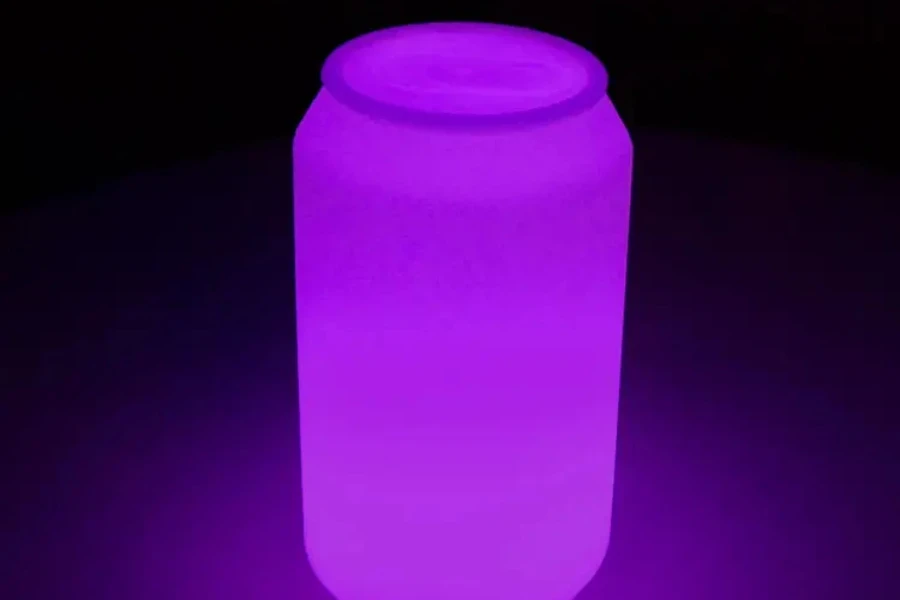 Energy drinks are frequently hailed as potent fountains of vigor, supercharging consumers with added endurance for their day-to-day engagements. One innovative way to further emphasize this concept of raw energy is to package these drinks in glow-in-the-dark cans. This dazzling packaging idea isn't merely a visually captivating feature that makes the product leap off the shelf but also encapsulates the stimulating power of the drink housed within.
Moreover, packaging an energy drink in luminous can coolers offers a practical aspect: the interior neoprene lining keeps the can insulated – it's a surefire method to keeping beverages cold and hands dry. On the outside, the glow-in-the-dark material lights up in a vibrant, colorful shade when submerged in darkness.
Reusable glass bottles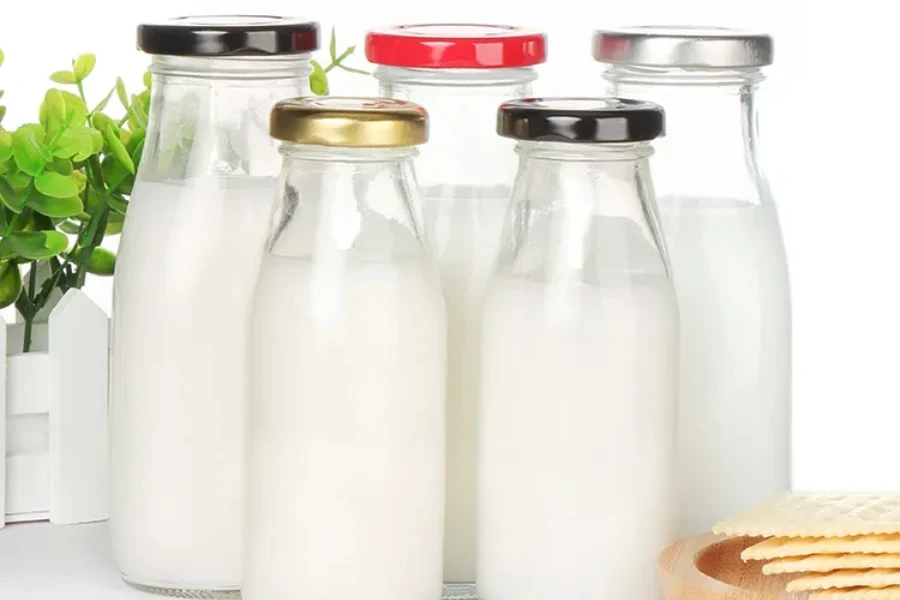 Using reusable glass bottles for dairy drinks is a classic and enduringly practical packaging idea that can significantly cut down on plastic use, thereby making it an eco-friendly choice for consumers. These bottles are perfect for all kinds of dairy products, whether it's milk, cream, or even yogurt, and glisten with a transparency that emphasizes their content's purity. 
The impressive feature of these glass jars is their reusability. A quick wash after use means that they're ready to be filled again. And thanks to leak-proof lids, consumers don't have to worry about leaks or spills, regardless of how full the bottle is. But glass bottles aren't just practical, they're also aesthetically pleasing. For instance, businesses can use vintage-style milk jars to trigger a feeling warm wave of nostalgia in consumers.
Businesses can also use graduated glass bottles to help consumers track their daily consumption or measure their cooking recipes. These bottles come with different cap colors, which can be used to denote different types of milk, making it easy for consumers to reach for their preferred choice.
Animal-shaped bottles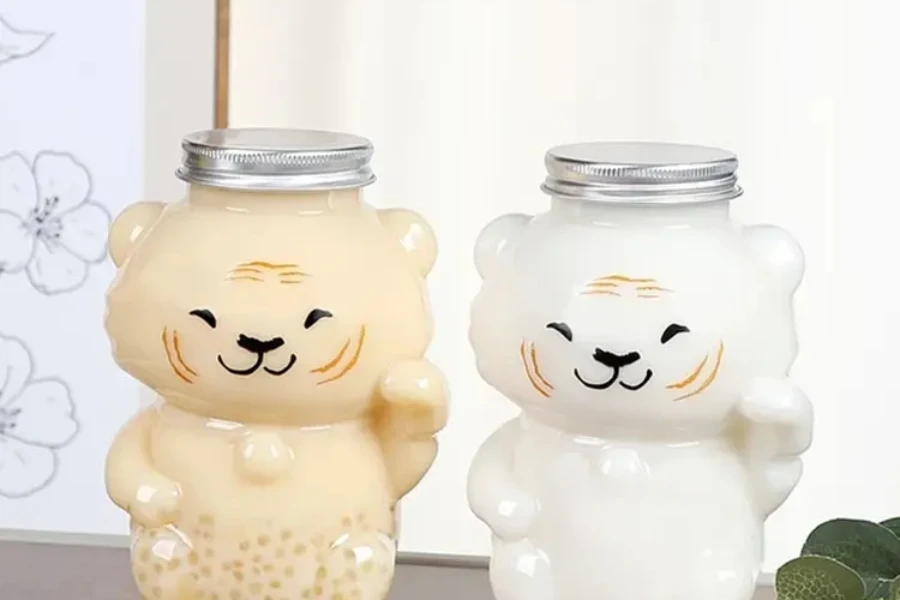 Fruit juices offer a delightful and nutritious means of getting our daily dose of vitamins and nutrients. To make these healthy drinks even more appealing, particularly to children, beverage companies can package them in animal-shaped bottles. 
Designed in a variety of animal shapes like dogs, cats, pigs, bunnies, and penguins, these glass bottles not only house refreshing juice but also engage young ones, encouraging them to enjoy a dose of nutrition.
Beverage brands can even use glass bottles that are molded into the shape of the fruit the juice is extracted from, such as apple-shaped or pineapple-shaped bottles, also helping customers to effortlessly identify the drink inside. What's more, these whimsical bottles make ideal gifts for kids, especially those who adore animals and delicious fruits.
Thermochromatic containers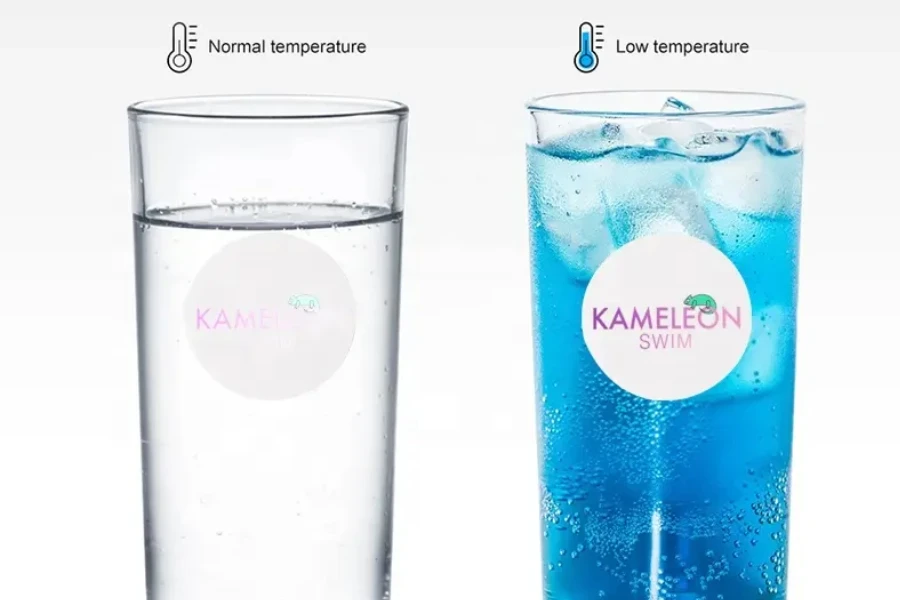 There's no comparison to a perfectly chilled soft drink on a hot day. Now imagine, what if our favorite fizzy beverage could tell us when it's just cold enough to deliver that refreshing kick? This cool idea is becoming a reality with thermochromatic labels. 
These temperature-sensitive stickers change color depending on when the beverage inside reaches a certain temperature. This smart feature allows consumers to quickly gauge whether a drink is the perfect level of cool or if it needs to go back into the refrigerator for a while longer.
Thermochromatic labels aren't just cool; they're customizable, too! Companies can deck out these labels with any design they fancy, from brand logos to nutrition facts. Typically, these designs remain hidden at room temperature, but once the container cools down, the label design appears, signaling that the drink is cold enough to be enjoyed.
Biodegradable bags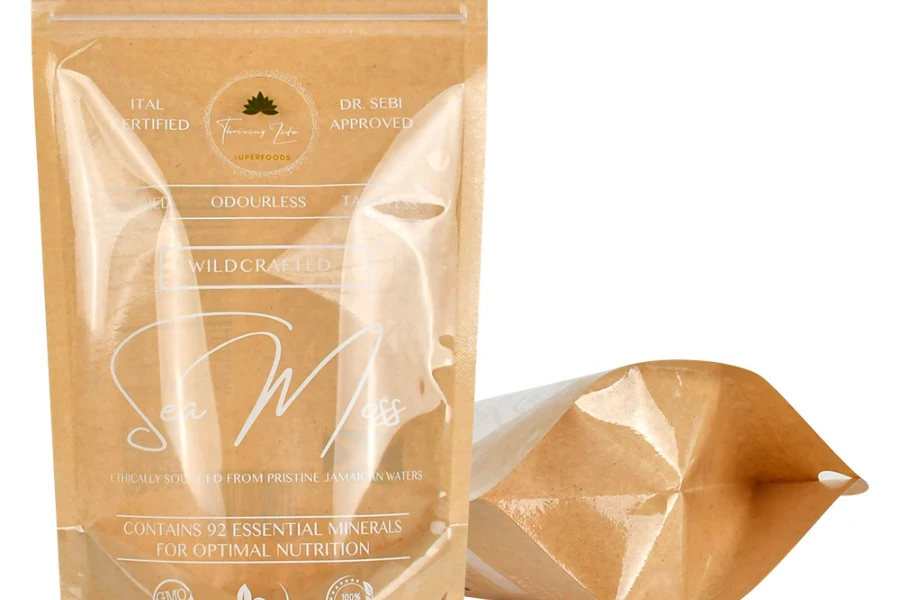 While every tea and coffee connoisseur prides themselves on sourcing the finest leaves or beans, today's eco-conscious consumers are also looking for such products to come in environmentally friendly packaging to help reduce waste and protect our planet.
To this end, beverage brands can attract customers with biodegradable bags. These eco-friendly containers are designed so that once discarded, they won't remain buried in our landfills for eons but will naturally degrade.
Tea brands may want to opt for biodegradable heat-sealed sachets. Made from corn fiber, these advanced sachets are not just biodegradable but also compostable. Available in diverse shapes such as pouches and film rolls, these sachets also boast an added layer of aluminum foil to shield the tea from unwelcome moisture. 
Meanwhile, coffee consumers may look for biodegradable ziplock bags, which bring the perfect blend of quality assurance and sustainability. A distinctive feature of these handy bags is the neat, clear window that offers customers a glimpse of the coffee beans inside. This can help to reinforce their confidence in the product's premium quality while also emphasizing their commitment to environmental responsibility.
Conclusion
From unique-shaped bottles to glowing cans, innovative beverage packaging is all about grabbing customers' attention and speaking to consumers when they are at the store picking out their next drink.
Explore more creative beverage packaging ideas at Alibaba.com, and make sure to follow these 5 packaging tips to stand out in the beverage industry!
Was this article helpful?