In the growing world of packaging, one hero stands out from the crowd, and that is paper. Projected to surge by an impressive US $60.7 billion from 2020 to 2024, the paper packaging market appears as unbeatable as it is omnipresent.
Paper packaging certifications, like badges of honor, provide businesses with the opportunity to gain a competitive edge. The trust and transparency these certifications foster resonate deeply with eco-aware customers, often becoming a deciding factor in their buying journey.
Furthermore, these paper packaging certifications can unlock new doors, opening up global markets that give preference to, or make it mandatory for, products to have certain packaging certifications.
Now, with all this being said, we are left with an evident question: Which paper packaging certifications should a company pursue? Continue reading as we break down the most important paper packaging certifications and explain how they can help businesses create an eco-friendly brand image!
Table of Contents
Importance of paper packaging certifications for businesses
5 paper packaging certifications you should know
The rise of eco-certification standards
Importance of paper packaging certifications for businesses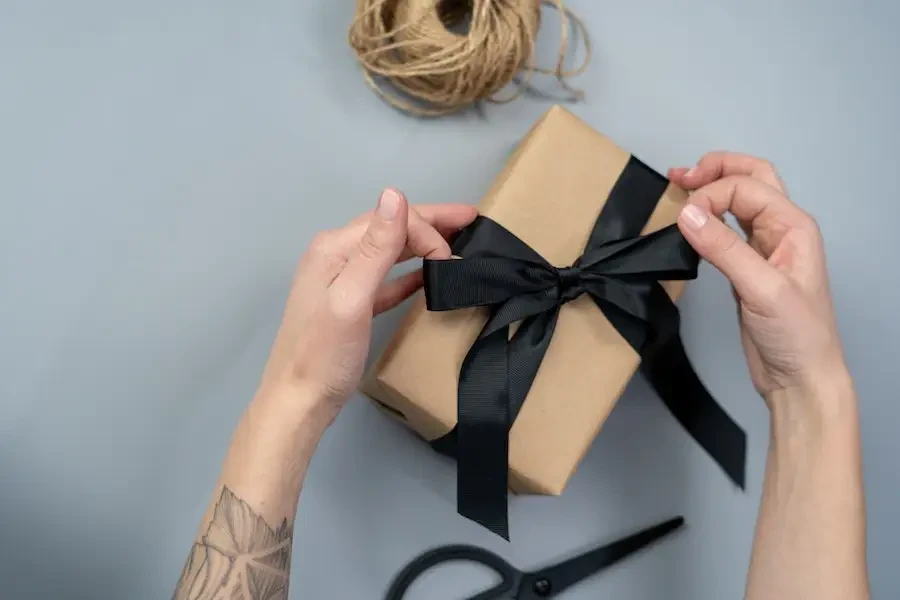 In today's environmentally conscous society, it's more important than ever for businesses to prioritize sustainability. The paper packaging sector is experiencing notable changes as consumers express growing concerns about the carbon footprint of their purchases, with more than 50% of customers stating that sustainable products accounted for at least half of their most recent purchases.
This clearly shows that the proverbial winds of the consumer market are blowing towards greener horizons. Astute companies should therefore respond to this trend by reevaluating their supply chain and adopting eco-friendly paper packaging materials.
Paper packaging certifications are a great long-term marketing strategy for winning customer trust. Organizations can get them through a third-party certification when they adhere strictly to the sustainability and ecological standards set for their product packaging. Think of it as a seal of approval from an authoritative voice saying: "Yes, this company is doing what it claims to do for the environment."
5 paper packaging certifications you should know
We can think of paper packaging certifications as proof of quality, indicating that the packaging materials are safe and environmentally friendly. But what certifications should businesses be looking for? Below is a list of five important paper packaging certifications that industry companies should understand to help them establish a green brand image.
Certified Packaging Professional (CPP)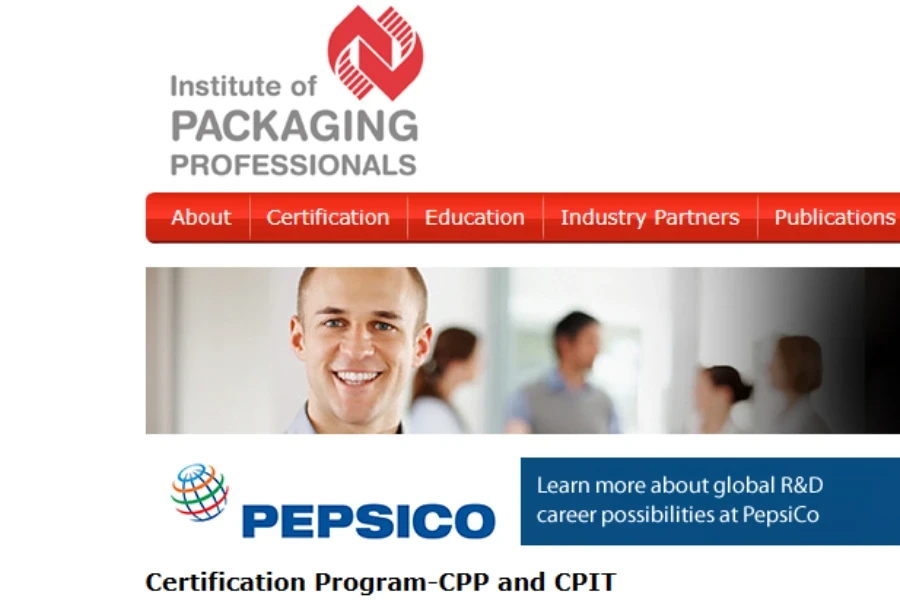 Just like a superhero's badge, the Certified Packaging Professional (CPP) serves as a powerful emblem in the packaging industry. This top-tier certification is granted by the Institute of Packaging Professionals (IoPP), a leading packaging authority, and proves that a business or organization carries extensive knowledge and a high degree of experience in packaging solutions.
Now, not only does CPP indicate expertise and experience, it also emphasizes the following green packaging best practices:
Sustainable material choices: CPP endorses the use of recyclable and/or biodegradable materials.
Optimal design: CPP encourages packaging designs that reduce material usage and minimize waste.
Life-cycle assessment: CPP certification also involves consistent life-cycle assessments of packaging materials, from sourcing to disposal.
Forest Stewardship Council (FSC)

The Forest Stewardship Council (FSC) is a globally recognized certification system that showcases an organization's commitment to responsible paper packaging. This seal of approval is a big, green thumbs-up, signifying that the paper packaging materials used by a company are ethically sourced from responsibly managed forests.
The FSC certification highlights a company's dedication to adhering to strict environmental, social, and economic standards. In simpler terms, think of it as a passport that allows paper packaging materials to travel from a sustainable forest into the customer's hands, all the while sticking to ethical trade practices.
The FSC issues two main categories of certification:
FSC Forest Management Certification: This certification is aimed at forest owners and managers who strictly abide by FSC's sustainability guidelines.
FSC Chain of Custody Certification: This certification targets manufacturers, processors, and trading companies. It ensures the traceability of the paper package's journey from its forest home right into the consumer's hands.
Businesses are required to renew their FSC certification every five years to ensure that they stay in tune with FSC rules. In addition, there are extensive annual surveillance audits to keep companies in check and make sure they're fostering sustainable practices.
Recycled Paperboard Technical Association (RPTA)

The Recycled Paperboard Technical Association (RPTA), a nonprofit organization, is a big name in the industry of paper packaging certifications. Going the extra mile in asserting high ecological standards, the RPTA grants third-party certification to manufacturers and organizations that successfully produce 100% recycled paperboard or use a minimum of 90% recovered fiber.
By doing so, RPTA promotes practices that involve paper recycling and contributes to reducing greenhouse gas emissions, conserving energy and water in forests, saving landfill space, and minimizing the need for packaging material disposal – all while respecting the core principles of sustainability.
To maintain quality and safety, RPTA has strict rules regarding paper packaging:
Use of recycled paperboard and containerboard for food contact: The RPTA guidelines ensure that the materials can safely come into contact with food, satisfying rigorous health and safety regulations.
Control of recovered fiber sources: The control over sources of recovered fiber is stringently monitored to ensure transparency and accountability in sourcing processes.
Implementation of microbiological testing: Microbiological testing is conducted to ascertain that the surface contamination of the paperboard or containerboard is reduced as much as possible, scaling up the safety quotient to the highest degree.
Paper by Nature (PBN)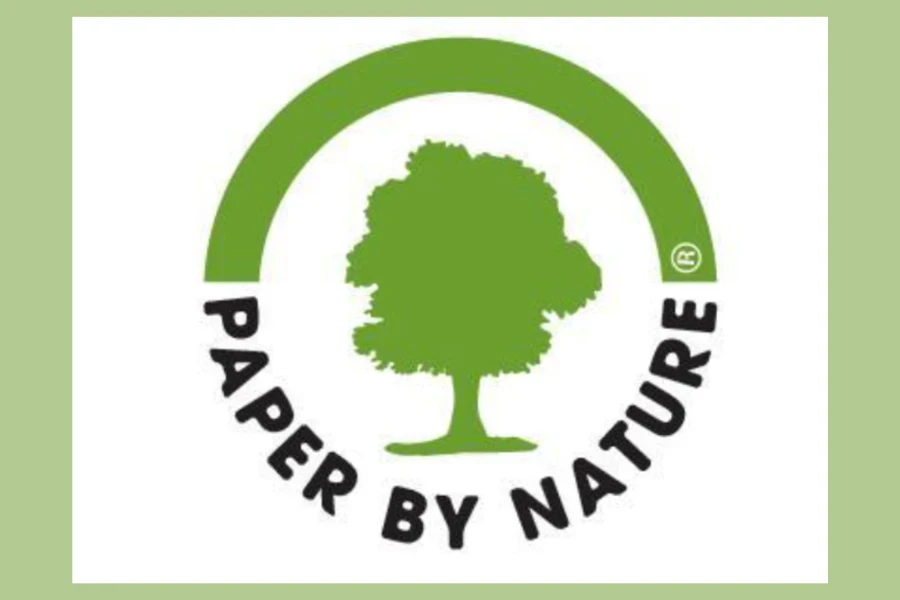 Paper by Nature (PBN) is an environmental reference with broad recognition across Europe. Supervised by the distinguished French National Laboratory of Metrology and Testing (LNE), PBN ensures that paper-based products align with eco-friendly standards.
This certification dives deeper than just promoting green production methods, it also guarantees responsible wood sourcing. PBN strives to encourage companies to adopt sustainable practices, creating a positive impact on the environment while maintaining ethical business standards.
Companies interested in obtaining the PBN certification undergo a comprehensive two-level evaluation:
Product composition: Focused on raw wood sourcing (responsible forest management), recyclability of the product, and avoiding hazardous substances.
Production processes: Aimed at managing environmental risks in manufacturing, covering aspects like water, air, and soil pollution, waste management, and energy use.
Sustainable Forestry Initiative (SFI)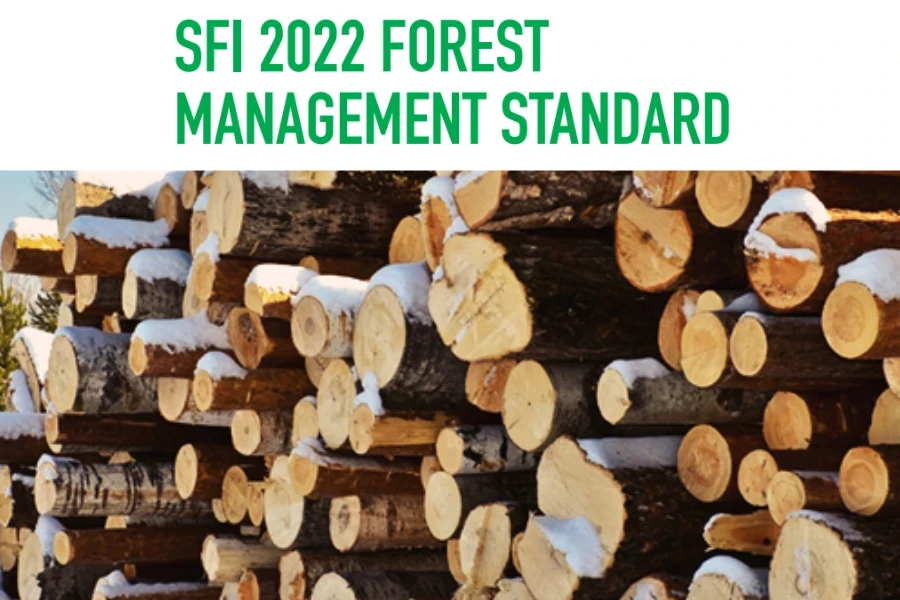 The Sustainable Forestry Initiative (SFI) is a key industry standard for forestry management across North America. It promotes the manufacturing and consumer use of sustainable forest-based products, including paper packaging, both in the U.S. and Canada. When consumers select paper packaging with SFI certification, they can be confident that it originates from sustainably managed forests or is composed of recycled materials.
The SFI certification revolves around 13 core principles, with an emphasis on these as general guidelines:
Sustainable forestry: By endorsing a land stewardship approach, SFI contributes to sustainable forestry practices and prioritizes the long-term vitality of forest lands.
Protection of water resources: To mitigate the impact of paper production on crucial water resources, SFI diligently works to prevent or minimize any detrimental effects.
Efficient use of fiber resources: The certification promotes optimum utilization of fiber resources, encouraging minimal waste.
Research, science, and technology: SFI continuously supports research, as well as the development of innovative technologies, to advance sustainable forest management practices.
The rise of eco-certification standards
From what we covered in this blog, it's clear that the green movement's growing influence is fueling the paper industry's transformation. Companies and eco-conscious consumers are doing more than just talking about reducing their carbon footprint – they are actively making it a priority.
Awareness of the environmental impact of purchasing choices is growing, and with it, we can anticipate an expanded roster of eco-certification standards. We are entering a time when future certifications may require the innovative use of resources, like packaging materials derived from cornstarch or sugarcane-based bioplastics.
Still wondering about the future of paper packaging? Check out the top 5 paper packaging trends that will redefine green packaging.
Was this article helpful?